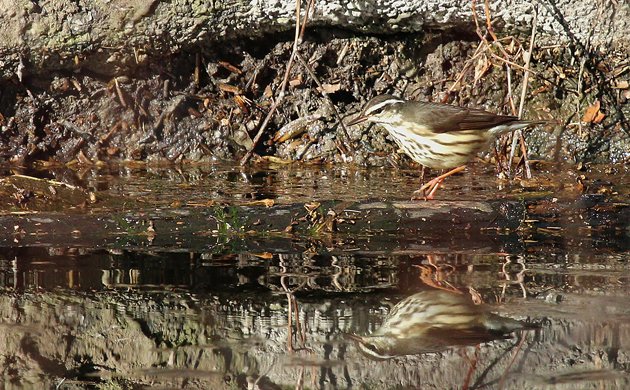 While spring is widely revered as the season of rebirth, many of us celebrate birth during this time as well. My son's birthday ushering in spring and my daughter's showing it out serve as bookends to a seemingly endless parade of parties. April bears the most fruit for my family tree, including my own bad apple birthday this week. Does your family celebrate a lot of April birthdays?
While I didn't notice any Neotropical migrants this weekend, I was pleased to spot a Tufted Titmouse, a species I tend to miss during winter. Though Corey spent most of the day on Sunday birding Sandy Hook in New Jersey, seeing 73 species of birds, including four new species for him for the year, his Best Bird of the Weekend was the Forest Park waterhole in Queens, where he spotted his first Louisiana Waterthrush of the year. The wood-warblers are back!
How about you? What was your best bird of the weekend? Tell us in the comments section about the rarest, loveliest, or most fascinating bird you observed. If you've blogged about your weekend experience, you should include a link in your comment.