Did your weekend deliver the highs and lows mine did? How quickly I went from the dizzying heights (watching the Giants bludgeon the Redskins from swanky club seats) to the harrowing depths (driving over seven hours back to Rochester through a blizzard!) Plus, I missed an amazing bird while in NYC. How about you? If the high points of your weekend included birding, share your best bird here.
I suppose my best birds were my first ABA Cave Swallows at a water treatment plant off Lake Ontario, but I actually found a large mixed flock of American and Fish Crows in Westchester more interesting… do they often flock up together? However, I was so busy with crow-watching and other activities while in the NYC metro area that I couldn't join Corey in chasing New York State's first Hermit Warbler.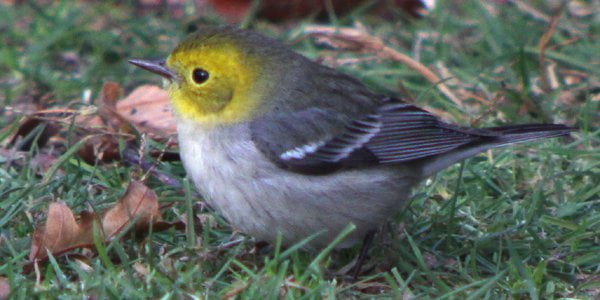 Corey bests me in weekend birding yet again…
What was your best bird of the weekend? Tell us in the comments section about the rarest, loveliest, or most fascinating bird you observed. If you've blogged about your weekend experience, you should include a link in your comment.