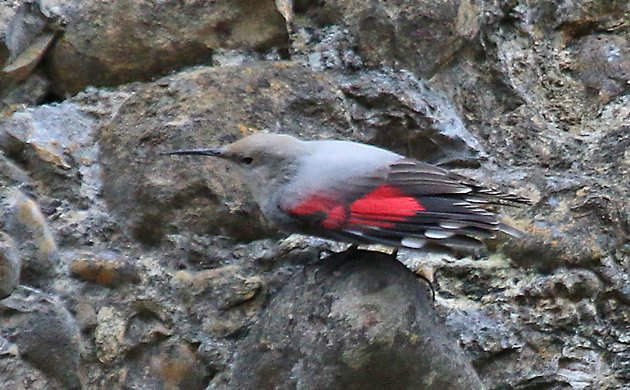 Another Super Bowl has passed and, as predicted, the feathered team fell short. Birds are amazing for a host of reasons, but bringing luck to sports teams may not be their strong suit.
My weekend was rather prosaic from a birding perspective, but I took time to appreciate some local Mourning Doves, distinctive not just for their early sunrise plumage but for their species success; I found these doves as plentiful in lush Caribbean forests as they are in Rochester's inclement winterscape. Corey had five life birds this on Saturday in Austria and Lichtenstein but easily the best was a very cooperative Wallcreeper which was working the walls of an Austrian castle. The setting, the species, and the sheer awesomeness of the sighting made it an exceptionally easy decision.
How about you? What was your best bird of the weekend? Tell us in the comments section about the rarest, loveliest, or most fascinating bird you observed. If you've blogged about your weekend experience, you should include a link in your comment.