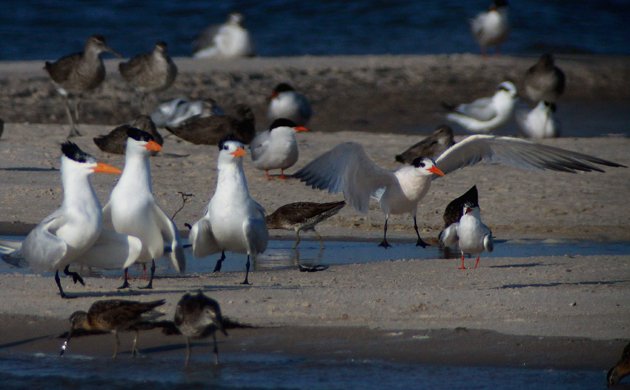 I don't know about you, but after a four-day weekend, I become completely disoriented. Summer is sensational for the many breaks from routine it affords, but sometimes, schedules are soothing!
One sighting that came right on schedule for me was that of Ospreys on their nests all along the perimeter of Montezuma NWR. Love that! Corey's selection for Best Bird of the Weekend this weekend was easy. The first Elegant Tern ever spotted in New York State is an amazingly good bird, especially when it is one of eight tern species for the weekend. (The others were Common, Forster's, Least, Black, Arctic, Roseate, and Royal.)
How about you? What was your best bird of the weekend? Tell us in the comments section about the rarest, loveliest, or most fascinating bird you observed. If you've blogged about your weekend experience, you should include a link in your comment.