We're already a week into March, but I'm still shoveling snow. WTF. This cruel, cruel fate we endure in western New York torments man and beast alike. Pity the poor robins and cardinals whistling and whooping in a misguided effort to claim territory amidst a blanket of white. Pity me too while you're at it… I'm as ready for spring as any migrant!
All the local avian characters have been extra-antsy despite the weather, all contending for best bird of the weekend. However, I'll bestow that honor upon my first local Common Grackles of spring. Corey encountered a bunch of winners, but 24 Common Redpolls at Jamaica Bay Wildlife Refuge, in almost the exact same spot he saw them a couple of years ago, feeding on birch inflorescence by the East Pond, were easily his best birds of the weekend.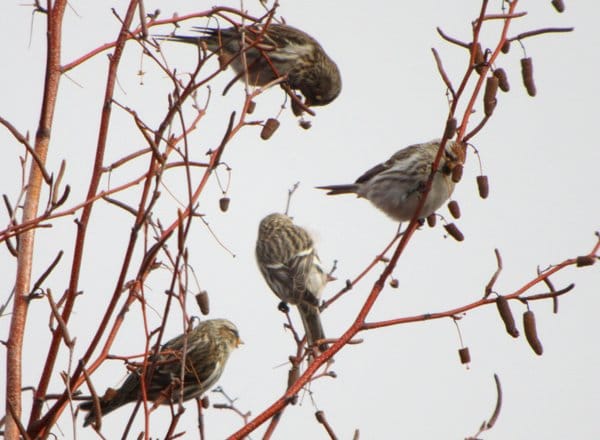 What was your best bird of the weekend? Tell us in the comments section about the rarest, loveliest, or most fascinating bird you observed. If you've blogged about your weekend experience, you should include a link in your comment.