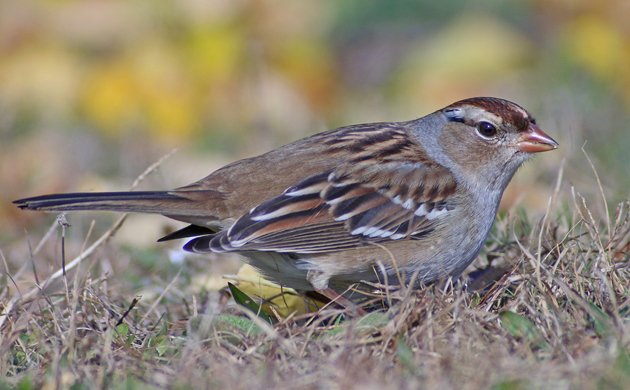 With this weekend consumed by Halloween excitement, bats were more easily encountered than birds. How did you fare?
Corey's Best Bird of the Weekend was a relatively common species though it was uncommonly cooperative. A juvenile White-crowned Sparrow is an expected bird in late fall in New York State but it is always nice when one sits still for a digiscoping session. My best birds were even more common, but who can complain about Black-capped Chickadees, still present and perky even as the mercury dips.
How about you? What was your best bird of the weekend? Tell us in the comments section about the rarest, loveliest, or most fascinating bird you observed. If you've blogged about your weekend experience, you should include a link in your comment.