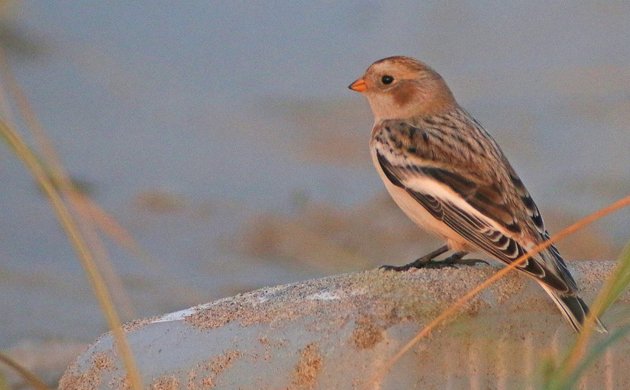 Did you see any shorebirds on this fine November weekend? If so, be sure to submit your list for Wader Conservation World Watch!
I saw some shorebirds at Montezuma NWR on Saturday, but the refuge this time of year is all about waterfowl; I've never seen as many Northern Pintail in my life, not just at one time but literally in my entire life. Corey's Best Bird of the Weekend was the lone Snow Bunting he encountered on the beach at Fort Tilden on Saturday morning, which was much better than the one he had flying over Fort Tilden on Sunday because the one on Saturday sat still for a picture!
How about you? What was your best bird of the weekend? Tell us in the comments section about the rarest, loveliest, or most fascinating bird you observed. If you've blogged about your weekend experience, you should include a link in your comment.