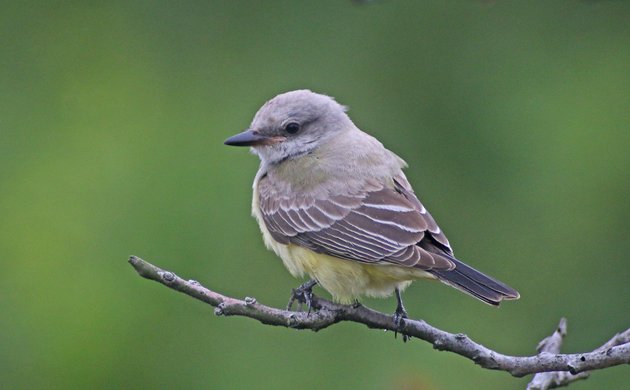 The beginning of October is full of flux, with two seasons clashing and entire ecosystems changing to prepare for the season to come. Highly volatile times can deliver terrific birding. Or terrible birding. How was yours?
Corey's Best Bird of the Weekend was not a wind-blown seabird like he was hoping. Instead, he had to settle for a wind-blown flycatcher, his second Western Kingbird ever in Queens which, like the first, was at Edgemere Landfill in the Rockaways. My best bird was simply a Black-capped Chickadee visiting my replenished feeders; I look forward to toughing out the winter with these adaptable birds.
How about you? What was your best bird of the weekend? Tell us in the comments section about the rarest, loveliest, or most fascinating bird you observed. If you've blogged about your weekend experience, you should include a link in your comment.