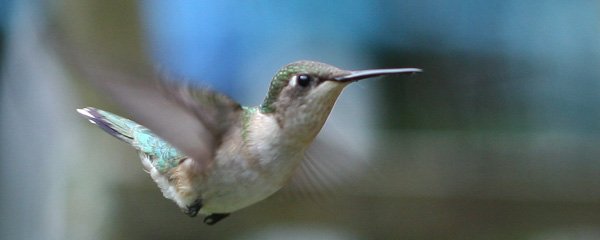 Many readers are still in the midst of this first fabulous weekend of September. Carry on, but jump in any time to share your best bird!
I scanned the southern coast of Lake Ontario for signs of migration, but found little activity of any sort on the shore or in the woods. However, the grassy meadow in Owl Woods teemed with all kinds of interesting summer residents, the most exciting of which was Ruby-throated Hummingbird. Believe it or not, I hadn't seen one all summer. Also, we all know that hummers in the woods are more exciting than ones in the backyard, right? Corey's BBOTW was a Virginia Rail in the Great Vly in his hometown. Not bad as a year bird on September 1.
How about you? What was your best bird of the weekend? Tell us in the comments section about the rarest, loveliest, or most fascinating bird you observed. If you've blogged about your weekend experience, you should include a link in your comment.