How was your weekend? Any good birds? Tell us about your best bird.
My birding this weekend was pretty rotten. Seth and I hit Mendon Ponds for bitterns, which we had luck with last summer. This time, my best bird was Red-eyed Vireo, if that tells you anything.
My colleagues enjoyed much better birding. Corey and a veritable murder of bird bloggers invaded Jamaica Bay for superior shorebird sightings.  Click through the American Avocet below to see the rest of the action: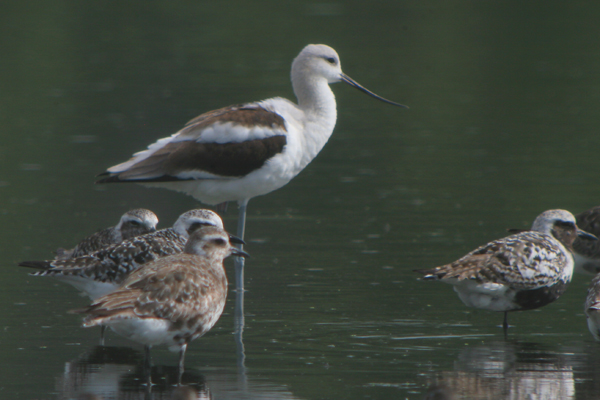 Charlie, on the other hand, saw much rarer birders than birds at the 2009 British Birdwatching Fair. Read his brilliant account to glimpse just how action-packed even an afternoon at the world's largest birding festival can be. Once he recovered from the excitement, Charlie followed that success by capturing a photo of a male Hobby over one of the fields by his house, his first sighting there and definitely his bird of the weekend.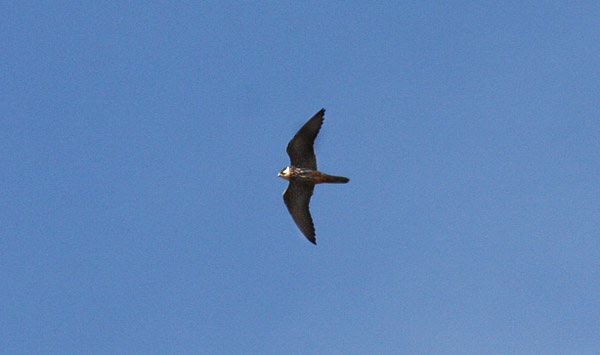 What was your best bird of the weekend? Tell us about the rarest, loveliest, or most interesting bird you observed in the comments section. Plus, if you've blogged about your weekend experience, I invite you to include the link in your comment.