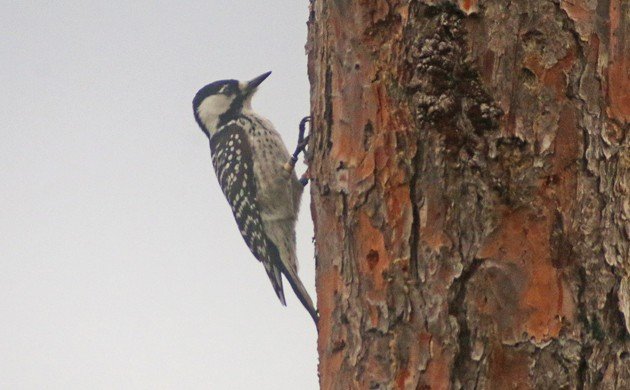 Alas, now that the Arizona Cardinals have fallen to the Carolina Panthers, we face the prospect of a Super Bowl without bird-themed football teams. So, do you prefer rambunctious horses or big cats better?
I got a good dose of seaducks this weekend up at the mouth of Irondequoit Bay; the most interesting species amidst the mixed flocks was a lone Bufflehead hobnobbing with Common Goldeneyes. Corey's Best Bird of the Weekend was any of the three Red-cockaded Woodpeckers he saw in the pine woods of Three Lakes Wildlife Management Area in central Florida on Friday during the "Central Florida Specialties" trip for the Space Coast Birding and Wildlife Festival. Such a rare bird is always a good sighting!
How about you? What was your best bird of the weekend? Tell us in the comments section about the rarest, loveliest, or most fascinating bird you observed. If you've blogged about your weekend experience, you should include a link in your comment.