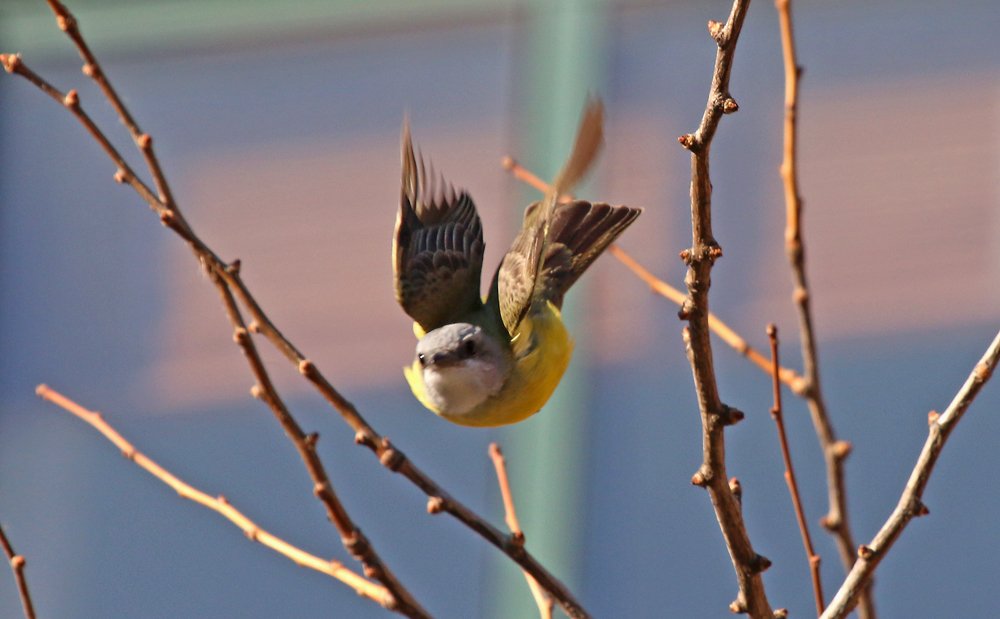 And that's a wrap. The calendar year 2014 has just about run its course. It's all over but the year bird counting, so take stock of any species you've added this weekend.
Corey's Best Bird of the Weekend was New York State's first Couch's Kingbird in the incongruous location of the West Village in Manhattan. A more unlikely spot for the first record of a tyrant flycatcher could scarce be imagined but there it was, hawking insects and delighting birders and passersby. What a way to end 2014's birding. I skipped the kingbird and was just happy to spot the Broadway Bridge Peregrine Falcon!
How about you? What was your best bird of the weekend? Tell us in the comments section about the rarest, loveliest, or most fascinating bird you observed. If you've blogged about your weekend experience, you should include a link in your comment.