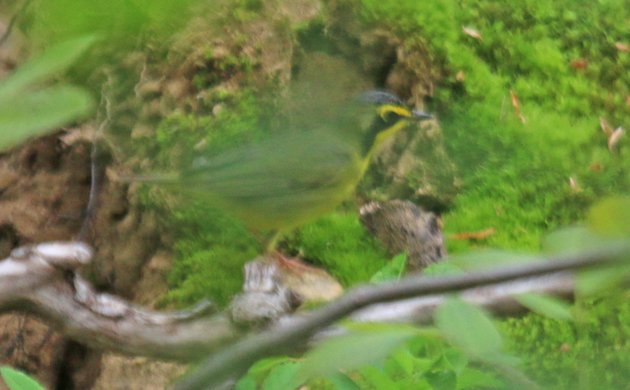 Around here, we're getting the last of April showers and the earliest of migrants. Everywhere else, other things are happening. But no matter where you are, you undoubtedly have good reasons to get out and enjoy nature right now. But did you?
Every year, I look forward to the arrival, brief as it is, of White-crowned Sparrows to my feeders; this weekend, a gorgeous pair dropped in for breakfast. Corey really enjoyed spring migration this weekend as he birded across Queens on both Saturday and Sunday morning. Among the many first-of-the-year birds he saw his Best Bird of the Weekend was a Kentucky Warbler that he really had to work for in Alley Pond Park.
How about you? What was your best bird of the weekend? Tell us in the comments section about the rarest, loveliest, or most fascinating bird you observed. If you've blogged about your weekend experience, you should include a link in your comment.