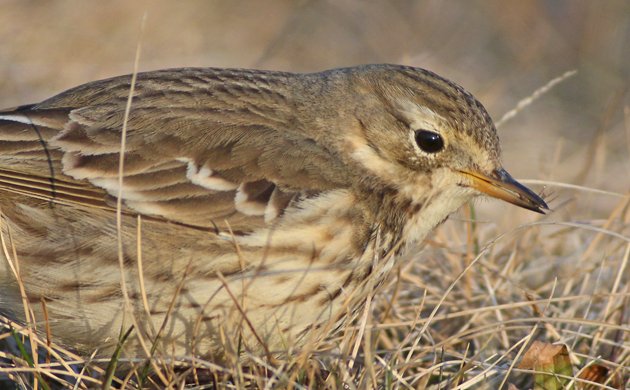 Alas, the team named for a bird fell short of the crown in Super Bowl XLIX. While many human beings felt anguish and rage at the loss, most avifauna appeared unperturbed.
The non-Seahawk birds that caught my eye this weekend were Northern Cardinals, which always look their best burning crimson against a blanket of white snow. Corey's Best Bird of the Weekend was a wonderful American Pipit foraging on the roadside margin at Jones Beach State Park. Corey was amazed at the sheer number of bugs and other creatures that the pipit found to eat.
How about you? What was your best bird of the weekend? Tell us in the comments section about the rarest, loveliest, or most fascinating bird you observed. If you've blogged about your weekend experience, you should include a link in your comment.