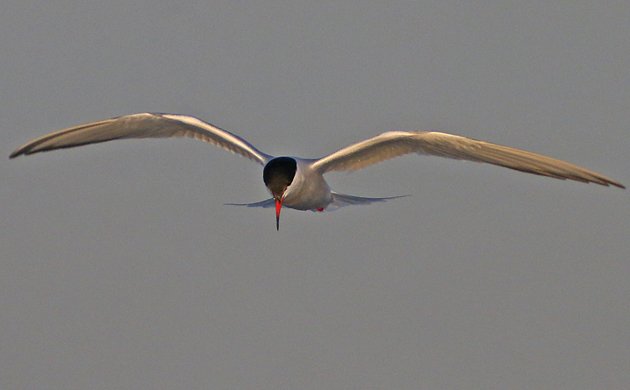 I know that June has a poetic reputation for perfect days, but July in upstate New York may offer the ultimate summer nights. Not many owls or nightjars in these parts, though, so we can't consider them perfect 😉
The last weekend lived up to my meager expectations of delivering only common species, but I did enjoy the Carolina Wrens in my yard chattering away, undoubtedly in delight that their aggressive House cousins were occupied elsewhere. The stifling temperatures of a New York City heat wave did what even the height of the COVID epidemic failed to do: they prevented Corey from doing a single dedicated birding outing this weekend. So, as his Best Bird of the Weekend he'll take the Common Terns he watched diving for fish near where he was enjoying a refreshing dip in the ocean at Jacob Riis Park.
How about you? What was your best bird of the weekend? Tell us in the comments section about the rarest, loveliest, or most fascinating bird you observed. If you've blogged about your weekend experience, you should include a link in your comment.