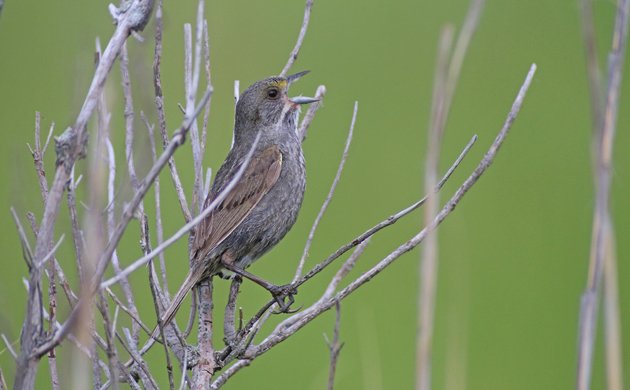 The past week has been invigorating for Americans who support freedom, dignity, and equality. Hopefully you celebrated by enjoying some fine birds!
I took a family trip down to rural Pennsylvania, where I can always count on seeing an abundance of Eastern Kingbirds… and I did. Corey's Best Bird of the Weekend could have been the White-faced Ibis at Captree Island, his first of the year, but White-faced Ibis are boring. It could have been the Yellow-throated Warblers at Connetquot River State Park but he didn't get any pictures. It could have been and of a trio of amazingly cooperative herons at Marine Nature Study Area but he decided to save them for other blog posts. Instead, the Seaside Sparrows at Gardiner County Park, one of which is above, is Corey's Best Bird of the Weekend because cooperative Ammodramus sparrows are awesome.
How about you? What was your best bird of the weekend? Tell us in the comments section about the rarest, loveliest, or most fascinating bird you observed. If you've blogged about your weekend experience, you should include a link in your comment.