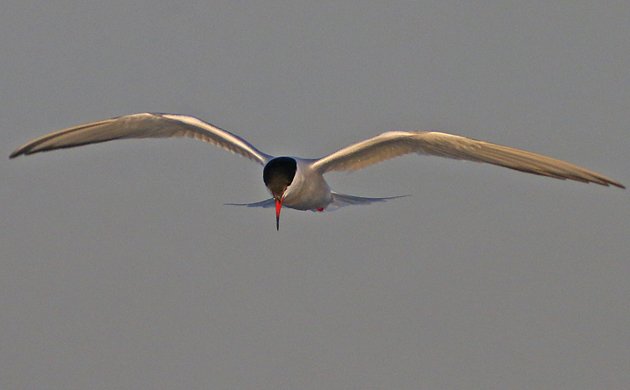 The compelling contrarian positions put forth during Come@Me Week undoubtedly had many of you questioning your core beliefs about birds, birding, conservation, and even basic biology. Fortunately, when we need to clear our heads and reconnect with what makes sense, we can turn to birds, birding, conservation, and basic biology, in a matter of speaking. That is as it should be. We honor the issues that matter most to us by reassessing our perspectives regularly, actively resisting complacency, and considering different perspectives that challenge our own.
New York state is burning right now, or at least the air feels as if it's on fire. Raptors seem much happier with the current heat wave than most people I know, if the ubiquity of Red-tailed Hawks surfing thermals along the Thruway means anything. Corey did not see much that was too exciting in what little birding he did during a scorcher of a weekend in New York City. Of the birds he did see he most appreciated digiscoping some Common Terns so those will do as his Best Bird of the Weekend.
How about you? What was your best bird of the weekend? Tell us in the comments section about the rarest, loveliest, or most fascinating bird you observed. If you've blogged about your weekend experience, you should include a link in your comment.