Is May over already? I feel like we've waited all year for this mighty migratory month and how it's nearly gone. Good thing those of us north of the equator have plenty of shiny summer days ahead!
I just enjoyed a lightning strike visit to NYC for family and fun, then endured the trip back home. We're all celebrating Ivy's actual 5th birthday, as opposed to all of the preliminary festivities leading up to the main event. Considering that we're also celebrating Memorial Day here in the States (which extends our weekend a full day) I'm tempted to declare the soaring adult Bald Eagle I spotted to be my best bird of the weekend.  However, an Osprey won my admiration with impressive aerial acrobatics. Corey's BBOTW was a singing Kentucky Warbler at Rockefeller State Park Preserve in Westchester County on a family outing… nice find!
What was your best bird of the weekend? Tell us in the comments section about the rarest, loveliest, or most fascinating bird you observed. If you've blogged about your weekend experience, you should include a link in your comment.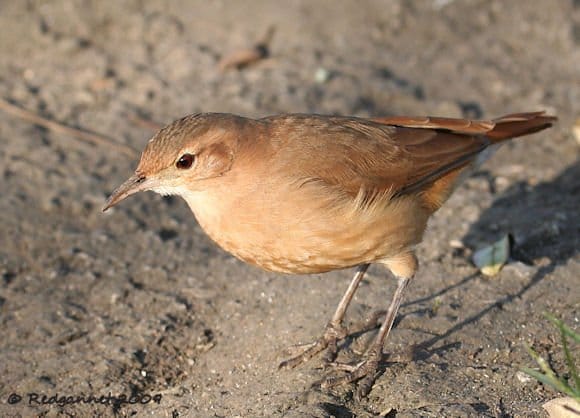 Oh, how I wish I was somewhere a Rufous Hornero could be my best bird of the weekend…
(Enjoy a fantastic Rufous Hornero gallery by Redgannet!)