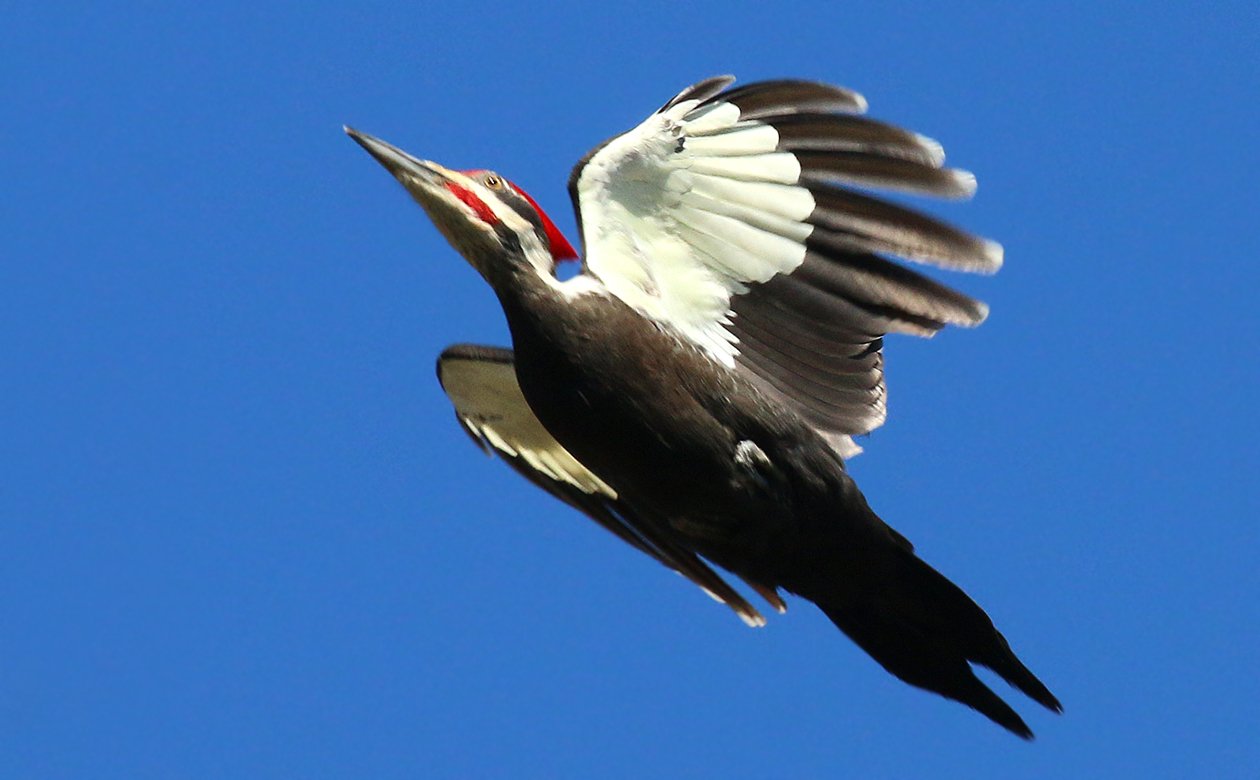 Some of us, present company included, are still enjoying a three-day holiday weekend. But assessing our Best Bird of the Weekend on Monday morning still makes sense, especially if the ritual drives you back out in search of more birds.
Corey enjoyed most of Memorial Day weekend in his hometown and especially enjoyed visiting the Great Vly early on Sunday morning for some marsh birds. But the bird that highlighted his visit to the Vly wasn't a bird that is usually associated with marshes. Corey's Beat Bird of the Weekend was a fly-by Pileated Woodpecker that gave great looks in the early morning light, a wonderful sight for a Queens birder that misses those wonderful woodpeckers. I also had a terrific Pileated sighting at a BBQ this weekend, but even more enchanting was the fluting call, followed by a brief appearance, of a Wood Thrush at Lucien Morin Park.
How about you? What was your best bird of the weekend? Tell us in the comments section about the rarest, loveliest, or most fascinating bird you observed. If you've blogged about your weekend experience, you should include a link in your comment.