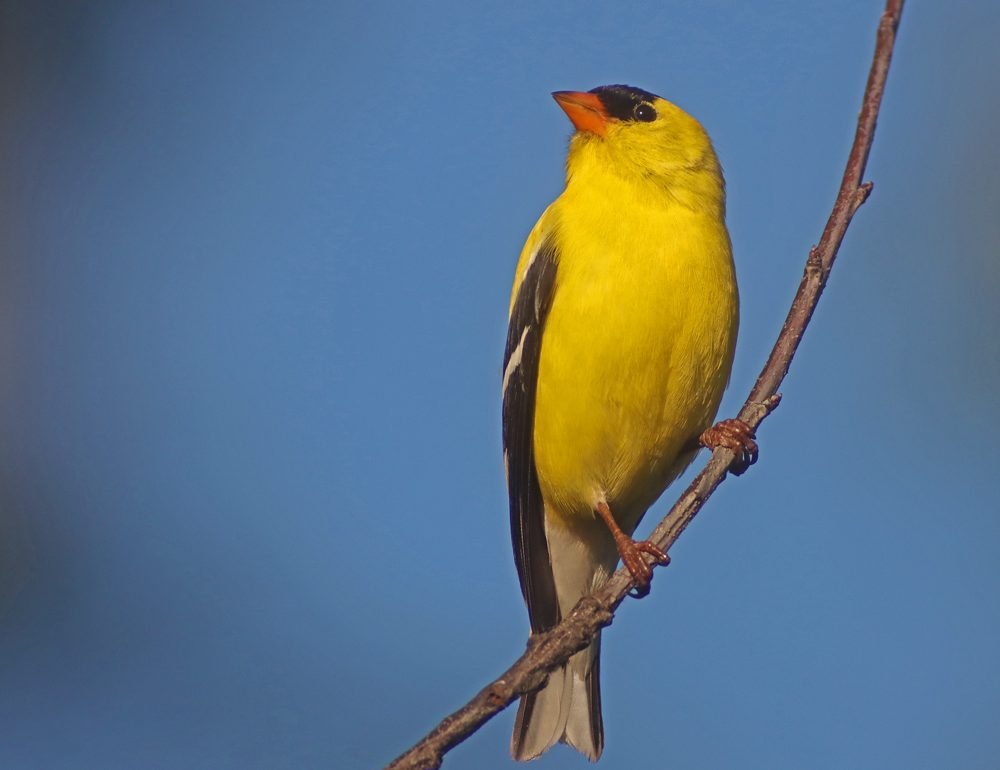 I can't recall a year when birders were as thrilled to see the month of May pass as we all are in 2020. I wonder why that is…
To add insult to the daily ration of injury, temperatures in Rochester plummeted from sweltering to near-freezing in the space of four days. Despite the cold, I had to take a run at our last migrants this weekend and was rewarded with a lovely morning of lakeshore birding that included an FOY Tennessee Warbler… don't know how that one got past me all month! Corey feels he should probably choose the only year bird he got this weekend, an Olive-sided Flycatcher, as his Best Bird of the Weekend. But he didn't get a photo and he really appreciated an extremely confiding American Goldfinch at Jamaica Bay that sat nicely in perfect morning light for Corey and his digiscoping rig. Such cooperation earns the goldfinch Corey's Best Bird of the Weekend.
How about you? What was your best bird of the weekend? Tell us in the comments section about the rarest, loveliest, or most fascinating bird you observed. If you've blogged about your weekend experience, you should include a link in your comment.