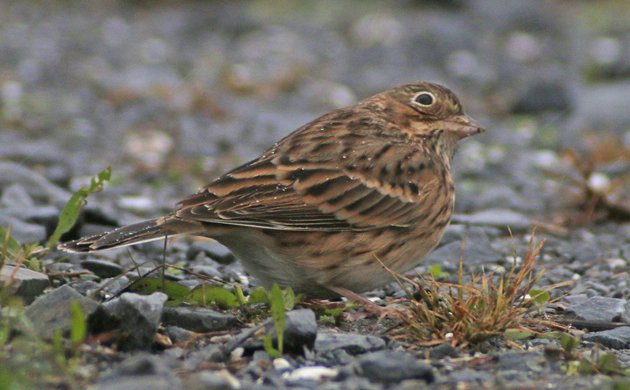 A lot of thrill seekers immerse themselves in mock terror the weekend before Halloween. If you want to hear something really scary, consider this: we only have two more months of 2018!
Between work and rain, I saw nothing but mundane birds this weekend, and not even in good light. Mourning Dove was about as good as it got, so make of that what you will. Corey, on the other hand, had a wonderful weekend of fall birding whether it was doing a survey at Edgemere Landfill in the rain and wind on Saturday morning or leading a New York City Audubon field trip at the Queens Botanical Garden on Sunday. Though Purple Finch, Winter Wren, and Wilson's Snipe were all strong contenders Corey decided that his only Vesper Sparrow so far this year was his Best Bird of the Weekend.
How about you? What was your best bird of the weekend? Tell us in the comments section about the rarest, loveliest, or most fascinating bird you observed. If you've blogged about your weekend experience, you should include a link in your comment.