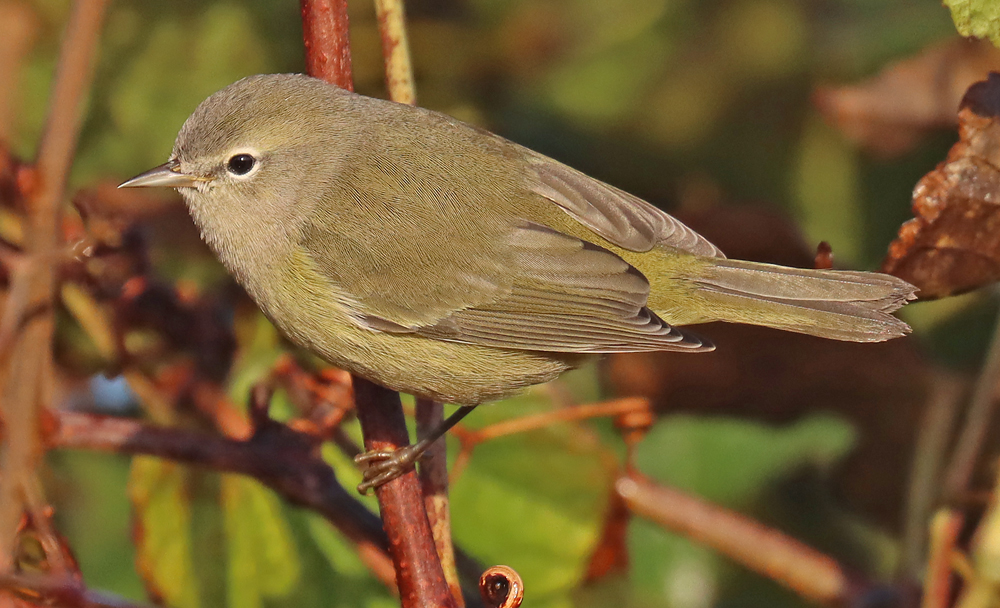 Halloween weekend tends to be a distracting weekend at best for birding activity. Not only do parties and parades beckon, but finding a costume that doesn't restrict scope viewing can be rough. Hope you didn't get fake blood on your Swarovskis!
The current birding action in the Rochester area focuses almost exclusively on scanning rarities migrating out in the deep water of Lake Ontario. Lakewatching isn't my bag, so I stayed home and appreciated Blue Jays instead. Corey tried scouring the coast on Saturday morning for wind-blown seabirds but didn't find much interesting. On Sunday he explored a variety of his favorite Queens locations and enjoyed a wide variety of fall migrants and lingering breeders. His Best Bird of the Weekend was a nice Orange-crowned Warbler, his first of the fall, that cooperated nicely in the morning light for some photos.
How about you? What was your best bird of the weekend? Tell us in the comments section about the rarest, loveliest, or most fascinating bird you observed. If you've blogged about your weekend experience, you should include a link in your comment.