When the Great Lakes region of the United States enjoys a long-awaited weekend of warmth and sunshine, it is fair to say that spring has finally sprung or is at least in the act of springing! My best bird of this wonderful weekend was a Brown Creeper, the first I've seen in a long while. Corey found himself at the northern edge of Carolina Chickadee territory and was rewarded with that species in song.
We don't have any photos of our weekend birds to share, so instead I'll offer an ID quiz using a photo graciously submitted by Jay Richmond of NYC. Have you been brushing up on your manky mallards? Which domestic breeds do you think are represented below?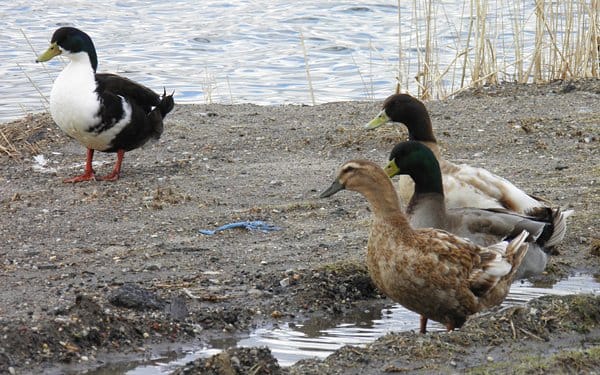 Share your guesses while you share your best bird of the weekend! Tell us in the comments section about the rarest, loveliest, or most fascinating bird you observed. If you've blogged about your weekend experience, you should include a link in your comment.