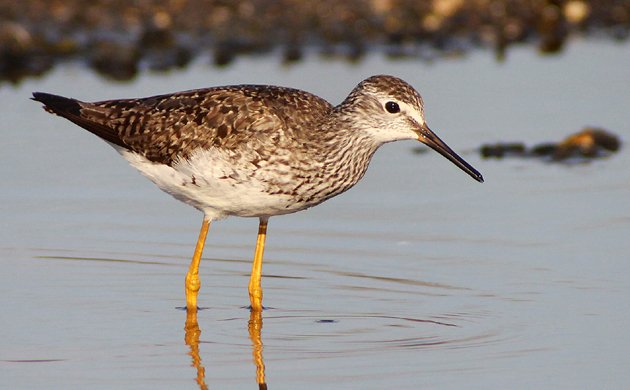 Ah, these lazy days of summer will grow more frantic before long. Fit in at least one nap in a hammock before the leaves start falling!
The birds I was most amused by this weekend were an inquisitive pair of Carolina Wrens; everything else kept pretty well hidden. Corey's Best Bird of the Weekend was a cooperative Lesser Yellowlegs on the famed East Pond of Jamaica Bay Wildlife Refuge. It is a common bird but well worth watching and digiscoping for awhile.
How about you? What was your best bird of the weekend? Tell us in the comments section about the rarest, loveliest, or most fascinating bird you observed. If you've blogged about your weekend experience, you should include a link in your comment.