How was your weekend? Any good birds? Don't be shy… tell us about your best bird!
My best bird was a Sharp-shinned Hawk standing vigil over my bird feeder. Unfortunately for the eager accipiter, the feeder hasn't been filled for a while! Charlie founds favor with his first Great Chalfield Common Snipe. Alas for Corey, his best bird was was the Ivory Gull on his son's Desmond's onesie!
What was your best bird of the weekend? Tell us about the rarest, loveliest, or most fascinating bird you observed in the comments section. If you've blogged about your weekend experience, we invite you to include the link in your comment.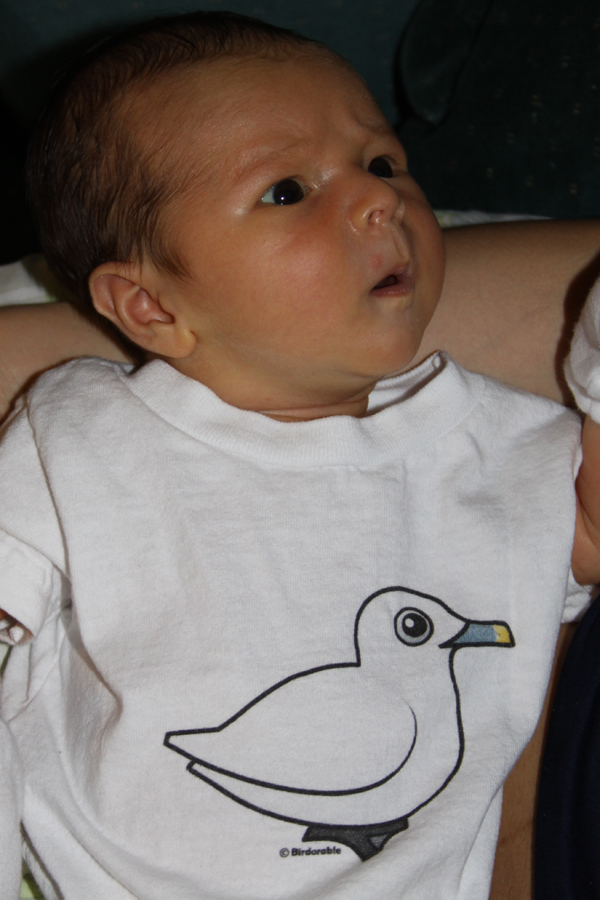 What a Birdorable gull (and adorable kid!)