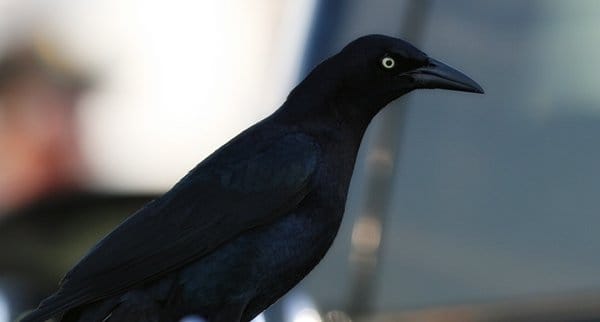 December is a month of flux. Not only do we see dramatic changes in both light and weather during the last weeks of the year, but our schedules also experience substantial imbalances of work, play, and rest. The demands of finishing your year's essential tasks while celebrating a suite of holidays definitely puts a dent in your downtime. But don't give up… you can sleep in January!
I traveled to Atlantic City for a professional conference this weekend, which put me in place to see species we're not getting anymore up north. Out of this bunch, the Boat-tailed Grackles seemed most evocative of the Atlantic coast for me. Corey didn't have the best weekend of birding as Saturday morning's birding was marred by heavy fog that reduced visibility significantly and Sunday's birding was impacted even more by Corey forgetting his binoculars. Oh well, he still managed to see a few cool species. Of them, his favorite was the large flocks of White-throated Sparrows that are seemingly everywhere this time of year.
How about you? What was your best bird of the weekend? Tell us in the comments section about the rarest, loveliest, or most fascinating bird you observed. If you've blogged about your weekend experience, you should include a link in your comment.