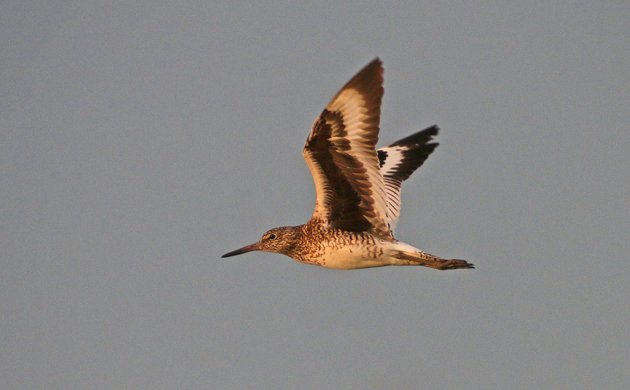 As migration advances, most birders have enjoyed the frenzy of new first-of-year sightings. But evolving patterns of both weather and species distribution still promise wonder in the weeks and months ahead. There's more to see, so keep at it!
I've added plenty of new species to my year list, but the bird I appreciated most this weekend was the one closest to home. I'm not sure I've ever seen a Baltimore Oriole in my yard, but obviously they're hard to miss when they turn up. With a hundred and ten species seen by noon on Sunday, Corey had a host of birds to choose from for his Best Bird of the Weekend. Oddly, despite seeing a bunch of wood-warblers, he most appreciated being out at Edgemere at dawn on Saturday watching the Willets pill-will-willeting all over the sky.
How about you? What was your best bird of the weekend? Tell us in the comments section about the rarest, loveliest, or most fascinating bird you observed. If you've blogged about your weekend experience, you should include a link in your comment.