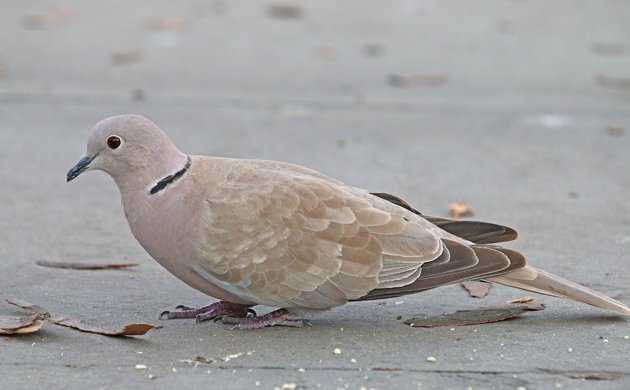 Any Jimmy Buffet fans out there? His song, "Changes in latitude, changes in birding attitude" really rings true when you're on the road. Traveling really rejuvenates the passion when local breeders become banal. Most people don't expect birding wisdom from Buffet, but he is, after all, the Chief Parrothead!
I've only been in Virginia Beach for a few days and I've already knocked down most of my targets, including Blue Grosbeak and Yellow-breasted Chat at Back Bay National Wildlife Refuge. The grosbeak gets the edge for my best bird since I have a thing for blue birds. Corey's Best Bird of the Weekend was one found several weeks ago by 10,000 Birds beat writer David Ringer, the Eurasian Collared-Dove on Manhattan's west side. It is the first record of this invasive species for New York City and it served as a nice contrast to the hordes of pigeons in the neighborhood.
How about you? What was your best bird of the weekend? Tell us in the comments section about the rarest, loveliest, or most fascinating bird you observed. If you've blogged about your weekend experience, you should include a link in your comment.