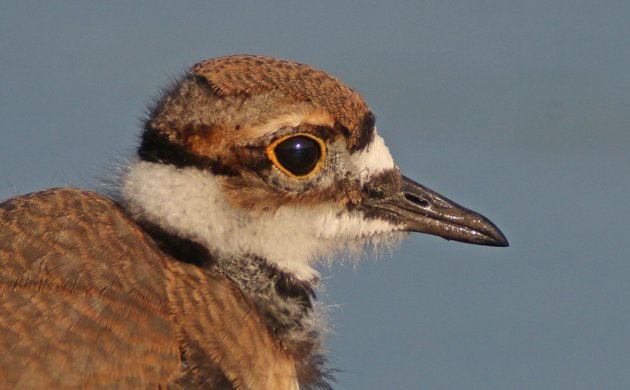 July birding in the Northern Hemisphere may be slow, but you've got to love those adorable baby birds! Does anyone out there keep a separate list for fledglings and chicks?
i got my fill of cygnets and goslings this weekend, but the best sighting was an adult Cattle Egret that apparently didn't realize how far Upstate New York was from wherever it should be. Corey did not do much birding this weekend but he did get out for awhile on Sunday morning. He mostly sat in his car next to a large puddle on the Rockaway Peninsula and watched birds coming in to drink and bathe. Of those species, his favorite was a young Killdeer, which easily became his Best Bird of the Weekend.
How about you? What was your best bird of the weekend? Tell us in the comments section about the rarest, loveliest, or most fascinating bird you observed. If you've blogged about your weekend experience, you should include a link in your comment.