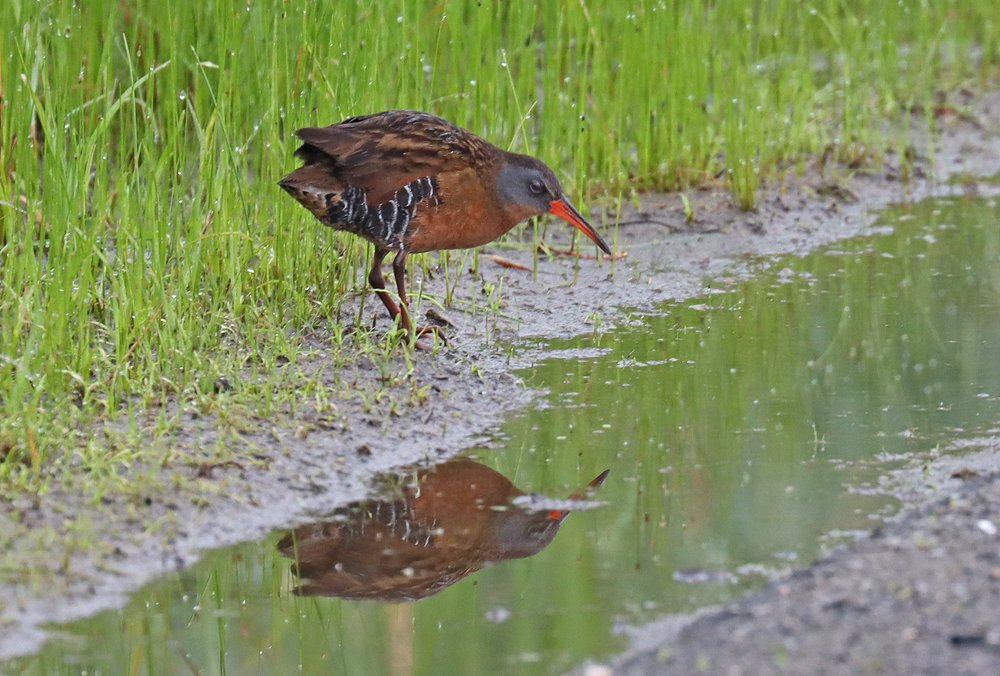 June is the breeding month, when New Yorkers mostly give up on migrant birds and look for birds where they nest. June is also the month that the bugs come out to play in earnest. This can be good (butterflies, dragonflies) or bad (mosquitoes, biting flies). If you can avoid the bad bugs and get the birds it must be counted as a successful outing.
I spent the weekend visiting my folks in the Hudson Valley and visited one of my favorite June birding spots, the Great Vly, on the border of Greene and Ulster Counties. There's always good birds to be found there. I was especially pleased that a Virginia Rail (pictured above) was hanging out by a puddle right at the edge of the road when I arrived. That was an unexpectedly easy find and a no doubt Best Bird of the Weekend! I was less pleased to find a dog tick on my chest later in the day when I was about to shower. Still, I'd count the outing a success, despite not entirely avoiding the bad bugs.
Mike, on the other hand, was too busy doing non-birder things to actually see any birds. We're sending a team to collect his recently revoked birder card posthaste.
How about you? What was your best bird of the weekend? Tell us in the comments section about the rarest, loveliest, or most fascinating bird you observed. If you've blogged about your weekend experience, you should include a link in your comment.