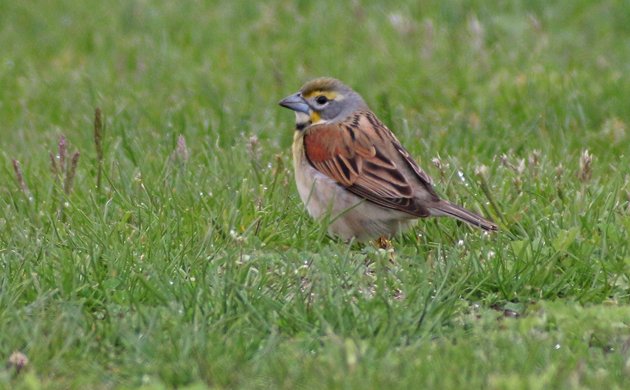 Mid-May is one of those times of year where everything needs to take a backseat to birding. Are new migrants flooding your area? If so, we hope you're getting out there to greet them!
Corey saw 115 species of bird on Saturday alone so he had lots of to choose from in picking his Best Bird of the Weekend. And it was an easy choice because he had one standout bird, a Dickcissel that he found at Fort Tilden, a very unusual bird on the east coast in spring! My own take was much more modest, but I managed to find a few fancy warblers in Cobbs Hill Park for my mother-in-law, foremost among them the dazzling Blackburnian Warbler.
How about you? What was your best bird of the weekend? Tell us in the comments section about the rarest, loveliest, or most fascinating bird you observed. If you've blogged about your weekend experience, you should include a link in your comment.