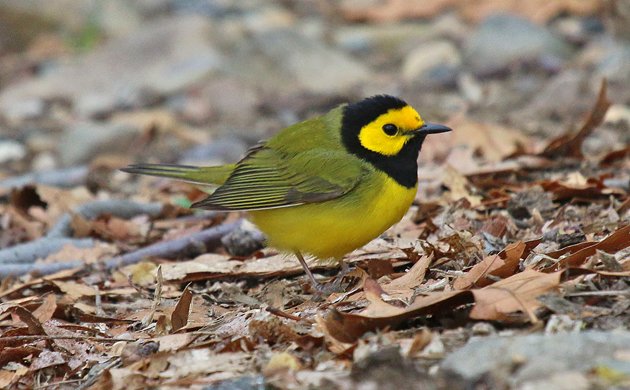 We hope that all the mothers–and everyone who has mothers–enjoyed an absolutely delightful Mother's Day this weekend, whether that holiday is observed in your country or not. I also hope for your collective sakes that you managed to eke out a bit of birding while you were at it!
Weather may not have cooperated with my desire for a warm, rainless weekend to chase birds, but I did manage to track down a bunch of FOY species, including an uncommon Hooded Warbler in Rochester's Cobbs Hill Park. Corey did not bird as much as he would have liked this weekend but he did get out and about on both Saturday and Sunday morning. He saw several new species for the year but his favorite was hearing an Eastern Wood-Pewee give its haunting call early in the morning on Saturday in Forest Park. As such, it is his Best Bird of the Weekend.
How about you? What was your best bird of the weekend? Tell us in the comments section about the rarest, loveliest, or most fascinating bird you observed. If you've blogged about your weekend experience, you should include a link in your comment.