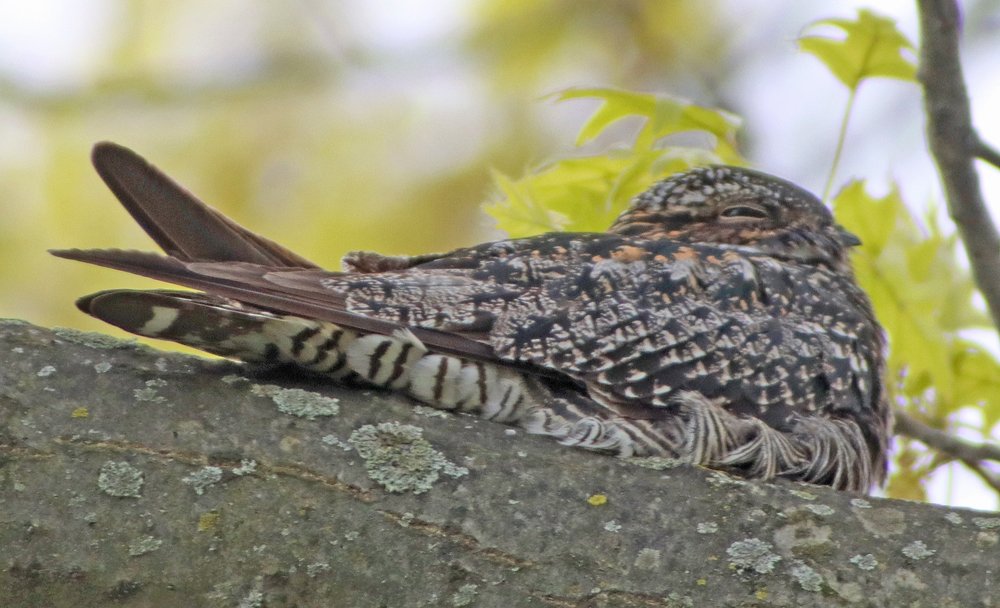 This past weekend was both Global Big Day and World Migratory Bird Day, and yet I had to deal with snow and freezing cold. Isn't that against the rules?
Suffice to say, migrants were having no part of the Arctic chill enveloping Western New York, which means we're still mired in the first wave of spring arrivals. I consider myself lucky to have seen a Blue-headed Vireo. Corey, on the other hand, had plenty of good birds this weekend what with him doing a Queens Big Day on Saturday and all. Of the 132 species he spotted he decided photographing a Common Nighthawk in Queens for the first time entitled the nighthawk to be his Best Bird of the Weekend.
How about you? What was your best bird of the weekend? Tell us in the comments section about the rarest, loveliest, or most fascinating bird you observed. If you've blogged about your weekend experience, you should include a link in your comment.