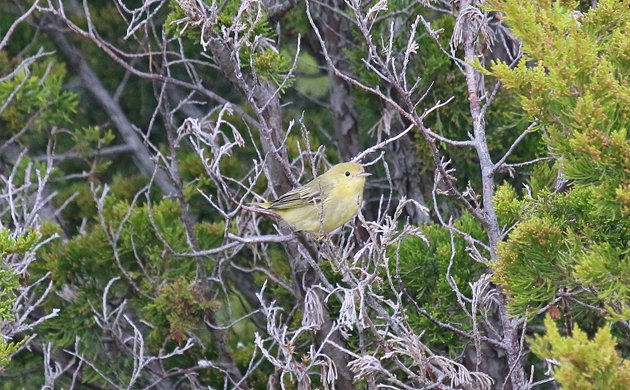 If you're someone who lives in the moment and cares little for what lies ahead, you might be forgiven for enjoying your weekend for what it was. But those of us who schedule forward know the crush of holiday commitments lurking just over the chronological horizon. Live in the moment while you can, grasshoppers… winter holidays are coming.
My coolest birding encounter this weekend involved watching a Sharp-shinned Hawk lurking under a highway overpass. That's probably not such a bad place to hunt. Corey's Best Bird of the Weekend was a consolation prize for missing New York State's second Common Ground-Dove at Jones Beach State Park. Sure, it would have been nice to see the rarity but he instead saw a common bird made rare by the season. A Yellow Warbler in November in New York is nearly as unlikely a sighting as a Common Ground-Dove!
How about you? What was your best bird of the weekend? Tell us in the comments section about the rarest, loveliest, or most fascinating bird you observed. If you've blogged about your weekend experience, you should include a link in your comment.