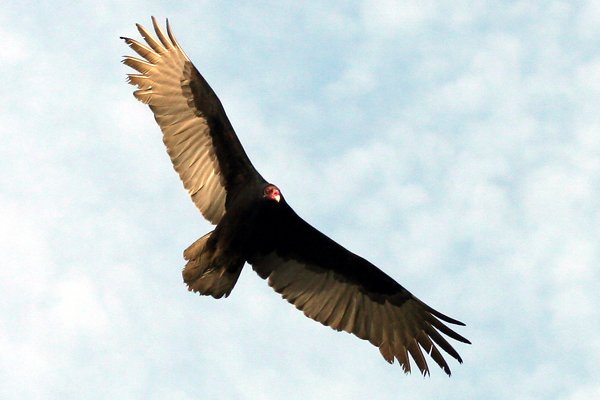 The long Columbus Day weekend still sails on here in the United States, so if you haven't found a worthy bird to report for the weekend yet, you may still have time…
This weekend also marks the point in the year where I stop taking Turkey Vultures for granted, which made me enjoy the many spotted soaring overhead. Corey's Best Bird of the Weekend was a surprising Sora in a very unlikely location – Bryant Park in midtown Manhattan. The bird was found late on Friday and Corey made the trip there on Saturday afternoon with Desi. It took a bit, but decent looks were gotten at the bird as it crept through the ornamental plantings by the southeast corner of the lawn.
How about you? What was your best bird of the weekend? Tell us in the comments section about the rarest, loveliest, or most fascinating bird you observed. If you've blogged about your weekend experience, you should include a link in your comment.