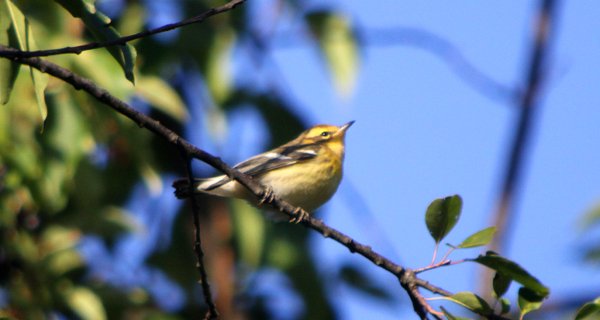 Were there any birds about this weekend? The only ones that concerned me were Ravens, Falcons, Seahawks, Cardinals, and Eagles. Welcome back, NFL football!
Of course I still kept my eyes out for other types of birds. This time of year is perfect for finding juvenile Eastern Bluebirds, which I was happy to do. Corey's BBOTW was a Blackburnian Warbler on Saturday in Alley Pond Park in Queens. Fall migration is in full swing!
How about you? What was your best bird of the weekend? Tell us in the comments section about the rarest, loveliest, or most fascinating bird you observed. If you've blogged about your weekend experience, you should include a link in your comment.