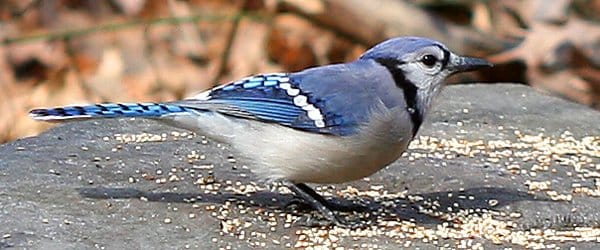 What a time to be alive. Some of us still had Christmas Bird Count commitments this weekend, while others could focus on holiday prep, holiday celebration, and holiday panic. Still others found the time and opportunity to give themselves the gift of birding where they wanted to when they wanted to. I hope your transition to a new year involves as much of that last activity as you could hope for.
Corey definitely treated himself right this weekend, taking down his life Mountain Plover at Bolsa Chica in Southern California. Alas, I'm still stranded in the Northeast U.S., where the azure flash of a Blue Jay makes the bleak winter palette of white, brown, and gray more bearable.
How about you? What was your best bird of the weekend? Tell us in the comments section about the rarest, loveliest, or most fascinating bird you observed. If you've blogged about your weekend experience, you should include a link in your comment.