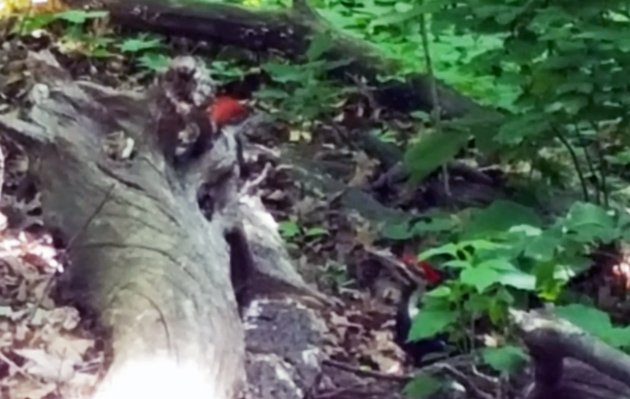 Mid-June has so much to offer in the temperate zones, with breeders in one half of the world and migrants in the other. Those of you in the tropical zones can enjoy your resident birds in peace for once. And to those of you in the polar zones, just why?
Pileated Woodpeckers take BBOTW honors quite often around here, but who can resist the captivating sight of an adult teaching two big, gangly juveniles the finer points of extracting nutrients from decaying logs? Corey's Best Bird of the Weekend was a Barn Swallow that kept him company in a bird blind while Seaside Sparrows sang and Common Terns hunted in Wildwood, NJ.
How about you? What was your best bird of the weekend? Tell us in the comments section about the rarest, loveliest, or most fascinating bird you observed. If you've blogged about your weekend experience, you should include a link in your comment.