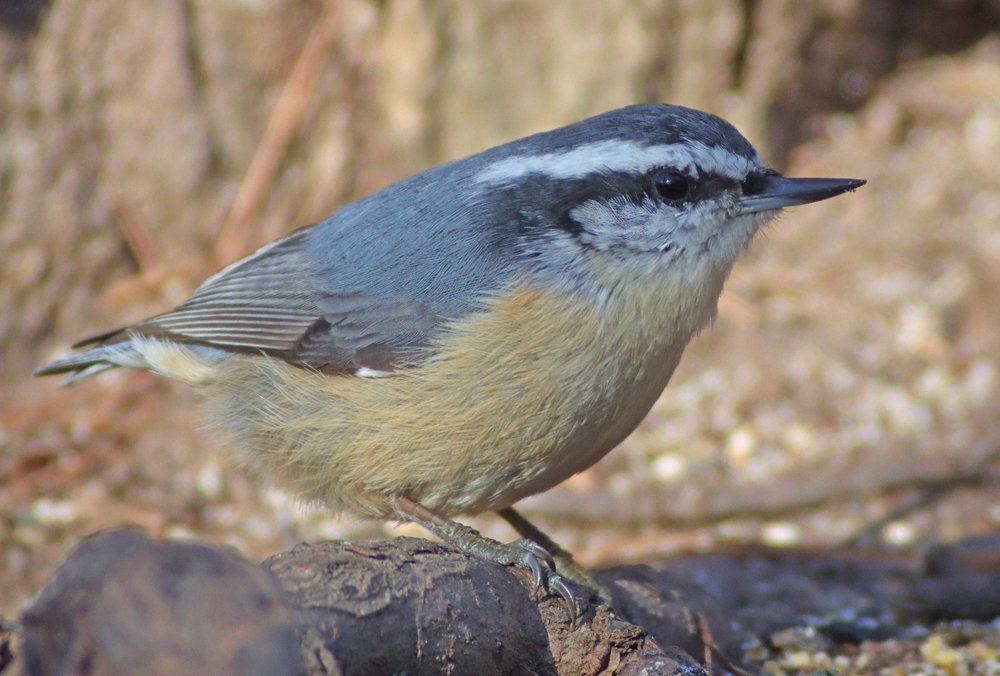 No matter how obsessed with birding you may be, you'll have those weekends where other concerns dominate your thoughts. But enough about the New York Giants' free agency activity.. this is just my way of explaining why I plain forgot to post BBOTW at the usual time!
I certainly looked at birds this weekend, particularly those menacingly sleek Common Grackles who progressed from absent to ubiquitous in a heartbeat. Corey enjoyed a weekend visiting his folks in his hometown, the first time he'd stayed overnight there in over a year. Vaccination is a wonderful thing! While there, he visited some of his favorite hometown birding spots and also enjoyed seeing the birds come to his parents' feeders. One such a bird, a Red-breasted Nuthatch, was particularly charming, and is Corey's Best Bird of the Weekend.
How about you? What was your best bird of the weekend? Tell us in the comments section about the rarest, loveliest, or most fascinating bird you observed. If you've blogged about your weekend experience, you should include a link in your comment.