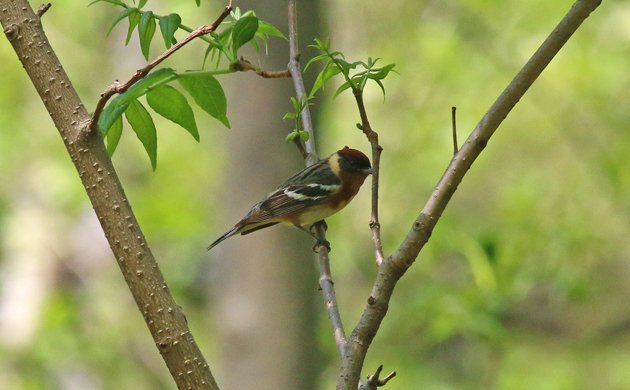 More migrants means more birding fun. Tons of avian observers hit the highways and byways of this big world to see what they could see. How did y'all make out?
Rochester hosted a nice push of Bay-breasted Warblers, which I was quite pleased to intercept at Cobbs Hill. Corey's Beat Bird of the Weekend was a singing male Mourning Warbler at Jamaica Bay Wildlife Refuge that was chosen despite it giving a brief awful look. Still though, Mourning Warbler!
How about you? What was your best bird of the weekend? Tell us in the comments section about the rarest, loveliest, or most fascinating bird you observed. If you've blogged about your weekend experience, you should include a link in your comment.