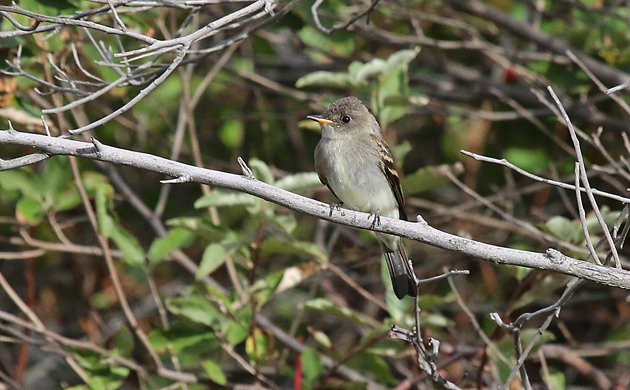 Halfway through the month, we in the temperate zones are clearly moving from one season to another. Here in New York, the warm portion of October may be naught but a memory. Wherever you are, get excited for whatever comes next, because it's coming!
In the absence of notable rarities this weekend, I took greatest pleasure in observing big Red-tailed Hawks, which are always awesome despite their ubiquity. Corey's Best Bird of the Weekend was one that he unfortunately failed to photograph, a Dickcissel at Jacob Riis Park in Queens. Fortunately, he managed to snap a shot of a relatively late Eastern Wood-Pewee as a stand-in.
How about you? What was your best bird of the weekend? Tell us in the comments section about the rarest, loveliest, or most fascinating bird you observed. If you've blogged about your weekend experience, you should include a link in your comment.