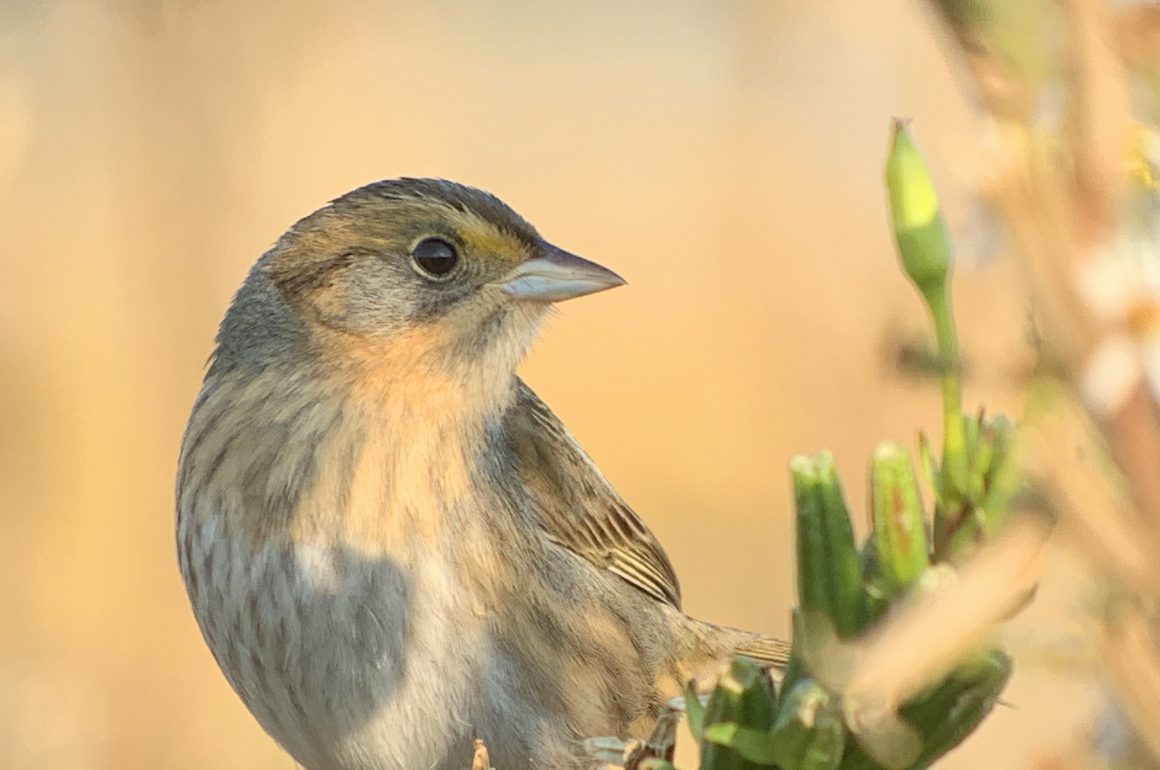 Any time of year that features skies filled with birds pretty much all day demands attention pretty much all day. If your neck is sore from being on a swivel this weekend, may I suggest swiveling with your hips to get through the rest of the month?
I spent a good amount of the weekend on the road and beheld more roadside Belted Kingfishers than I've ever seen. Interestingly, most of them flew in pairs. Corey had a great weekend of birding, from morning flight on Saturday to an exploration of some nice coastal habitat on Sunday. Of the four new year birds for him the best was one of several Nelson's Sparrows at Big Egg Marsh, always a great bird to see, and Corey saw several very well as the high tide forced them out of the marsh.
How about you? What was your best bird of the weekend? Tell us in the comments section about the rarest, loveliest, or most fascinating bird you observed. If you've blogged about your weekend experience, you should include a link in your comment.