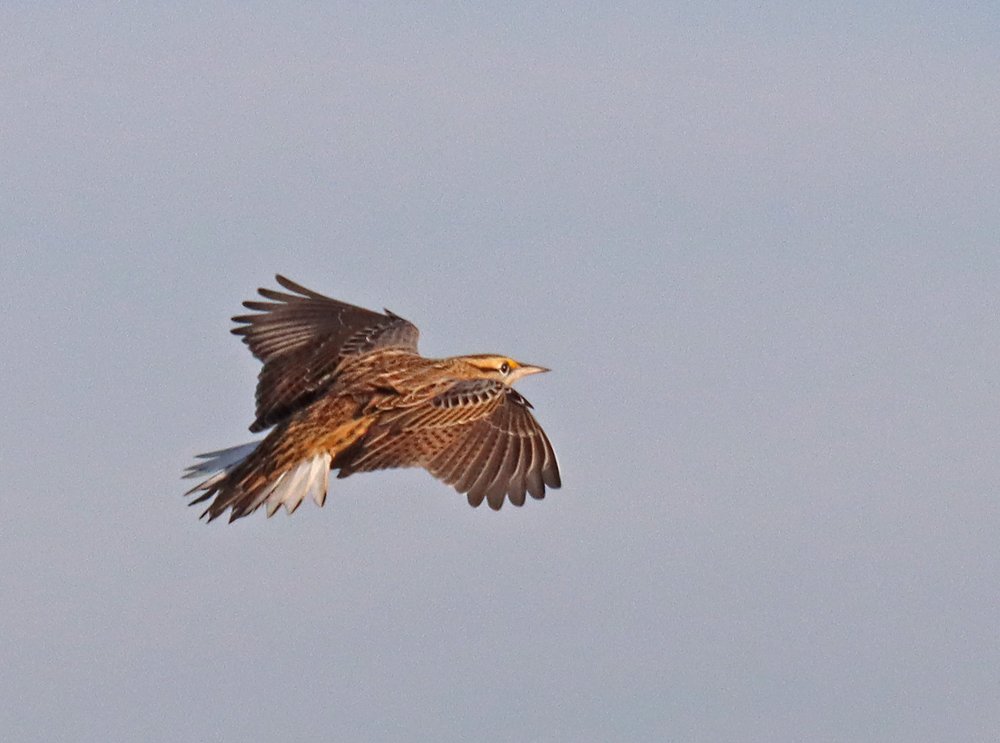 Last weekend hosted many of the international organized bird watching festivities, but every weekend offers the opportunity for avian observation excitement. What did you find?
I had to hit the highway for a long-distance errand this weekend, which gave me lots of views of Turkey Vultures soaring over hillsides ablaze with autumnal colors. As serene as that sounds, seeing these birds now just reminds me that they're on their way to warmer climes and won't be back for many months. Corey explored the East Pond of Jamaica Bay Wildlife Refuge on Saturday morning and Fort Tilden on Sunday morning. Despite seeing good birds at both places his Best Bird of the Weekend was actually seen on Friday morning, when he spotted an Eastern Meadowlark at Flushing Meadows-Corona Park, his first of the year!
How about you? What was your best bird of the weekend? Tell us in the comments section about the rarest, loveliest, or most fascinating bird you observed. If you've blogged about your weekend experience, you should include a link in your comment.