This past weekend was another upstate weekend, and one couldn't have created a more beautiful Labor Day weekend if one had a weather machine and the willingness to use it.  The sun shone from blue skies with fluffy white clouds for almost the entire weekend while a cool breeze blew to prevent the heat from ever getting worth mentioning.  It was absolutely gorgeous, so, of course, we spend almost all of the weekend out of doors.  Like the last time I was upstate my brother Jonathan and I snuck out before dawn one day to make sure his canoe was in working order.  Our destination this time was Onteora Lake, a small narrow lake along State Route 28, west of Kingston in Ulster County.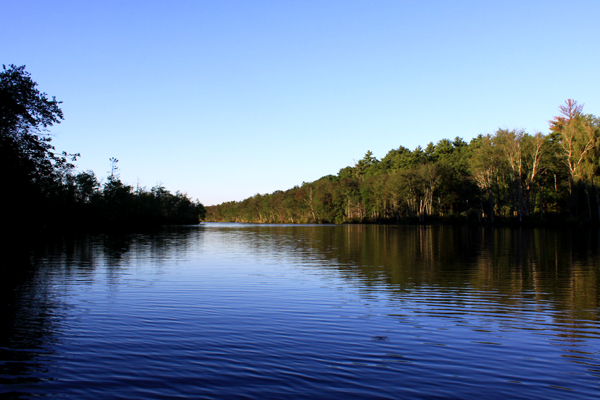 I sat in the front of the canoe and switched between the three tools I had at my disposal-the paddle, the camera, and the binoculars.  Jonathan steered from the back when he wasn't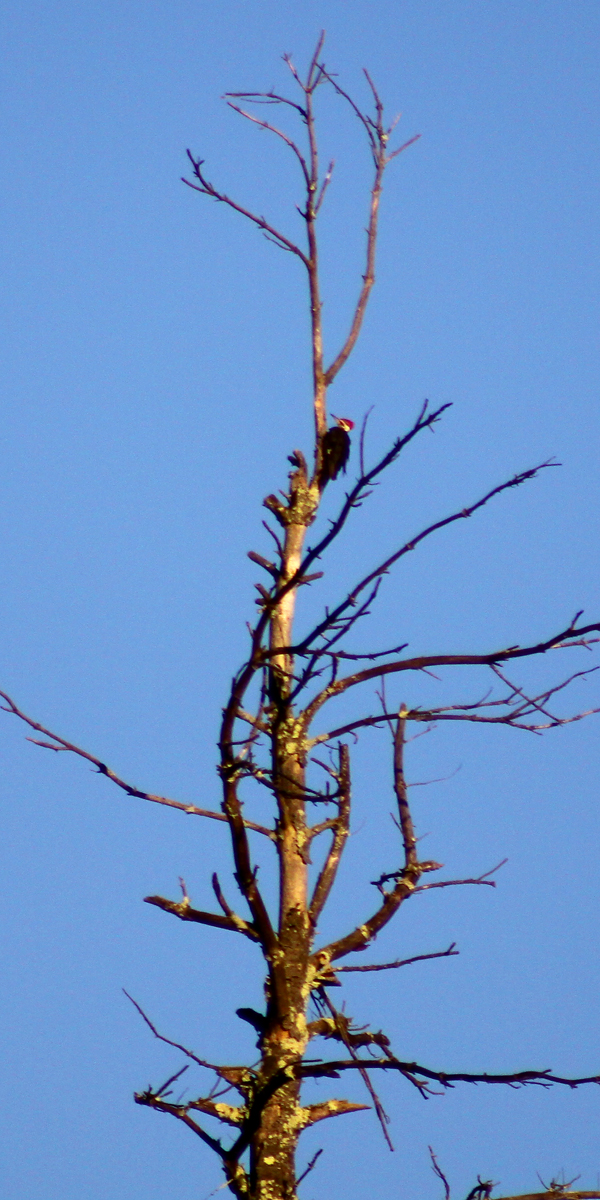 busy trying to catch himself some fish (he ended up catching a smallish bass which he released).  Mostly we just enjoyed the sky and the sun and the lake and being out and about while the world woke up around us.
A couple of mixed foraging flocks of migrant warblers and vireos kept me busy with my binoculars and I learned how difficult it is to get an identification of a quick little bird high in the canopy when one is in a moving boat.  Most of the little birds were left on the table but a surprise Philadelphia Vireo, a Black-throated Green Warbler, several Magnolia Warblers, a Black-and-white Warbler, and a couple of other species made me glad I had my binoculars.  Even better was hearing repeatedly and finally spotting my first Pileated Woodpecker of the year, finally!  Living in New York City makes missing a Pileated Woodpecker for the year a distinct possibility, a fate I wouldn't wish upon the worst stringer in the birding world.
As happy as I was to see the woodpecker I was even happier to be out breathing fresh air in an area where such birds are not only possible but likely, a feeling made stronger by a flyover Common Raven while we paddled along the shore chasing after the Eastern Phoebe in the picture below.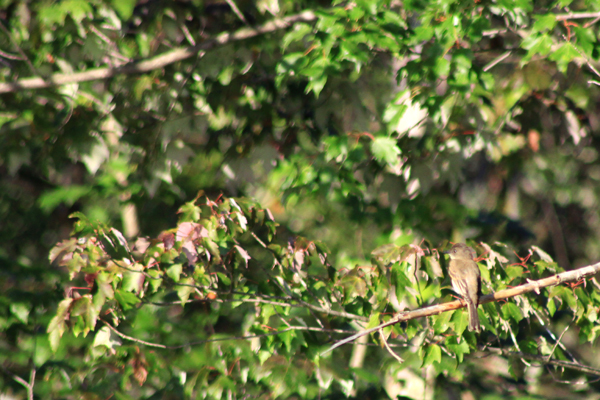 We only had a couple of hours before we were expected back but we made the most of them, paddling over most of the lake and seeing as many birds and making as many casts as we could while we were on the lake.  Despite our best efforts at coming up with excuses for delaying our arrival back at our folks' house (we tipped the canoe, we were attacked by a bear, we got lost, we thought we were in the Central Time Zone) all too soon it was time to pull the canoe out of the lake and skedaddle.  Onteora Lake is a pretty little lake and well worth a visit, especially if you have a boat from which to explore the entire length of the lake.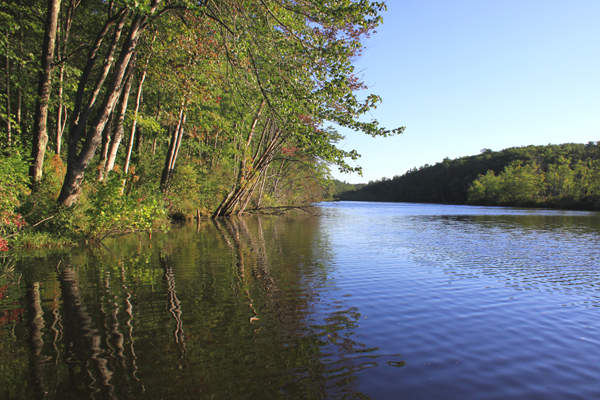 …