Balangshan is a mountainous area in Sichuan complete with a pass at an altitude of 4500 meters. And it is a great place for birding. In fact, it is so good that it merits two separate blog posts. This is the second part.
White-browed Tit Warblers breed in high-altitude scrub, with a preference for junipers. Apparently, they are particularly sought after by Japanese birders – no wonder as the Japanese seem to like all things cute. In fact, indeed one or two of the Japanese-language bird books I own have this species on their cover.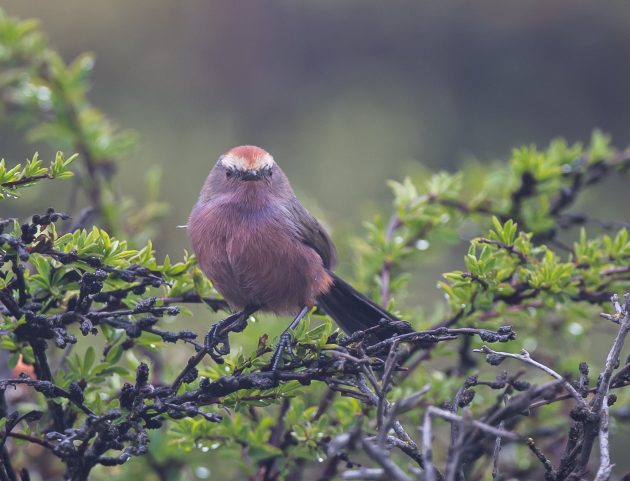 Somewhat predictably, the female rarely makes it on the cover of bird books.
At this time of the year, the chicks of Tibetan Snowcocks have already hatched and follow their parents in cute little convoys.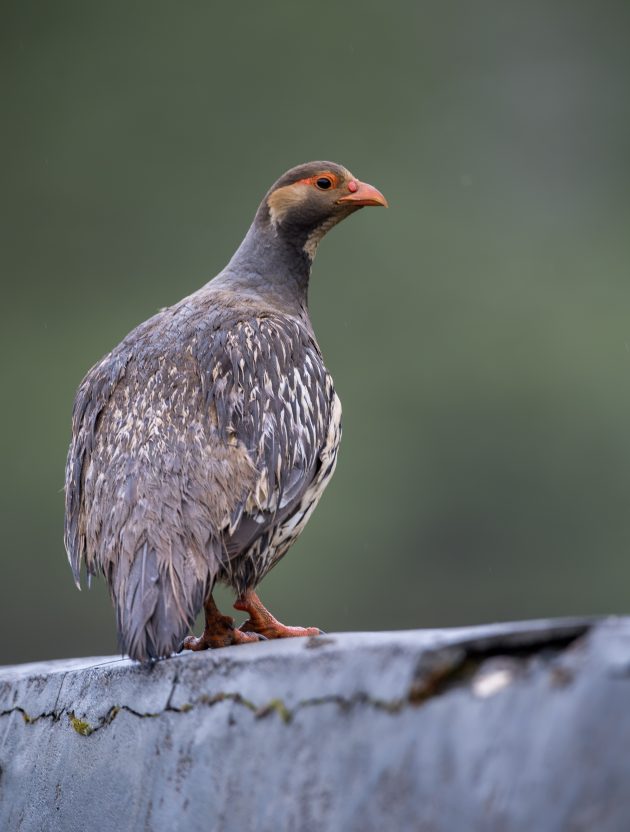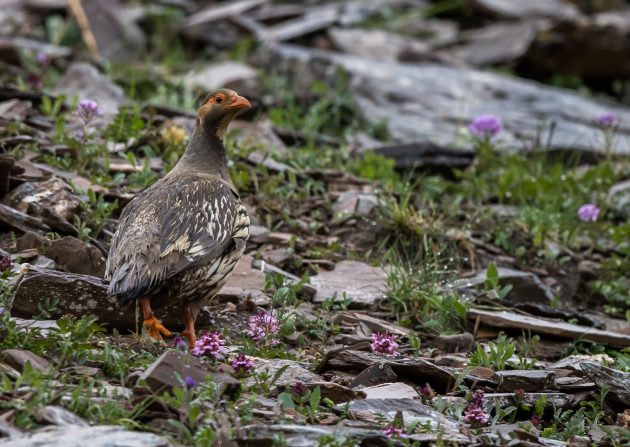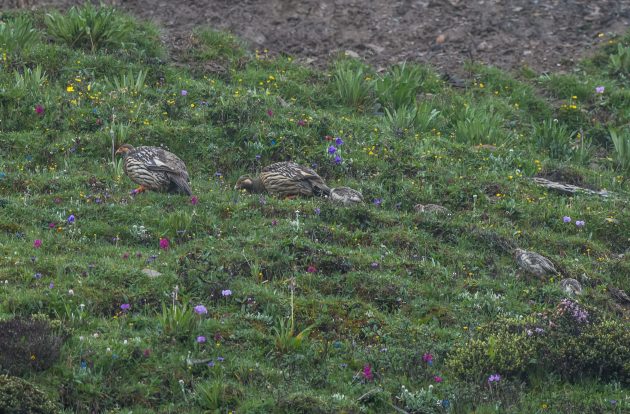 In "The Leftovers", a rather good US TV series, there is a scene in which the male protagonist confides to his lover that he might be going crazy. In what may be the nicest thing a woman has ever said to a man, she replies "Well, my friend, you've come to the right place."
Yes, I wanted to put this into a birding blog post, with the spurious rationale that if you are looking for rosefinches, at Balangshan, you have come to the right place. (Let us see whether I can manage to get a reference to The National in this post as well).
In the lower tunnel area, Dark-breasted Rosefinches seem common.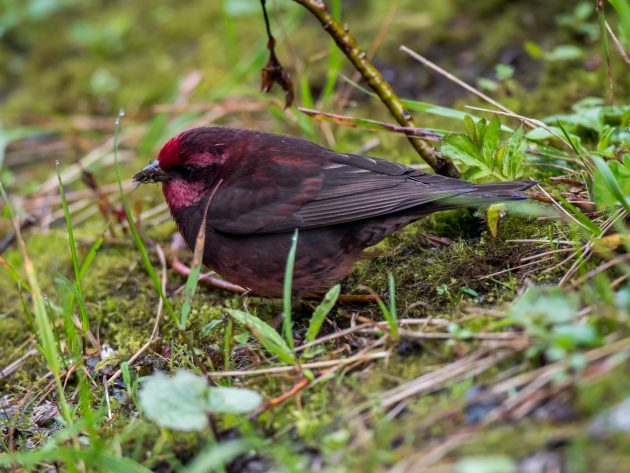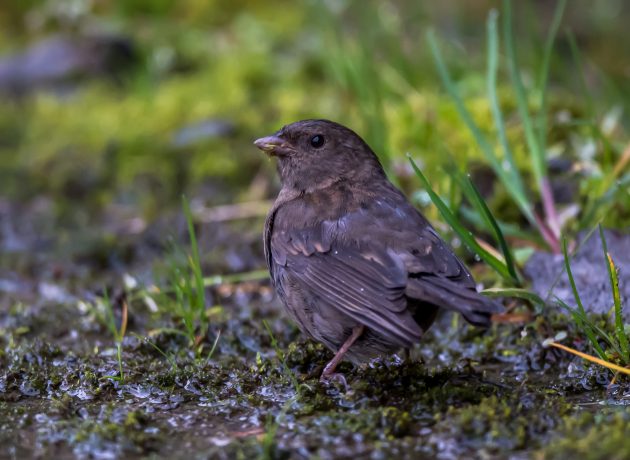 Also common: Common Rosefinches.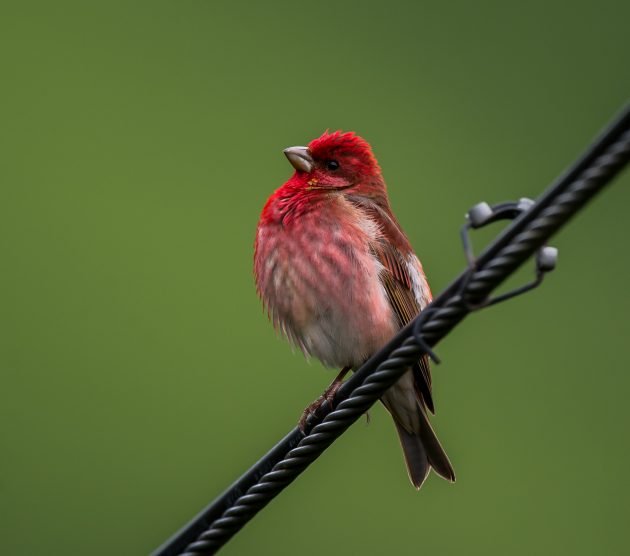 Another attractive species on offer is the Chinese White-browed Rosefinch.
Pink-rumped Rosefinch (photo) and Himalayan Beautiful Rosefinch (no photo) to me do not look substantially different, but given the difference in names, it is obvious that the Himalayan BR has the better P.R. agent.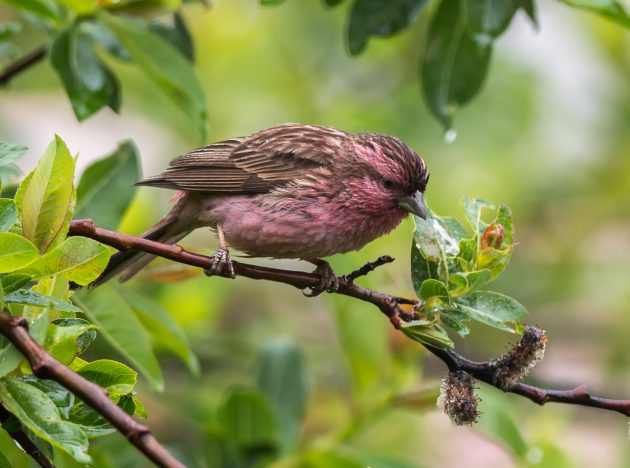 At a higher altitude, there is a good spot to see Red-fronted Rosefinch.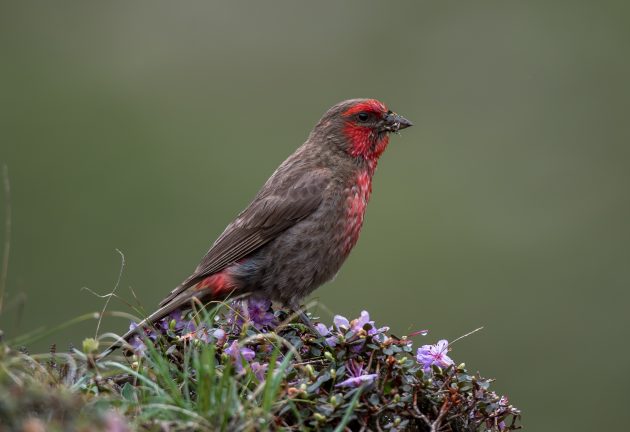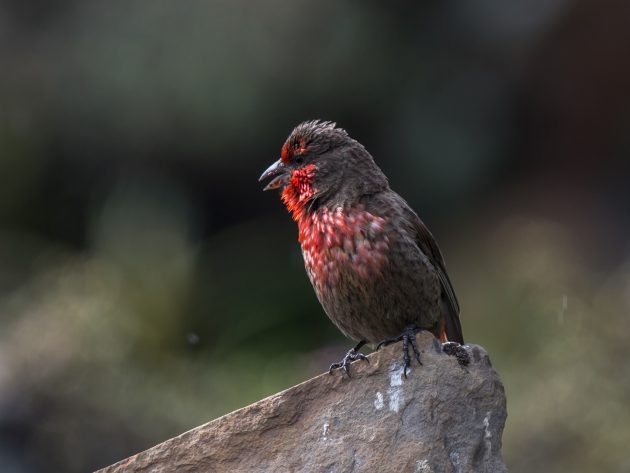 Crimson-browed Finches are stated to be rosefinches in some sources (e.g., eBird: a "chunky rosefinch") while others regard them as separate (though these sources, such as avibase, state that "it might be allied to the rosefinches". This expression – allied species or similar – somehow implies that if there ever is a war between different species, the allied ones will be on the same side).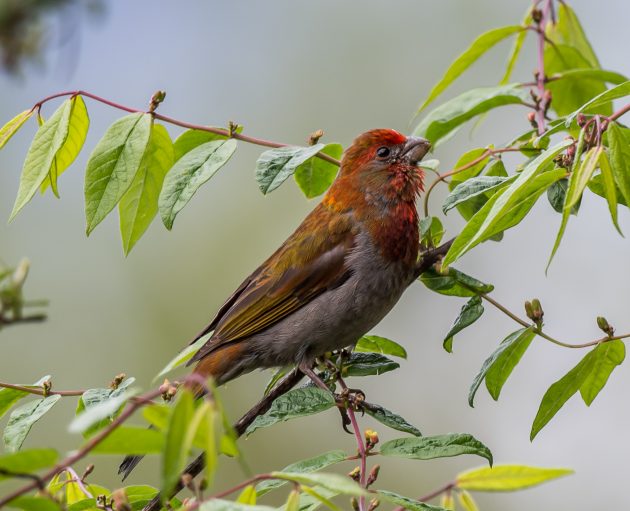 Male Crimson-browed Finch: "bright but not strongly patterned" (eBird)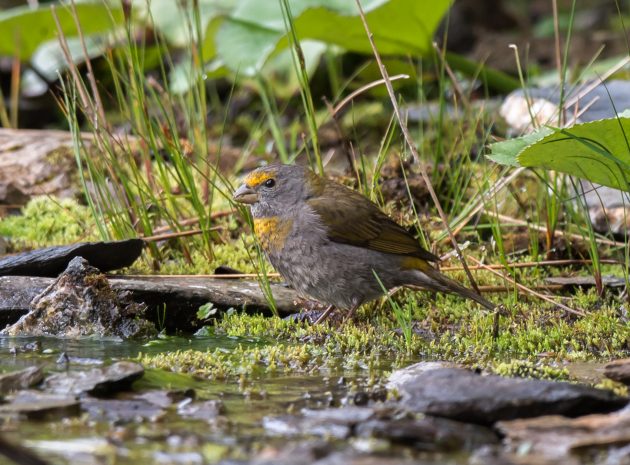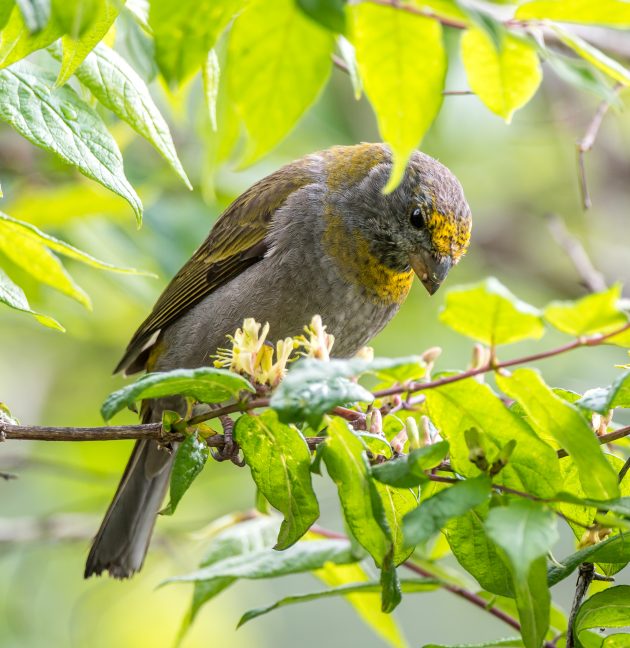 Female Crimson-browed Finch: "distinctive among rosefinches, with an olive-green body, gray belly, and bright yellow facial pattern" (eBird)
Another highlight of Balangshan for me was seeing my first ever Wallcreeper.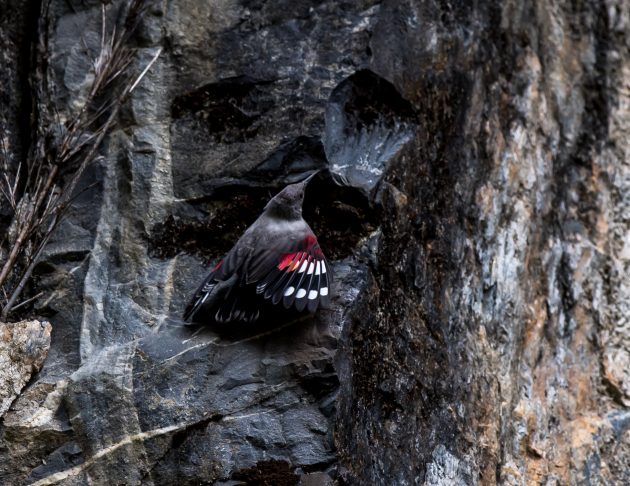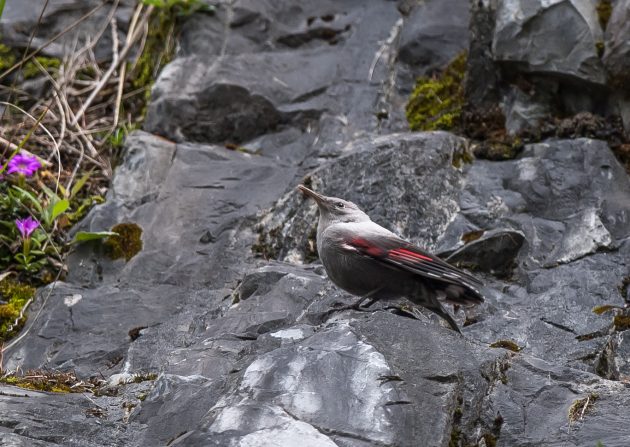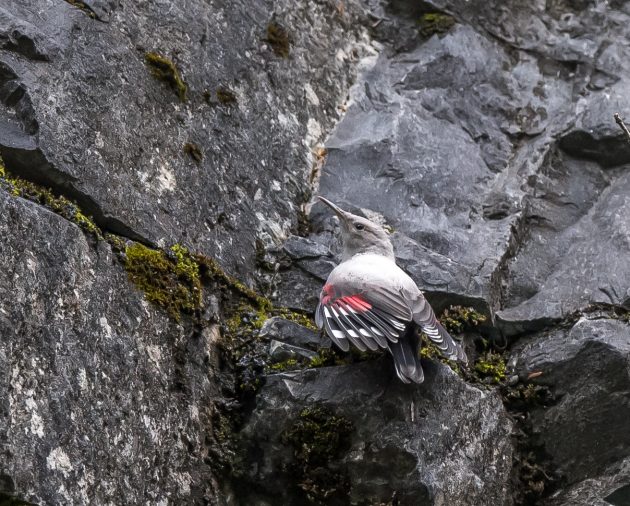 This is one of these species that do not quite seem to trust their own ability to fly, preferring to hop from rock to rock, with the wings only giving some extra push. Of course, for Asian Housemartins the opposite seems true – they almost look uncomfortable when not in flight. Unfortunately for them, this is what raising chicks requires.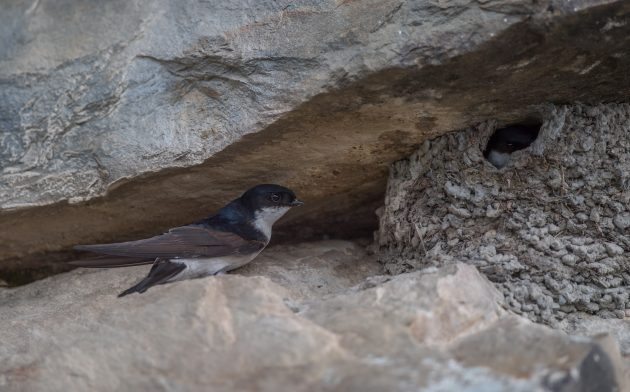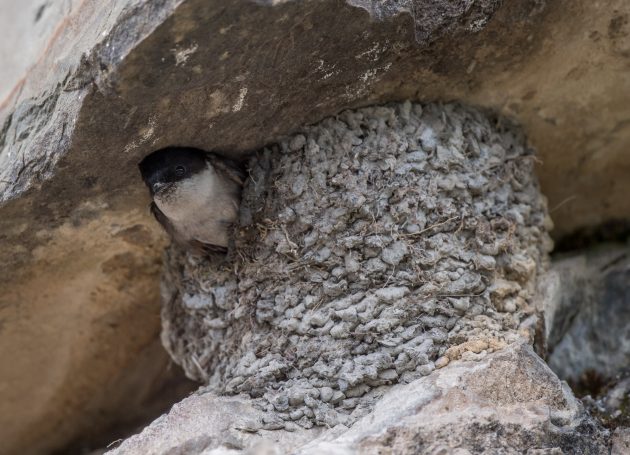 In Shanghai, the Blue Rock Thrush makes do with the concrete walls separating the ocean from the land – here at Balangshan, the choice of rocks is so huge that this bird is overwhelmed and chooses a wire instead.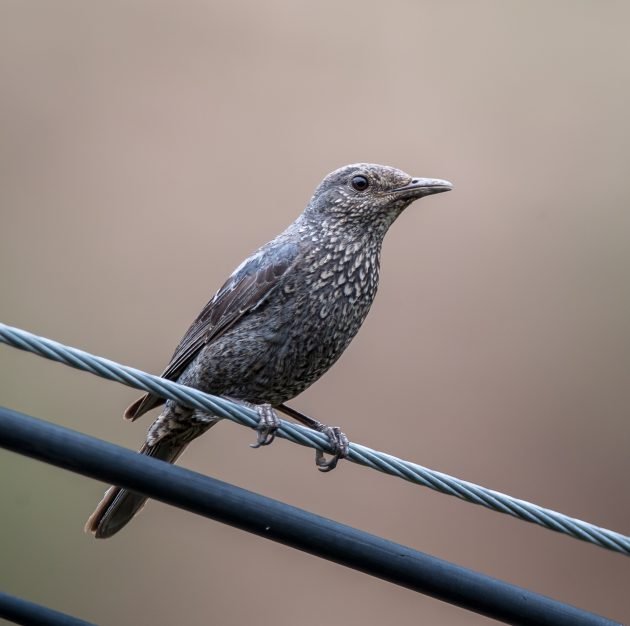 Chestnut Thrushes seem to be the most common thrush here at Balangshan.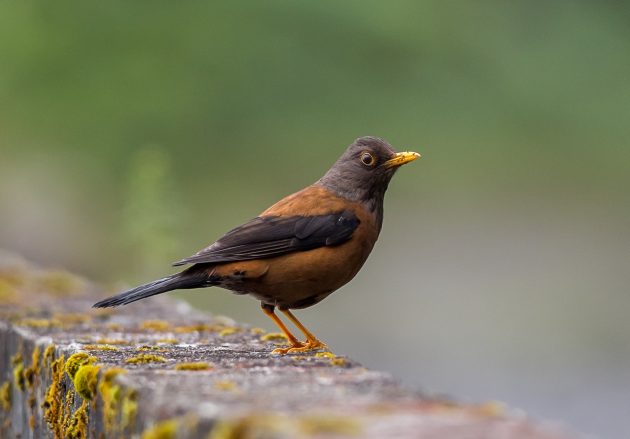 Hard for me to say whether the Siberian Rubythroat (which is a reasonably common migrant passing through Shanghai) or the  Chinese Rubythroat (which lives on Balangshan) looks more interesting. What do you think?
Siberian Rubythroat (Nanhui, Shanghai, China)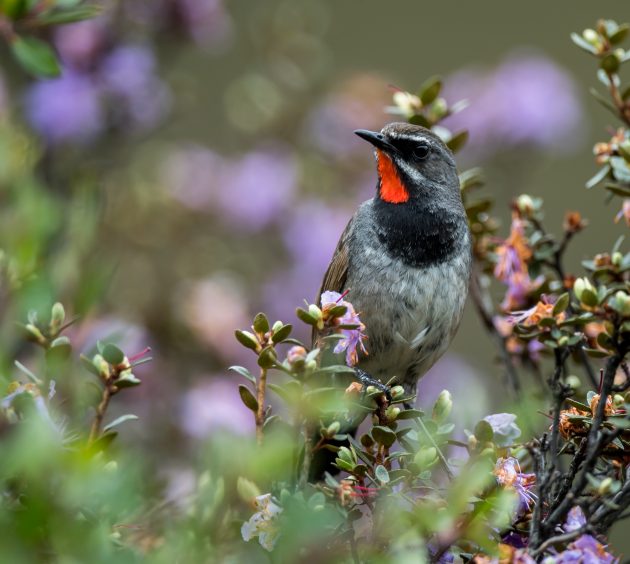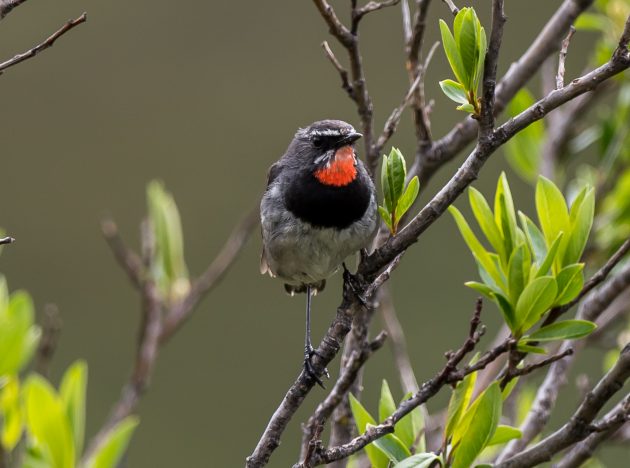 Chinese Rubythroat (Balangshan)
White-throated Dippers are rather widespread globally, and pose many interesting questions for further research, as eloquently expressed in the HBW: "Subspecific taxonomy in need of revision, especially since data from cytochrome b sequences conflict with presumed distributions of races in W Palearctic, but have revealed a highly complicated phylogeographic structure involving at least five main clades". Tempted? If not, maybe you are better off remaining a bird watcher/bird photographer like me, rather than becoming a professional ornithologist.
Fortunately, this individual was not bothered by the species' identity issues and just kept foraging.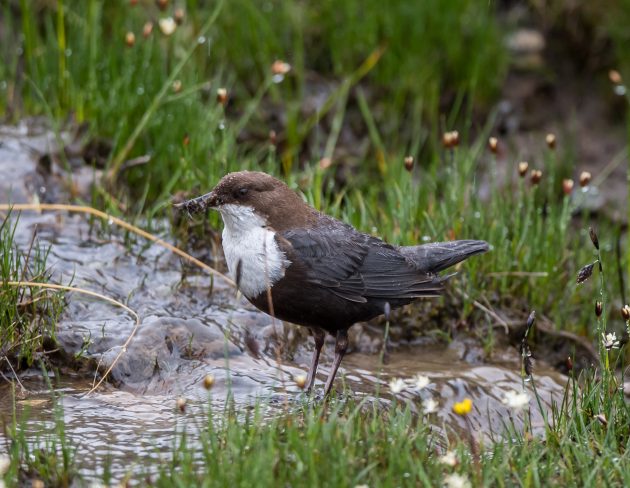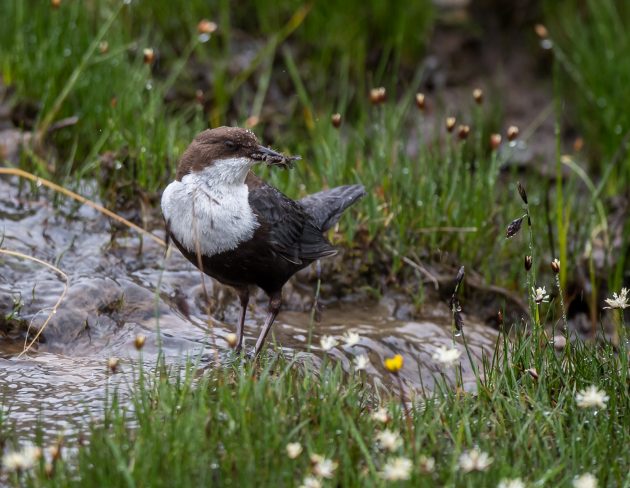 The White-capped Redstart is quite common in China, including Balangshan. When asked, it cites sunbathing among its hobbies – some relaxation from its main task of catching insects.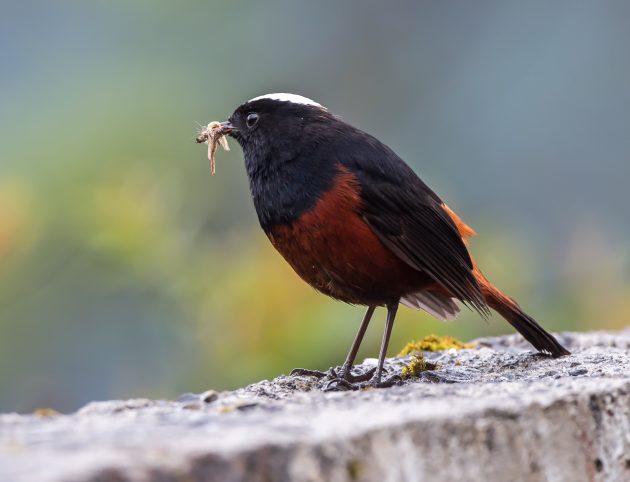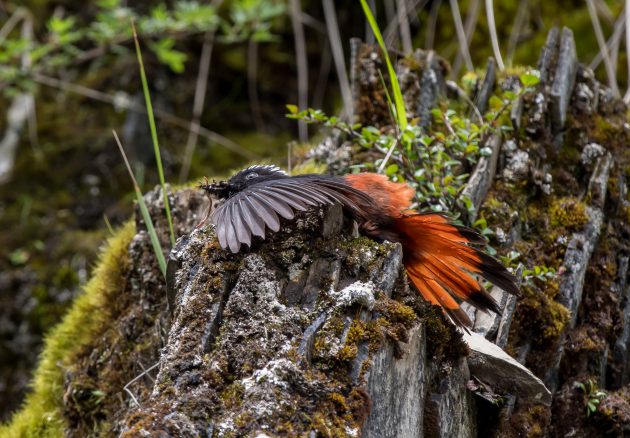 Finally, the White-throated Redstart is another beautiful bird making Balangshan a worthy place to go for birding. Somewhat confusingly, eBird and HBW disagree on whether the hood of the male is dark gray ("the male has a dark gray hood", eBird) or blue ("Male has slaty-blue crown", HBW) – from the photos I got, I lean a bit more towards eBird, though there is occasionally a bit of blue shimmering as well. Fortunately, both sources agree on the white throat being a key characteristic for both sexes.
"The male has a dark gray hood", eBird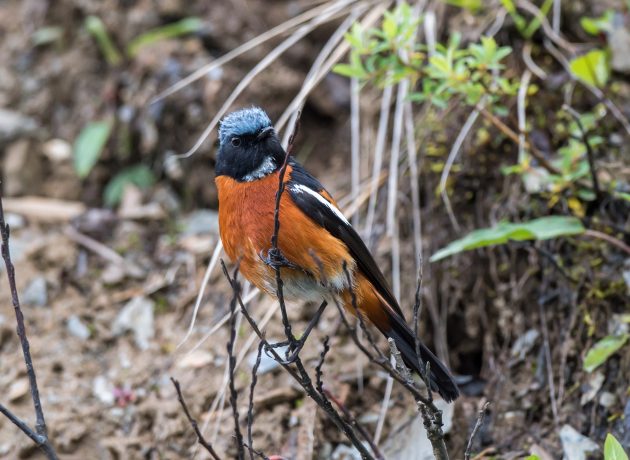 "Male has slaty-blue crown", HBW
There is general agreement on the white throat, and on the bird looking rather attractive, particularly in the rain.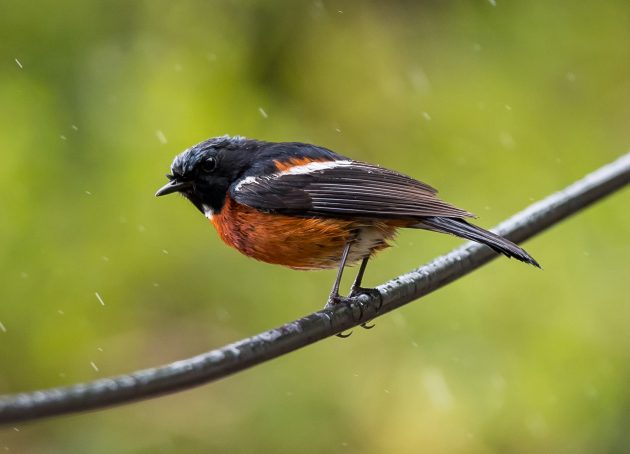 No "The National" reference – my apologies.
Note: This trip was made with Alpinebirding, a Chinese tour company with very knowledgeable, English-speaking, and friendly guides – highly recommended to overseas birders. See my report on Tripadvisor if interested.