I finally got back out with my Swarovski digiscoping rig again yesterday now that I have a replacement lens for my camera.  My destination in the morning hours before work?  Forest Park, of course, where I have taken the responsibility of restocking the feeding stations on Thursdays and Fridays.  So when I left my house and entered the bitterly cold outdoors I had my scope on the tripod in one hand, my binoculars hanging around my neck, and a heavy backpack full of bird seed, suet, and my camera on my back.  The cold weather means that when I arrive at the feeding stations the birds are waiting to greet me: a Downy Woodpecker yelled at me while I filled a suet feeder and Dark-eyed Juncos twittered their pleasure at me as I scattered seed for them to feed upon.  But the bird that stole the show once the sunlight started hitting the main feeding area at the waterhole was a gorgeous male Northern Cardinal.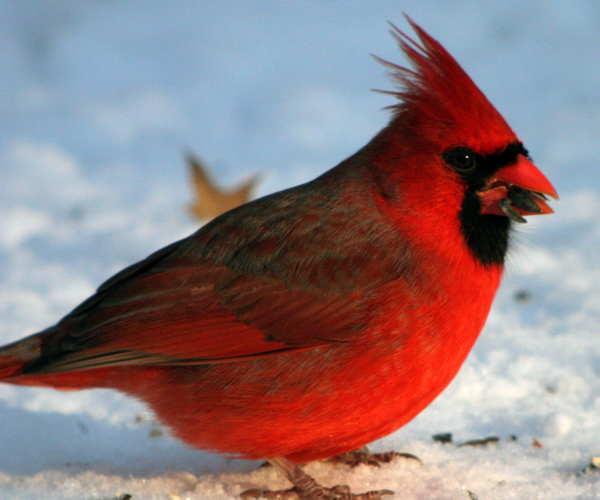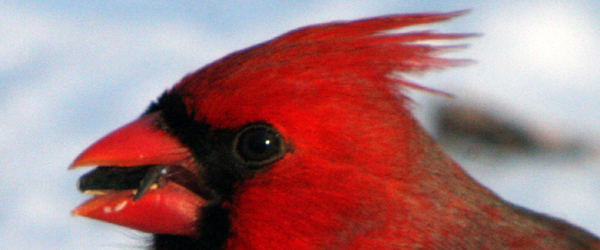 While I enjoyed the antics of the White-breasted Nuthatches and the scads of White-throated Sparrows the bright red of the cardinal constantly drew my eye and camera to it.  Perhaps the lack of color in the white, black, and brown landscape now is what caused me to focus on the brilliant crimson bird but somehow I couldn't look away from it.  While I've always been a fan of the St. Louis Cardinals I never really focused on actual cardinals the way I focused on this one.  But then, I've never had optics like I have now.  The cardinal, however, was not narcissistic: it just sat and gobbled up sunflower seeds completely oblivious to its own beauty.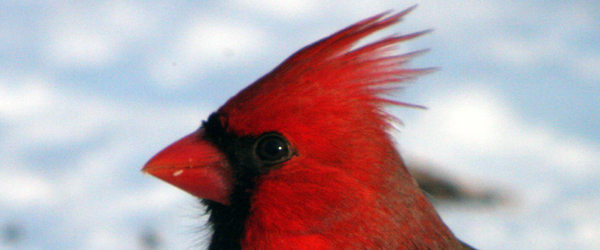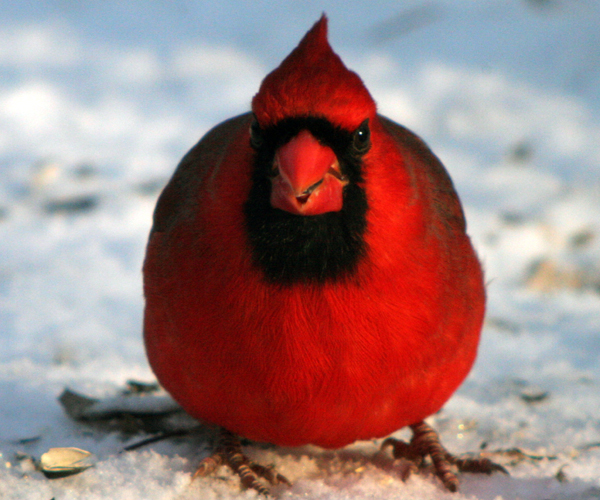 I could have sat for hours and watched the cardinal but the cold really started to soak into my bones.  I finally packed everything up and headed home, and, as I left the feeding station, a female Northern Cardinal flew in next to her mate and started feeding.  Oh well, there's always next time…
And, just to show that cardinals aren't the only brilliantly colored bird around the park, here's a Red-bellied Woodpecker making its way to the suet.  Stay warm out there!