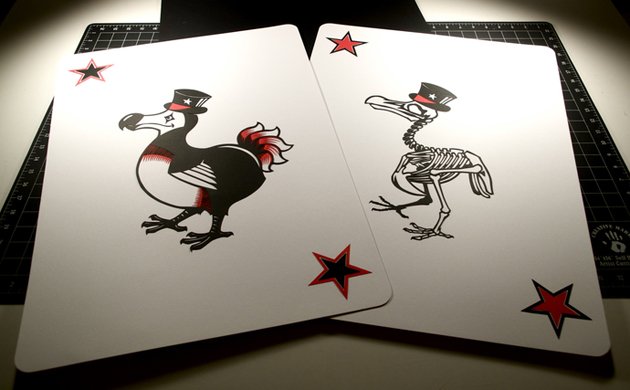 Do you like birds? Of course you do, you are visiting 10,000 Birds!
But do you like playing cards? If you do, you should definitely check out Emmanuel Jose's work. He has created a great deck of playing cards called "Clipped Wings" that features a wide variety of birds. It's beautiful, useful, and you can help him make the cards a reality by supporting his project on Kickstarter!
In the video about his project at the Kickstarter page Emmanuel explains: "As an artist I want to create art that is accessible, understandable and entertaining."
He has succeeded and you should get in early with a pledge so you can get these great cards as soon as they go to the printer's in August.