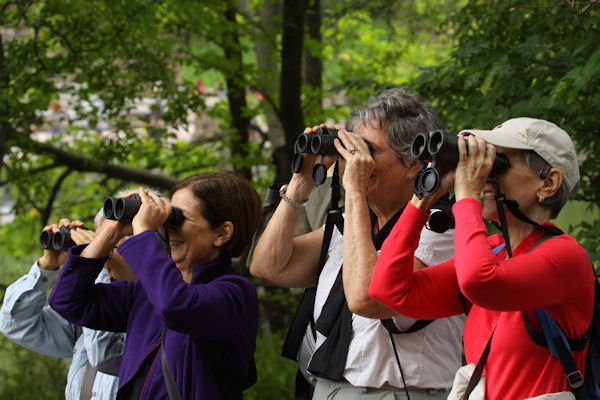 The first sharer of 2019 was Clare who narrowly beat Duncan by 5 hours. In a very competitive first day, even Corey, 18 time zones to the west, beat Duncan. Was it a big night in Wellington? The beats are sharing enthusiastically and I can hardly keep up with them. I love January!
The Life List has got off to a flyer this year, swelling as it has to 3573 (+6) and passing the 4000 complete checklist mark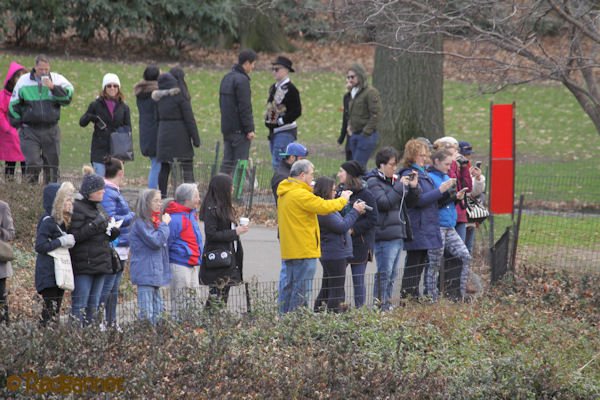 A gathering of the beats at the "Hot Duck" barbeque.
The engaged and generous beats (10 of them) have shared 188 checklists during January and have accounted for 859 species from 8 countries (USA, Australia, Costa Rica, Brazil, Argentina, UK, New Zealand and Serbia.
Alphabetic Taxonomic
Location
Date
1
Great Tinamou – Tinamus major
PN Carara–main headquarters
03 Jan 2019
2
Plumed Whistling-Duck – Dendrocygna eytoni
Western Australia
01 Jan 2019
3
White-faced Whistling-Duck – Dendrocygna viduata
Parque do Ibirapuera
17 Jan 2019
4
Black-bellied Whistling-Duck – Dendrocygna autumnalis
Cerro Lodge entrance road
03 Jan 2019
5
Fulvous Whistling-Duck – Dendrocygna bicolor
Parque do Ibirapuera
17 Jan 2019
6
Wandering Whistling-Duck – Dendrocygna arcuata
Western Australia
05 Jan 2019
7
Snow Goose – Anser caerulescens
Lakeside Park
12 Jan 2019
8
Graylag Goose – Anser anser
Srebrno jezero nasip (Kiseljeva?ki rukavac), Veliko Gradište, Serbia
12 Jan 2019
9
Greater White-fronted Goose – Anser albifrons
Rye Ridge Shopping Center, Rye Brook US-NY (41.0031,-73.6849)
05 Jan 2019
10
Brant – Branta bernicla
Jamaica Bay, South Shore
01 Jan 2019
11
Barnacle Goose – Branta leucopsis
Labudovo Okno NR–Kli?evac, dunavski nasip prema Ramu
12 Jan 2019
12
Cackling Goose – Branta hutchinsii
Ridgefield NWR–River 'S' Unit
01 Jan 2019
13
Canada Goose – Branta canadensis
Broad Channel
01 Jan 2019
14
Mute Swan – Cygnus olor
Irondequoit Bay Outlet (Pier and Marine Park)
01 Jan 2019
15
Black Swan – Cygnus atratus
Western Australia
01 Jan 2019
16
Tundra Swan – Cygnus columbianus
Ridgefield NWR–River 'S' Unit
01 Jan 2019
17
Egyptian Goose – Alopochen aegyptiaca
Plantation Preserve
16 Jan 2019
18
Common Shelduck – Tadorna tadorna
Srebrno jezero–Danube, Veliko Gradište
12 Jan 2019
19
Muscovy Duck – Cairina moschata
La Garita–Represa Río Poás
01 Jan 2019
20
Green Pygmy-Goose – Nettapus pulchellus
Western Australia
05 Jan 2019
21
Wood Duck – Aix sponsa
Kissena Park
03 Jan 2019
22
Maned Duck – Chenonetta jubata
Western Australia
05 Jan 2019
23
Garganey – Spatula querquedula
Western Australia
05 Jan 2019
24
Blue-winged Teal – Spatula discors
La Garita–Represa Río Poás
01 Jan 2019
25
Cinnamon Teal – Spatula cyanoptera
Sweetwater Wetlands
16 Jan 2019
26
Northern Shoveler – Spatula clypeata
Jamaica Bay Wildlife Refuge
01 Jan 2019
27
Gadwall – Mareca strepera
Jamaica Bay Wildlife Refuge
01 Jan 2019
28
Eurasian Wigeon – Mareca penelope
Ridgefield NWR–River 'S' Unit
01 Jan 2019
29
American Wigeon – Mareca americana
Jamaica Bay Wildlife Refuge
01 Jan 2019
30
Pacific Black Duck – Anas superciliosa
Western Australia
01 Jan 2019
31
Mallard – Anas platyrhynchos
Jamaica Bay, South Shore
01 Jan 2019
32
American Black Duck – Anas rubripes
Jamaica Bay Wildlife Refuge
01 Jan 2019
33
Mottled Duck – Anas fulvigula
Plantation Preserve
16 Jan 2019
34
White-cheeked Pintail – Anas bahamensis
Parque do Ibirapuera
17 Jan 2019
35
Northern Pintail – Anas acuta
Jamaica Bay Wildlife Refuge
01 Jan 2019
36
Green-winged Teal – Anas crecca
Jamaica Bay Wildlife Refuge
01 Jan 2019
37
Gray Teal – Anas gracilis
Western Australia
01 Jan 2019
38
Pink-eared Duck – Malacorhynchus membranaceus
Western Australia
01 Jan 2019
39
Canvasback – Aythya valisineria
Jamaica Bay Wildlife Refuge
01 Jan 2019
40
Redhead – Aythya americana
Jamaica Bay Wildlife Refuge
01 Jan 2019
41
Common Pochard – Aythya ferina
Srebrno jezero nasip (Kiseljeva?ki rukavac), Veliko Gradište, Serbia
12 Jan 2019
42
Ring-necked Duck – Aythya collaris
Ridgefield NWR–River 'S' Unit
01 Jan 2019
43
Hardhead – Aythya australis
Western Australia
01 Jan 2019
44
Greater Scaup – Aythya marila
Jamaica Bay Wildlife Refuge
01 Jan 2019
45
Lesser Scaup – Aythya affinis
Canoa Ranch Conservation Park
10 Jan 2019
46
Common Eider – Somateria mollissima
Shinnecock Inlet
03 Jan 2019
47
Harlequin Duck – Histrionicus histrionicus
Point Lookout–Town Park
06 Jan 2019
48
Surf Scoter – Melanitta perspicillata
Shinnecock Inlet
03 Jan 2019
49
White-winged Scoter – Melanitta deglandi
Breezy Point Tip
06 Jan 2019
50
Black Scoter – Melanitta americana
Fort Tilden–Fishermans Parking Lot
01 Jan 2019
51
Long-tailed Duck – Clangula hyemalis
Fort Tilden–Fishermans Parking Lot
01 Jan 2019
52
Bufflehead – Bucephala albeola
Broad Channel
01 Jan 2019
53
Common Goldeneye – Bucephala clangula
Srebrno jezero–Danube, Veliko Gradište
12 Jan 2019
54
Smew – Mergellus albellus
Srebrno jezero–Danube, Veliko Gradište
12 Jan 2019
55
Hooded Merganser – Lophodytes cucullatus
Jamaica Bay Wildlife Refuge
01 Jan 2019
56
Common Merganser – Mergus merganser
Flushing Meadows Corona Park–Willow Lake
01 Jan 2019
57
Red-breasted Merganser – Mergus serrator
Shellbank Basin
01 Jan 2019
58
Ruddy Duck – Oxyura jamaicensis
Jamaica Bay Wildlife Refuge
01 Jan 2019
59
Gray-headed Chachalaca – Ortalis cinereiceps
Refugio mixto Caño Negro
15 Jan 2019
60
Crested Guan – Penelope purpurascens
El Tapir
05 Jan 2019
61
Black Guan – Chamaepetes unicolor
san rafael road
09 Jan 2019
62
Great Curassow – Crax rubra
Saladero Ecolodge
20 Jan 2019
63
Gambel's Quail – Callipepla gambelii
Sweetwater Wetlands
16 Jan 2019
64
Marbled Wood-Quail – Odontophorus gujanensis
Saladero Ecolodge
20 Jan 2019
65
Indian Peafowl – Pavo cristatus
Roxanne's house: Palmetto Bay, FL
21 Jan 2019
66
Brown Quail – Synoicus ypsilophorus
Western Australia
05 Jan 2019
67
Ring-necked Pheasant – Phasianus colchicus
Downsville (Delaware Co.)
06 Jan 2019
68
Wild Turkey – Meleagris gallopavo
Aiden Hill Road
03 Jan 2019
69
Little Grebe – Tachybaptus ruficollis
Tamis River, between Baranda & Centa
08 Jan 2019
70
Australasian Grebe – Tachybaptus novaehollandiae
Western Australia
01 Jan 2019
71
Least Grebe – Tachybaptus dominicus
Cerro Lodge entrance road
03 Jan 2019
72
Pied-billed Grebe – Podilymbus podiceps
Ridgefield NWR–River 'S' Unit
01 Jan 2019
73
Horned Grebe – Podiceps auritus
Point Lookout–Town Park
06 Jan 2019
74
Great Crested Grebe – Podiceps cristatus
Mote Park
01 Jan 2019
75
Eared Grebe – Podiceps nigricollis
Srebrno jezero–Danube, Veliko Gradište
12 Jan 2019
76
Rock Pigeon – Columba livia
Jamaica Bay, South Shore
01 Jan 2019
77
Stock Dove – Columba oenas
Labudovo Okno NR–Kli?evac, dunavski nasip prema Ramu
12 Jan 2019
78
Common Wood-Pigeon – Columba palumbus
Mote Park
01 Jan 2019
79
Pale-vented Pigeon – Patagioenas cayennensis
Medio Queso wetland
14 Jan 2019
80
Picazuro Pigeon – Patagioenas picazuro
Hotel Colonial, Iguacu
15 Jan 2019
81
Red-billed Pigeon – Patagioenas flavirostris
Embalse San Miguel, Turrúcares
01 Jan 2019
82
Band-tailed Pigeon – Patagioenas fasciata
Road to PN Volcán Poás
09 Jan 2019
83
Short-billed Pigeon – Patagioenas nigrirostris
PN Carara–main headquarters
03 Jan 2019
84
Eurasian Collared-Dove – Streptopelia decaocto
Baranda–restoran Belorepan
08 Jan 2019
85
Crested Pigeon – Ocyphaps lophotes
Western Australia
01 Jan 2019
86
Diamond Dove – Geopelia cuneata
Western Australia
01 Jan 2019
87
Peaceful Dove – Geopelia placida
Western Australia
01 Jan 2019
88
Bar-shouldered Dove – Geopelia humeralis
Western Australia
01 Jan 2019
89
Inca Dove – Columbina inca
La Garita–Represa Río Poás
01 Jan 2019
90
Common Ground-Dove – Columbina passerina
Unnamed Road, Provincia de Puntarenas, CR (9,844, -84,596)
03 Jan 2019
91
Ruddy Ground-Dove – Columbina talpacoti
Unnamed Road, Provincia de Puntarenas, CR (9,844, -84,596)
03 Jan 2019
92
Blue Ground-Dove – Claravis pretiosa
PN Carara–main headquarters
03 Jan 2019
93
White-tipped Dove – Leptotila verreauxi
Unnamed Road, Provincia de Puntarenas, CR (9,844, -84,596)
03 Jan 2019
94
Gray-chested Dove – Leptotila cassinii
Saladero Ecolodge
19 Jan 2019
95
Gray-headed Dove – Leptotila plumbeiceps
Refugio mixto Caño Negro
15 Jan 2019
96
Buff-fronted Quail-Dove – Zentrygon costaricensis
Road to PN Volcán Poás
26 Jan 2019
97
White-winged Dove – Zenaida asiatica
La Garita–Represa Río Poás
01 Jan 2019
98
Eared Dove – Zenaida auriculata
Hotel Colonial, Iguacu
15 Jan 2019
99
Mourning Dove – Zenaida macroura
Durand-Eastman Park
01 Jan 2019
100
New Zealand Pigeon – Hemiphaga novaeseelandiae
Upper Hutt
06 Jan 2019
101
Australian Bustard – Ardeotis australis
Western Australia
01 Jan 2019
102
Guira Cuckoo – Guira guira
Hotel Colonial, Iguacu
15 Jan 2019
103
Greater Ani – Crotophaga major
Hotel Colonial, Iguacu
15 Jan 2019
104
Smooth-billed Ani – Crotophaga ani
Catarates del Iguazu, Misiones province
15 Jan 2019
105
Groove-billed Ani – Crotophaga sulcirostris
Unnamed Road, Provincia de Puntarenas, CR (9,844, -84,596)
03 Jan 2019
106
Lesser Ground-Cuckoo – Morococcyx erythropygus
Unnamed Road, Provincia de Puntarenas, CR (9,844, -84,596)
03 Jan 2019
107
Greater Roadrunner – Geococcyx californianus
Sweetwater Wetlands
16 Jan 2019
108
Pheasant Coucal – Centropus phasianinus
Western Australia
01 Jan 2019
109
Squirrel Cuckoo – Piaya cayana
Cerro Lodge entrance road
03 Jan 2019
110
Dark-billed Cuckoo – Coccyzus melacoryphus
Iguassu Eco Hostel
16 Jan 2019
111
Channel-billed Cuckoo – Scythrops novaehollandiae
Western Australia
01 Jan 2019
112
Horsfield's Bronze-Cuckoo – Chrysococcyx basalis
Western Australia
04 Jan 2019
113
Shining Bronze-Cuckoo – Chrysococcyx lucidus
Tunnel Gully–Tane's Track
01 Jan 2019
114
Brush Cuckoo – Cacomantis variolosus
Western Australia
05 Jan 2019
115
Tawny Frogmouth – Podargus strigoides
Western Australia
06 Jan 2019
116
Lesser Nighthawk – Chordeiles acutipennis
Medio Queso wetland
14 Jan 2019
117
Common Pauraque – Nyctidromus albicollis
Medio Queso wetland
14 Jan 2019
118
White-collared Swift – Streptoprocne zonaris
san rafael road
09 Jan 2019
119
Sick's Swift – Chaetura meridionalis
Iguassu Eco Hostel
16 Jan 2019
120
Costa Rican Swift – Chaetura fumosa
Rio Rincón bridge & environs
19 Jan 2019
121
Lesser Swallow-tailed Swift – Panyptila cayennensis
PN Carara–main headquarters
03 Jan 2019
122
Band-tailed Barbthroat – Threnetes ruckeri
Saladero Ecolodge
20 Jan 2019
123
Green Hermit – Phaethornis guy
El Tapir
05 Jan 2019
124
Long-billed Hermit – Phaethornis longirostris
PN Carara–main headquarters
03 Jan 2019
125
Stripe-throated Hermit – Phaethornis striigularis
PN Carara–main headquarters
03 Jan 2019
126
Lesser Violetear – Colibri cyanotus
Road to PN Volcán Poás
09 Jan 2019
127
Purple-crowned Fairy – Heliothryx barroti
Saladero Lodge
21 Jan 2019
128
Green-breasted Mango – Anthracothorax prevostii
Cerro Lodge entrance road
03 Jan 2019
129
Green Thorntail – Discosura conversii
El Tapir
05 Jan 2019
130
Black-crested Coquette – Lophornis helenae
Mi Cafecito restaurant and farm
10 Jan 2019
131
Green-crowned Brilliant – Heliodoxa jacula
Road to PN Volcán Poás
09 Jan 2019
132
Rivoli's Hummingbird – Eugenes fulgens
Madera Canyon–Santa Rita Lodge
10 Jan 2019
133
Talamanca Hummingbird – Eugenes spectabilis
Road to PN Volcán Poás
09 Jan 2019
134
Plain-capped Starthroat – Heliomaster constantii
Villa San Ignacio, Alajuela
12 Jan 2019
135
Fiery-throated Hummingbird – Panterpe insignis
Road to PN Volcán Poás
09 Jan 2019
136
Blue-throated Hummingbird – Lampornis clemenciae
Madera Canyon–Santa Rita Lodge
10 Jan 2019
137
Purple-throated Mountain-gem – Lampornis calolaemus
Road to PN Volcán Poás
09 Jan 2019
138
Magenta-throated Woodstar – Calliphlox bryantae
Road to PN Volcán Poás
09 Jan 2019
139
Ruby-throated Hummingbird – Archilochus colubris
San Joaquin coffee
02 Jan 2019
140
Anna's Hummingbird – Calypte anna
Sweetwater Wetlands
16 Jan 2019
141
Volcano Hummingbird – Selasphorus flammula
Road to PN Volcán Poás
09 Jan 2019
142
Violet-headed Hummingbird – Klais guimeti
El Tapir
05 Jan 2019
143
Scaly-breasted Hummingbird – Phaeochroa cuvierii
Unnamed Road, Provincia de Puntarenas, CR (9,844, -84,596)
03 Jan 2019
144
Violet Sabrewing – Campylopterus hemileucurus
Road to PN Volcán Poás
09 Jan 2019
145
Swallow-tailed Hummingbird – Eupetomena macroura
Parque do Ibirapuera
17 Jan 2019
146
Bronze-tailed Plumeleteer – Chalybura urochrysia
El Tapir
05 Jan 2019
147
Crowned Woodnymph – Thalurania colombica
El Tapir
05 Jan 2019
148
Black-bellied Hummingbird – Eupherusa nigriventris
san rafael road
09 Jan 2019
149
Coppery-headed Emerald – Elvira cupreiceps
san rafael road
09 Jan 2019
150
Snowcap – Microchera albocoronata
El Tapir
05 Jan 2019
151
Charming Hummingbird – Amazilia decora
PN Carara–main headquarters
03 Jan 2019
152
Steely-vented Hummingbird – Amazilia saucerottei
Unnamed Road, Provincia de Puntarenas, CR (9,844, -84,596)
03 Jan 2019
153
Rufous-tailed Hummingbird – Amazilia tzacatl
PN Carara–main headquarters
03 Jan 2019
154
Cinnamon Hummingbird – Amazilia rutila
Unnamed Road, Provincia de Puntarenas, CR (9,844, -84,596)
03 Jan 2019
155
Blue-throated Goldentail – Hylocharis eliciae
PN Carara–main headquarters
03 Jan 2019
156
King Rail – Rallus elegans
"Viera" Ritch Grissom Memorial Wetlands
15 Jan 2019
157
Virginia Rail – Rallus limicola
Sweetwater Wetlands
23 Jan 2019
158
Russet-naped Wood-Rail – Aramides albiventris
Refugio mixto Caño Negro
15 Jan 2019
159
Gray-cowled Wood-Rail – Aramides cajaneus
Saladero Ecolodge
20 Jan 2019
160
Slaty-breasted Wood-Rail – Aramides saracura
Iguassu Eco Hostel
16 Jan 2019
161
Sora – Porzana carolina
Medio Queso wetland
14 Jan 2019
162
Eurasian Moorhen – Gallinula chloropus
Mote Park
01 Jan 2019
163
Common Gallinule – Gallinula galeata
Savannah NWR–Laurel Hill Wildlife Dr
13 Jan 2019
164
Eurasian Coot – Fulica atra
Western Australia
01 Jan 2019
165
American Coot – Fulica americana
Ridgefield NWR–River 'S' Unit
01 Jan 2019
166
Purple Gallinule – Porphyrio martinica
Cerro Lodge entrance road
03 Jan 2019
167
Australasian Swamphen – Porphyrio melanotus
Western Australia
19 Jan 2019
168
Gray-headed Swamphen – Porphyrio poliocephalus
Plantation Preserve
19 Jan 2019
169
Baillon's Crake – Zapornia pusilla
Western Australia
19 Jan 2019
170
Yellow-breasted Crake – Hapalocrex flaviventer
Medio Queso wetland
14 Jan 2019
171
White-throated Crake – Laterallus albigularis
above Socorro
10 Jan 2019
172
Sungrebe – Heliornis fulica
Refugio mixto Caño Negro
15 Jan 2019
173
Limpkin – Aramus guarauna
Avenida 1, Los Chiles, Provincia de Alajuela, CR (11,03, -84,718)
14 Jan 2019
174
Sandhill Crane – Antigone canadensis
Ridgefield NWR–River 'S' Unit
01 Jan 2019
175
Brolga – Antigone rubicunda
Western Australia
01 Jan 2019
176
Pied Stilt – Himantopus leucocephalus
Western Australia
01 Jan 2019
177
Black-necked Stilt – Himantopus mexicanus
Embalse San Miguel, Turrúcares
01 Jan 2019
178
Pied Avocet – Recurvirostra avosetta
Oare Marshes LNR
20 Jan 2019
179
American Avocet – Recurvirostra americana
Merritt Island NWR–Black Point Wildlife Drive
15 Jan 2019
180
Pied Oystercatcher – Haematopus longirostris
Western Australia
01 Jan 2019
181
Sooty Oystercatcher – Haematopus fuliginosus
Western Australia
01 Jan 2019
182
Black-bellied Plover – Pluvialis squatarola
Western Australia
01 Jan 2019
183
Pacific Golden-Plover – Pluvialis fulva
Western Australia
01 Jan 2019
184
Northern Lapwing – Vanellus vanellus
Oare Marshes LNR
20 Jan 2019
185
Masked Lapwing – Vanellus miles
Western Australia
01 Jan 2019
186
Southern Lapwing – Vanellus chilensis
Embalse San Miguel, Turrúcares
01 Jan 2019
187
Lesser Sand-Plover – Charadrius mongolus
Western Australia
06 Jan 2019
188
Greater Sand-Plover – Charadrius leschenaultii
Western Australia
01 Jan 2019
189
Red-capped Plover – Charadrius ruficapillus
Western Australia
01 Jan 2019
190
Killdeer – Charadrius vociferus
Merritt Island NWR–Black Point Wildlife Drive
15 Jan 2019
191
Oriental Plover – Charadrius veredus
Western Australia
13 Jan 2019
192
Red-kneed Dotterel – Erythrogonys cinctus
Western Australia
01 Jan 2019
193
Black-fronted Dotterel – Elseyornis melanops
Western Australia
01 Jan 2019
194
Comb-crested Jacana – Irediparra gallinacea
Western Australia
05 Jan 2019
195
Northern Jacana – Jacana spinosa
Embalse San Miguel, Turrúcares
01 Jan 2019
196
Wattled Jacana – Jacana jacana
Iguassu Eco Hostel
16 Jan 2019
197
Whimbrel – Numenius phaeopus
Western Australia
01 Jan 2019
198
Little Curlew – Numenius minutus
Western Australia
01 Jan 2019
199
Far Eastern Curlew – Numenius madagascariensis
Western Australia
01 Jan 2019
200
Bar-tailed Godwit – Limosa lapponica
Western Australia
01 Jan 2019
201
Black-tailed Godwit – Limosa limosa
Oare Marshes LNR
20 Jan 2019
202
Ruddy Turnstone – Arenaria interpres
Western Australia
01 Jan 2019
203
Great Knot – Calidris tenuirostris
Western Australia
01 Jan 2019
204
Red Knot – Calidris canutus
Shinnecock Inlet
03 Jan 2019
205
Broad-billed Sandpiper – Calidris falcinellus
Western Australia
10 Jan 2019
206
Sharp-tailed Sandpiper – Calidris acuminata
Western Australia
01 Jan 2019
207
Curlew Sandpiper – Calidris ferruginea
Western Australia
06 Jan 2019
208
Long-toed Stint – Calidris subminuta
Western Australia
05 Jan 2019
209
Red-necked Stint – Calidris ruficollis
Western Australia
01 Jan 2019
210
Sanderling – Calidris alba
Shinnecock Inlet
03 Jan 2019
211
Dunlin – Calidris alpina
Shinnecock Inlet
03 Jan 2019
212
Short-billed Dowitcher – Limnodromus griseus
Merritt Island NWR–Black Point Wildlife Drive
15 Jan 2019
213
Long-billed Dowitcher – Limnodromus scolopaceus
Dump Marsh
21 Jan 2019
214
Wilson's Snipe – Gallinago delicata
Ridgefield NWR–River 'S' Unit
01 Jan 2019
215
Terek Sandpiper – Xenus cinereus
Western Australia
01 Jan 2019
216
Common Sandpiper – Actitis hypoleucos
Western Australia
01 Jan 2019
217
Spotted Sandpiper – Actitis macularius
Embalse San Miguel, Turrúcares
01 Jan 2019
218
Gray-tailed Tattler – Tringa brevipes
Western Australia
01 Jan 2019
219
Greater Yellowlegs – Tringa melanoleuca
Embalse San Miguel, Turrúcares
01 Jan 2019
220
Common Greenshank – Tringa nebularia
Western Australia
05 Jan 2019
221
Willet – Tringa semipalmata
Flagler Beach
14 Jan 2019
222
Lesser Yellowlegs – Tringa flavipes
Refugio mixto Caño Negro
15 Jan 2019
223
Marsh Sandpiper – Tringa stagnatilis
Western Australia
01 Jan 2019
224
Wood Sandpiper – Tringa glareola
Western Australia
01 Jan 2019
225
Common Redshank – Tringa totanus
Oare Marshes LNR
20 Jan 2019
226
Australian Pratincole – Stiltia isabella
Western Australia
01 Jan 2019
227
Oriental Pratincole – Glareola maldivarum
Western Australia
01 Jan 2019
228
Thick-billed Murre – Uria lomvia
Shinnecock Inlet
03 Jan 2019
229
Razorbill – Alca torda
Shinnecock Inlet
03 Jan 2019
230
Bonaparte's Gull – Chroicocephalus philadelphia
Irondequoit Bay Outlet (Pier and Marine Park)
04 Jan 2019
231
Silver Gull – Chroicocephalus novaehollandiae
Western Australia
01 Jan 2019
232
Black-headed Gull – Chroicocephalus ridibundus
Mote Park
01 Jan 2019
233
Laughing Gull – Leucophaeus atricilla
Flagler Beach
14 Jan 2019
234
Mew Gull – Larus canus
Mote Park
01 Jan 2019
235
Ring-billed Gull – Larus delawarensis
Fort Tilden–Fishermans Parking Lot
01 Jan 2019
236
Herring Gull – Larus argentatus
Fort Tilden–Fishermans Parking Lot
01 Jan 2019
237
Yellow-legged Gull – Larus michahellis
Baranda–restoran Belorepan
08 Jan 2019
238
Iceland Gull – Larus glaucoides
Breezy Point Tip
13 Jan 2019
239
Lesser Black-backed Gull – Larus fuscus
Mote Park
01 Jan 2019
240
Glaucous Gull – Larus hyperboreus
Dune Rd., Triton Lane
04 Jan 2019
241
Great Black-backed Gull – Larus marinus
Fort Tilden–Fishermans Parking Lot
01 Jan 2019
242
Little Tern – Sternula albifrons
Western Australia
01 Jan 2019
243
Gull-billed Tern – Gelochelidon nilotica
Western Australia
01 Jan 2019
244
Caspian Tern – Hydroprogne caspia
Western Australia
06 Jan 2019
245
White-winged Tern – Chlidonias leucopterus
Western Australia
01 Jan 2019
246
Whiskered Tern – Chlidonias hybrida
Western Australia
01 Jan 2019
247
Common Tern – Sterna hirundo
Western Australia
01 Jan 2019
248
Forster's Tern – Sterna forsteri
Flagler Beach
14 Jan 2019
249
Royal Tern – Thalasseus maximus
Flagler Beach
14 Jan 2019
250
Great Crested Tern – Thalasseus bergii
Western Australia
01 Jan 2019
251
Sandwich Tern – Thalasseus sandvicensis
Flagler Beach
14 Jan 2019
252
Lesser Crested Tern – Thalasseus bengalensis
Western Australia
01 Jan 2019
253
Red-throated Loon – Gavia stellata
Shinnecock Inlet
03 Jan 2019
254
Common Loon – Gavia immer
Fort Tilden–Fishermans Parking Lot
01 Jan 2019
255
Black-necked Stork – Ephippiorhynchus asiaticus
Western Australia
01 Jan 2019
256
Jabiru – Jabiru mycteria
Refugio mixto Caño Negro
15 Jan 2019
257
Wood Stork – Mycteria americana
Cerro Lodge entrance road
03 Jan 2019
258
Lesser Frigatebird – Fregata ariel
Western Australia
09 Jan 2019
259
Magnificent Frigatebird – Fregata magnificens
PN Carara–main headquarters
03 Jan 2019
260
Brown Booby – Sula leucogaster
Western Australia
19 Jan 2019
261
Northern Gannet – Morus bassanus
Fort Tilden–Fishermans Parking Lot
01 Jan 2019
262
Anhinga – Anhinga anhinga
Savannah NWR–Laurel Hill Wildlife Dr
13 Jan 2019
263
Australasian Darter – Anhinga novaehollandiae
Western Australia
19 Jan 2019
264
Little Pied Cormorant – Microcarbo melanoleucos
Western Australia
01 Jan 2019
265
Pygmy Cormorant – Microcarbo pygmeus
Srebrno jezero nasip (Kiseljeva?ki rukavac), Veliko Gradište, Serbia
12 Jan 2019
266
Great Cormorant – Phalacrocorax carbo
Shinnecock Inlet
03 Jan 2019
267
Pied Cormorant – Phalacrocorax varius
Western Australia
01 Jan 2019
268
Neotropic Cormorant – Phalacrocorax brasilianus
La Garita–Represa Río Poás
01 Jan 2019
269
Double-crested Cormorant – Phalacrocorax auritus
Jamaica Bay Wildlife Refuge
01 Jan 2019
270
American White Pelican – Pelecanus erythrorhynchos
Merritt Island NWR–Black Point Wildlife Drive
15 Jan 2019
271
Brown Pelican – Pelecanus occidentalis
Flagler Beach
14 Jan 2019
272
Australian Pelican – Pelecanus conspicillatus
Western Australia
01 Jan 2019
273
Pinnated Bittern – Botaurus pinnatus
Medio Queso wetland
14 Jan 2019
274
Great Bittern – Botaurus stellaris
Srebrno jezero–Danube, Veliko Gradište
12 Jan 2019
275
Least Bittern – Ixobrychus exilis
Medio Queso wetland
14 Jan 2019
276
Rufescent Tiger-Heron – Tigrisoma lineatum
Iguassu Eco Hostel
16 Jan 2019
277
Bare-throated Tiger-Heron – Tigrisoma mexicanum
Medio Queso wetland
14 Jan 2019
278
Great Blue Heron – Ardea herodias
Ridgefield NWR–River 'S' Unit
01 Jan 2019
279
Gray Heron – Ardea cinerea
Baranda–restoran Belorepan
08 Jan 2019
280
Great Egret – Ardea alba
Western Australia
01 Jan 2019
281
Intermediate Egret – Ardea intermedia
Western Australia
01 Jan 2019
282
White-faced Heron – Egretta novaehollandiae
Western Australia
01 Jan 2019
283
Pacific Reef-Heron – Egretta sacra
Western Australia
01 Jan 2019
284
Snowy Egret – Egretta thula
Embalse San Miguel, Turrúcares
01 Jan 2019
285
Little Blue Heron – Egretta caerulea
Embalse San Miguel, Turrúcares
01 Jan 2019
286
Tricolored Heron – Egretta tricolor
Refugio mixto Caño Negro
15 Jan 2019
287
Reddish Egret – Egretta rufescens
Merritt Island NWR–Black Point Wildlife Drive
15 Jan 2019
288
Cattle Egret – Bubulcus ibis
Unnamed Road, Provincia de Puntarenas, CR (9,844, -84,596)
03 Jan 2019
289
Green Heron – Butorides virescens
Cerro Lodge entrance road
03 Jan 2019
290
Striated Heron – Butorides striata
Western Australia
01 Jan 2019
291
Whistling Heron – Syrigma sibilatrix
Iguassu Eco Hostel
15 Jan 2019
292
Black-crowned Night-Heron – Nycticorax nycticorax
Flushing Meadows Corona Park–Willow Lake
01 Jan 2019
293
Boat-billed Heron – Cochlearius cochlearius
Refugio mixto Caño Negro
15 Jan 2019
294
White Ibis – Eudocimus albus
PN Carara–main headquarters
03 Jan 2019
295
Glossy Ibis – Plegadis falcinellus
Western Australia
05 Jan 2019
296
Australian Ibis – Threskiornis molucca
Western Australia
01 Jan 2019
297
Straw-necked Ibis – Threskiornis spinicollis
Western Australia
01 Jan 2019
298
Royal Spoonbill – Platalea regia
Western Australia
01 Jan 2019
299
Roseate Spoonbill – Platalea ajaja
Refugio mixto Caño Negro
15 Jan 2019
300
King Vulture – Sarcoramphus papa
Rio Rincón bridge & environs
19 Jan 2019
301
Black Vulture – Coragyps atratus
La Garita–Represa Río Poás
01 Jan 2019
302
Turkey Vulture – Cathartes aura
La Garita–Represa Río Poás
01 Jan 2019
303
Lesser Yellow-headed Vulture – Cathartes burrovianus
Avenida 1, Los Chiles, Provincia de Alajuela, CR (11,03, -84,718)
14 Jan 2019
304
Osprey – Pandion haliaetus
Western Australia
01 Jan 2019
305
Black-shouldered Kite – Elanus axillaris
Western Australia
13 Jan 2019
306
White-tailed Kite – Elanus leucurus
above Socorro
10 Jan 2019
307
Hook-billed Kite – Chondrohierax uncinatus
Saladero Ecolodge
20 Jan 2019
308
Gray-headed Kite – Leptodon cayanensis
Refugio mixto Caño Negro
15 Jan 2019
309
Swallow-tailed Kite – Elanoides forficatus
Catarates del Iguazu, Misiones province
15 Jan 2019
310
Black-breasted Kite – Hamirostra melanosternon
Western Australia
19 Jan 2019
311
Greater Spotted Eagle – Clanga clanga
Labudovo Okno NR–Kli?evac, dunavski nasip prema Ramu
12 Jan 2019
312
Wedge-tailed Eagle – Aquila audax
Western Australia
19 Jan 2019
313
Snail Kite – Rostrhamus sociabilis
Medio Queso wetland
14 Jan 2019
314
Double-toothed Kite – Harpagus bidentatus
Rio Rincón bridge & environs
19 Jan 2019
315
Plumbeous Kite – Ictinia plumbea
Hotel Colonial, Iguacu
15 Jan 2019
316
Eurasian Marsh-Harrier – Circus aeruginosus
Srebrno jezero–Danube, Veliko Gradište
12 Jan 2019
317
Swamp Harrier – Circus approximans
Western Australia
05 Jan 2019
318
Spotted Harrier – Circus assimilis
Western Australia
19 Jan 2019
319
Hen Harrier – Circus cyaneus
Baranda–restoran Belorepan
08 Jan 2019
320
Northern Harrier – Circus hudsonius
Fort Tilden
01 Jan 2019
321
Brown Goshawk – Accipiter fasciatus
Western Australia
01 Jan 2019
322
Eurasian Sparrowhawk – Accipiter nisus
Baranda–restoran Belorepan
08 Jan 2019
323
Sharp-shinned Hawk – Accipiter striatus
Jamaica Bay, South Shore
01 Jan 2019
324
Cooper's Hawk – Accipiter cooperii
Fort Tilden
01 Jan 2019
325
Black Kite – Milvus migrans
Western Australia
01 Jan 2019
326
Whistling Kite – Haliastur sphenurus
Western Australia
01 Jan 2019
327
Brahminy Kite – Haliastur indus
Western Australia
01 Jan 2019
328
Bald Eagle – Haliaeetus leucocephalus
Irondequoit Bay Outlet (Pier and Marine Park)
01 Jan 2019
329
White-tailed Eagle – Haliaeetus albicilla
Beljarica–centralni forland (Kovilovo floodplain), IBA Uš?e Save u Dunav
08 Jan 2019
330
White-bellied Sea-Eagle – Haliaeetus leucogaster
Western Australia
01 Jan 2019
331
Crane Hawk – Geranospiza caerulescens
Cerro Lodge entrance road
03 Jan 2019
332
Common Black Hawk – Buteogallus anthracinus
Rio Rincón bridge & environs
19 Jan 2019
333
Barred Hawk – Morphnarchus princeps
CR-Cinchona Eucalyptus
10 Jan 2019
334
Roadside Hawk – Rupornis magnirostris
Cerro Lodge entrance road
03 Jan 2019
335
White Hawk – Pseudastur albicollis
Saladero Lodge
21 Jan 2019
336
Semiplumbeous Hawk – Leucopternis semiplumbeus
El Tapir
05 Jan 2019
337
Gray Hawk – Buteo plagiatus
Unnamed Road, Provincia de Puntarenas, CR (9,844, -84,596)
03 Jan 2019
338
Broad-winged Hawk – Buteo platypterus
Cerro Lodge entrance road
03 Jan 2019
339
Short-tailed Hawk – Buteo brachyurus
Unnamed Road, Provincia de Puntarenas, CR (9,844, -84,596)
03 Jan 2019
340
Zone-tailed Hawk – Buteo albonotatus
Villa San Ignacio, Alajuela
04 Jan 2019
341
Red-tailed Hawk – Buteo jamaicensis
Ridgefield NWR–River 'S' Unit
01 Jan 2019
342
Common Buzzard – Buteo buteo
Baranda–restoran Belorepan
08 Jan 2019
343
Barn Owl – Tyto alba
calle jocote
10 Jan 2019
344
Western Screech-Owl – Megascops kennicottii
Madera Canyon–Proctor Rd.
10 Jan 2019
345
Crested Owl – Lophostrix cristata
Saladero Ecolodge
20 Jan 2019
346
Great Horned Owl – Bubo virginianus
Kissena Park
03 Jan 2019
347
Snowy Owl – Bubo scandiacus
Fort Tilden–Fishermans Parking Lot
01 Jan 2019
348
Costa Rican Pygmy-Owl – Glaucidium costaricanum
Road to PN Volcán Poás
26 Jan 2019
349
Ferruginous Pygmy-Owl – Glaucidium brasilianum
Unnamed Road, Provincia de Puntarenas, CR (9,844, -84,596)
03 Jan 2019
350
Burrowing Owl – Athene cunicularia
Brian Piccolo Park
20 Jan 2019
351
Mottled Owl – Ciccaba virgata
Saladero Lodge
21 Jan 2019
352
Long-eared Owl – Asio otus
Opovo (town)
08 Jan 2019
353
Short-eared Owl – Asio flammeus
Black Dirt Region
03 Jan 2019
354
Northern Saw-whet Owl – Aegolius acadicus
Central Park–North End
01 Jan 2019
355
Southern Boobook – Ninox novaeseelandiae
Upper Hutt–Plateau Rd
02 Jan 2019
356
Slaty-tailed Trogon – Trogon massena
PN Carara–main headquarters
03 Jan 2019
357
Black-headed Trogon – Trogon melanocephalus
Cerro Lodge entrance road
03 Jan 2019
358
Baird's Trogon – Trogon bairdii
Saladero Ecolodge
19 Jan 2019
359
Gartered Trogon – Trogon caligatus
PN Carara–main headquarters
03 Jan 2019
360
Surucua Trogon – Trogon surrucura
Thermals Waterpark
16 Jan 2019
361
Black-throated Trogon – Trogon rufus
Saladero Ecolodge
20 Jan 2019
362
Elegant Trogon – Trogon elegans
Madera Canyon–Santa Rita Lodge
10 Jan 2019
363
Collared Trogon – Trogon collaris
Road to PN Volcán Poás
09 Jan 2019
364
Lesson's Motmot – Momotus lessonii
Villa San Ignacio, Alajuela
12 Jan 2019
365
Turquoise-browed Motmot – Eumomota superciliosa
Unnamed Road, Provincia de Puntarenas, CR (9,844, -84,596)
03 Jan 2019
366
Blue-winged Kookaburra – Dacelo leachii
Western Australia
01 Jan 2019
367
Red-backed Kingfisher – Todiramphus pyrrhopygius
Western Australia
01 Jan 2019
368
Sacred Kingfisher – Todiramphus sanctus
Western Australia
01 Jan 2019
369
Ringed Kingfisher – Megaceryle torquata
Avenida 1, Los Chiles, Provincia de Alajuela, CR (11,03, -84,718)
14 Jan 2019
370
Belted Kingfisher – Megaceryle alcyon
Flushing Meadows Corona Park–Meadow Lake
12 Jan 2019
371
Amazon Kingfisher – Chloroceryle amazona
Medio Queso wetland
14 Jan 2019
372
Green Kingfisher – Chloroceryle americana
Mi Cafecito restaurant and farm
10 Jan 2019
373
Green-and-rufous Kingfisher – Chloroceryle inda
Refugio mixto Caño Negro
15 Jan 2019
374
Rainbow Bee-eater – Merops ornatus
Western Australia
01 Jan 2019
375
Dollarbird – Eurystomus orientalis
Western Australia
01 Jan 2019
376
Pied Puffbird – Notharchus tectus
Refugio mixto Caño Negro
15 Jan 2019
377
White-whiskered Puffbird – Malacoptila panamensis
PN Carara–main headquarters
03 Jan 2019
378
Rufous-tailed Jacamar – Galbula ruficauda
PN Carara–main headquarters
03 Jan 2019
379
Red-headed Barbet – Eubucco bourcierii
Cinchona–Mirador La Cascada
10 Jan 2019
380
Prong-billed Barbet – Semnornis frantzii
Road to PN Volcán Poás
09 Jan 2019
381
Northern Emerald-Toucanet – Aulacorhynchus prasinus
Cinchona–Mirador La Cascada
10 Jan 2019
382
Collared Aracari – Pteroglossus torquatus
Corredor Noratlántico, Heredia, CR (10,446, -84,124)
14 Jan 2019
383
Fiery-billed Aracari – Pteroglossus frantzii
Saladero Ecolodge
19 Jan 2019
384
Chestnut-eared Aracari – Pteroglossus castanotis
Catarates del Iguazu, Misiones province
15 Jan 2019
385
Toco Toucan – Ramphastos toco
Thermals Waterpark
16 Jan 2019
386
Yellow-throated Toucan – Ramphastos ambiguus
El Tapir
05 Jan 2019
387
Keel-billed Toucan – Ramphastos sulfuratus
Mi Cafecito restaurant and farm
10 Jan 2019
388
Red-breasted Toucan – Ramphastos dicolorus
Iguassu Eco Hostel
15 Jan 2019
389
Ochre-collared Piculet – Picumnus temminckii
Iguassu Eco Hostel
16 Jan 2019
390
Olivaceous Piculet – Picumnus olivaceus
Saladero Ecolodge
19 Jan 2019
391
Yellow-bellied Sapsucker – Sphyrapicus varius
Central Park
06 Jan 2019
392
Red-naped Sapsucker – Sphyrapicus nuchalis
Agua Caliente Park
24 Jan 2019
393
Red-headed Woodpecker – Melanerpes erythrocephalus
Durand-Eastman Park–Horseshoe Rd.
12 Jan 2019
394
Acorn Woodpecker – Melanerpes formicivorus
Road to PN Volcán Poás
09 Jan 2019
395
Golden-naped Woodpecker – Melanerpes chrysauchen
Saladero Ecolodge
19 Jan 2019
396
Black-cheeked Woodpecker – Melanerpes pucherani
Refugio mixto Caño Negro
15 Jan 2019
397
Red-crowned Woodpecker – Melanerpes rubricapillus
Rio Rincón bridge & environs
19 Jan 2019
398
Gila Woodpecker – Melanerpes uropygialis
Lakeside Park
12 Jan 2019
399
Hoffmann's Woodpecker – Melanerpes hoffmannii
Embalse San Miguel, Turrúcares
01 Jan 2019
400
Red-bellied Woodpecker – Melanerpes carolinus
Durand-Eastman Park
01 Jan 2019
401
Great Spotted Woodpecker – Dendrocopos major
Opovo (town)
08 Jan 2019
402
Downy Woodpecker – Dryobates pubescens
Durand-Eastman Park
01 Jan 2019
403
Ladder-backed Woodpecker – Dryobates scalaris
Canoa Ranch Conservation Park
10 Jan 2019
404
Hairy Woodpecker – Dryobates villosus
Central Park–North End
01 Jan 2019
405
Arizona Woodpecker – Dryobates arizonae
Madera Canyon–Santa Rita Lodge
10 Jan 2019
406
Pale-billed Woodpecker – Campephilus guatemalensis
Unnamed Road, Provincia de Puntarenas, CR (9,844, -84,596)
03 Jan 2019
407
Lineated Woodpecker – Dryocopus lineatus
PN Carara–main headquarters
03 Jan 2019
408
Pileated Woodpecker – Dryocopus pileatus
Durand-Eastman Park–Zoo Rd.
04 Jan 2019
409
Rufous-winged Woodpecker – Piculus simplex
El Tapir
05 Jan 2019
410
Golden-olive Woodpecker – Colaptes rubiginosus
old angel factory area
26 Jan 2019
411
Northern Flicker – Colaptes auratus
Fort Tilden–Fishermans Parking Lot
01 Jan 2019
412
Collared Forest-Falcon – Micrastur semitorquatus
Saladero Ecolodge
19 Jan 2019
413
Crested Caracara – Caracara cheriway
bobolink site
01 Jan 2019
414
Southern Caracara – Caracara plancus
Parque do Ibirapuera
17 Jan 2019
415
Yellow-headed Caracara – Milvago chimachima
bobolink site
01 Jan 2019
416
Laughing Falcon – Herpetotheres cachinnans
Corredor Noratlántico, Heredia, CR (10,446, -84,124)
14 Jan 2019
417
Eurasian Kestrel – Falco tinnunculus
Pan?eva?ki Rit–Zrenjaninski put
08 Jan 2019
418
Australian Kestrel – Falco cenchroides
Western Australia
01 Jan 2019
419
American Kestrel – Falco sparverius
Ridgefield NWR–River 'S' Unit
01 Jan 2019
420
Merlin – Falco columbarius
Durand-Eastman Park
01 Jan 2019
421
Australian Hobby – Falco longipennis
Western Australia
01 Jan 2019
422
Brown Falcon – Falco berigora
Western Australia
01 Jan 2019
423
Bat Falcon – Falco rufigularis
Unnamed Road, Provincia de Puntarenas, CR (9,844, -84,596)
03 Jan 2019
424
Peregrine Falcon – Falco peregrinus
Western Australia
01 Jan 2019
425
Red-tailed Black-Cockatoo – Calyptorhynchus banksii
Western Australia
01 Jan 2019
426
Galah – Eolophus roseicapilla
Western Australia
01 Jan 2019
427
Little Corella – Cacatua sanguinea
Western Australia
01 Jan 2019
428
Red-winged Parrot – Aprosmictus erythropterus
Western Australia
01 Jan 2019
429
Eastern Rosella – Platycercus eximius
Tunnel Gully–Tane's Track
01 Jan 2019
430
Varied Lorikeet – Psitteuteles versicolor
Western Australia
24 Jan 2019
431
Rainbow Lorikeet – Trichoglossus haematodus
Western Australia
01 Jan 2019
432
Monk Parakeet – Myiopsitta monachus
Brian Piccolo Park
20 Jan 2019
433
Plain Parakeet – Brotogeris tirica
Parque do Ibirapuera
17 Jan 2019
434
Yellow-chevroned Parakeet – Brotogeris chiriri
Hotel Colonial, Iguacu
16 Jan 2019
435
Orange-chinned Parakeet – Brotogeris jugularis
San Joaquin coffee
02 Jan 2019
436
Brown-hooded Parrot – Pyrilia haematotis
Saladero Ecolodge
20 Jan 2019
437
Scaly-headed Parrot – Pionus maximiliani
Hotel Colonial, Iguacu
15 Jan 2019
438
White-crowned Parrot – Pionus senilis
Unnamed Road, Provincia de Puntarenas, CR (9,844, -84,596)
03 Jan 2019
439
Red-lored Parrot – Amazona autumnalis
Unnamed Road, Provincia de Puntarenas, CR (9,844, -84,596)
03 Jan 2019
440
Yellow-naped Parrot – Amazona auropalliata
Unnamed Road, Provincia de Puntarenas, CR (9,844, -84,596)
03 Jan 2019
441
White-fronted Parrot – Amazona albifrons
calle jocote
11 Jan 2019
442
Mealy Parrot – Amazona farinosa
El Tapir
05 Jan 2019
443
Blue-winged Parrotlet – Forpus xanthopterygius
Iguassu Eco Hostel
15 Jan 2019
444
Olive-throated Parakeet – Eupsittula nana
Medio Queso wetland
14 Jan 2019
445
Orange-fronted Parakeet – Eupsittula canicularis
Unnamed Road, Provincia de Puntarenas, CR (9,844, -84,596)
03 Jan 2019
446
Nanday Parakeet – Aratinga nenday
Dania Beach US-FL (26.0529,-80.1321)
23 Jan 2019
447
Great Green Macaw – Ara ambiguus
Mi Cafecito restaurant and farm
10 Jan 2019
448
Scarlet Macaw – Ara macao
Unnamed Road, Provincia de Puntarenas, CR (9,844, -84,596)
03 Jan 2019
449
Crimson-fronted Parakeet – Psittacara finschi
La Garita–Represa Río Poás
01 Jan 2019
450
White-eyed Parakeet – Psittacara leucophthalmus
Iguassu Eco Hostel
16 Jan 2019
451
Barred Antshrike – Thamnophilus doliatus
Villa San Ignacio, Alajuela
04 Jan 2019
452
Black-hooded Antshrike – Thamnophilus bridgesi
PN Carara–main headquarters
03 Jan 2019
453
Streak-crowned Antvireo – Dysithamnus striaticeps
El Tapir
05 Jan 2019
454
Checker-throated Antwren – Epinecrophylla fulviventris
El Tapir
05 Jan 2019
455
White-flanked Antwren – Myrmotherula axillaris
El Tapir
05 Jan 2019
456
Dot-winged Antwren – Microrhopias quixensis
PN Carara–main headquarters
03 Jan 2019
457
Dusky Antbird – Cercomacroides tyrannina
PN Carara–main headquarters
03 Jan 2019
458
Chestnut-backed Antbird – Poliocrania exsul
PN Carara–main headquarters
03 Jan 2019
459
Spotted Antbird – Hylophylax naevioides
El Tapir
05 Jan 2019
460
Streak-chested Antpitta – Hylopezus perspicillatus
PN Carara–main headquarters
03 Jan 2019
461
Silvery-fronted Tapaculo – Scytalopus argentifrons
san rafael road
09 Jan 2019
462
Black-faced Antthrush – Formicarius analis
Saladero Ecolodge
19 Jan 2019
463
Olivaceous Woodcreeper – Sittasomus griseicapillus
above Socorro
10 Jan 2019
464
Long-tailed Woodcreeper – Deconychura longicauda
Saladero Ecolodge
19 Jan 2019
465
Tawny-winged Woodcreeper – Dendrocincla anabatina
Saladero Ecolodge
20 Jan 2019
466
Wedge-billed Woodcreeper – Glyphorynchus spirurus
El Tapir
05 Jan 2019
467
Cocoa Woodcreeper – Xiphorhynchus susurrans
PN Carara–main headquarters
03 Jan 2019
468
Black-striped Woodcreeper – Xiphorhynchus lachrymosus
Saladero Ecolodge
19 Jan 2019
469
Spotted Woodcreeper – Xiphorhynchus erythropygius
El Tapir
05 Jan 2019
470
Streak-headed Woodcreeper – Lepidocolaptes souleyetii
Unnamed Road, Provincia de Puntarenas, CR (9,844, -84,596)
03 Jan 2019
471
Spot-crowned Woodcreeper – Lepidocolaptes affinis
Road to PN Volcán Poás
26 Jan 2019
472
Buffy Tuftedcheek – Pseudocolaptes lawrencii
Road to PN Volcán Poás
09 Jan 2019
473
Rufous Hornero – Furnarius rufus
Hotel Colonial, Iguacu
15 Jan 2019
474
Scaly-throated Foliage-gleaner – Anabacerthia variegaticeps
above Socorro
10 Jan 2019
475
Streak-breasted Treehunter – Thripadectes rufobrunneus
Los Cartagos
26 Jan 2019
476
Striped Woodhaunter – Automolus subulatus
Saladero Lodge
21 Jan 2019
477
Spotted Barbtail – Premnoplex brunnescens
El Tapir
05 Jan 2019
478
Ruddy Treerunner – Margarornis rubiginosus
Road to PN Volcán Poás
09 Jan 2019
479
Red-faced Spinetail – Cranioleuca erythrops
san rafael road
09 Jan 2019
480
Slaty Spinetail – Synallaxis brachyura
above Socorro
10 Jan 2019
481
Yellow-bellied Tyrannulet – Ornithion semiflavum
Saladero Ecolodge
20 Jan 2019
482
Northern Beardless-Tyrannulet – Camptostoma imberbe
Villa San Ignacio, Alajuela
12 Jan 2019
483
Southern Beardless-Tyrannulet – Camptostoma obsoletum
PN Carara–main headquarters
03 Jan 2019
484
Yellow Tyrannulet – Capsiempis flaveola
Mi Cafecito restaurant and farm
10 Jan 2019
485
Greenish Elaenia – Myiopagis viridicata
Unnamed Road, Provincia de Puntarenas, CR (9,844, -84,596)
03 Jan 2019
486
Yellow-bellied Elaenia – Elaenia flavogaster
San Joaquin coffee
02 Jan 2019
487
Mountain Elaenia – Elaenia frantzii
Road to PN Volcán Poás
09 Jan 2019
488
Ochre-bellied Flycatcher – Mionectes oleagineus
PN Carara–main headquarters
03 Jan 2019
489
Mistletoe Tyrannulet – Zimmerius parvus
Road to PN Volcán Poás
09 Jan 2019
490
Scale-crested Pygmy-Tyrant – Lophotriccus pileatus
El Tapir
05 Jan 2019
491
Slate-headed Tody-Flycatcher – Poecilotriccus sylvia
PN Carara–main headquarters
03 Jan 2019
492
Common Tody-Flycatcher – Todirostrum cinereum
Unnamed Road, Provincia de Puntarenas, CR (9,844, -84,596)
03 Jan 2019
493
Eye-ringed Flatbill – Rhynchocyclus brevirostris
Saladero Ecolodge
20 Jan 2019
494
Yellow-olive Flycatcher – Tolmomyias sulphurescens
Embalse San Miguel, Turrúcares
01 Jan 2019
495
Golden-crowned Spadebill – Platyrinchus coronatus
Saladero Ecolodge
20 Jan 2019
496
Royal Flycatcher – Onychorhynchus coronatus
PN Carara–main headquarters
03 Jan 2019
497
Tufted Flycatcher – Mitrephanes phaeocercus
san rafael road
09 Jan 2019
498
Dark Pewee – Contopus lugubris
san rafael road
09 Jan 2019
499
Tropical Pewee – Contopus cinereus
Unnamed Road, Provincia de Puntarenas, CR (9,844, -84,596)
03 Jan 2019
500
Yellow-bellied Flycatcher – Empidonax flaviventris
Cerro Lodge entrance road
03 Jan 2019
501
Gray Flycatcher – Empidonax wrightii
Agua Caliente Park
24 Jan 2019
502
Yellowish Flycatcher – Empidonax flavescens
san rafael road
09 Jan 2019
503
Black-capped Flycatcher – Empidonax atriceps
Road to PN Volcán Poás
09 Jan 2019
504
Black Phoebe – Sayornis nigricans
Canoa Ranch Conservation Park
10 Jan 2019
505
Eastern Phoebe – Sayornis phoebe
Merritt Island NWR–Scrub Trail
15 Jan 2019
506
Say's Phoebe – Sayornis saya
Wallkill River NWR–Winding Waters Trail (NY)
03 Jan 2019
507
Vermilion Flycatcher – Pyrocephalus rubinus
Canoa Ranch Conservation Park
10 Jan 2019
508
Masked Water-Tyrant – Fluvicola nengeta
Parque do Ibirapuera
17 Jan 2019
509
Cattle Tyrant – Machetornis rixosa
Hotel Colonial, Iguacu
15 Jan 2019
510
Bright-rumped Attila – Attila spadiceus
Saladero Ecolodge
20 Jan 2019
511
Rufous Mourner – Rhytipterna holerythra
Saladero Lodge
21 Jan 2019
512
Dusky-capped Flycatcher – Myiarchus tuberculifer
PN Carara–main headquarters
03 Jan 2019
513
Nutting's Flycatcher – Myiarchus nuttingi
Cerro Lodge entrance road
03 Jan 2019
514
Great Crested Flycatcher – Myiarchus crinitus
Unnamed Road, Provincia de Puntarenas, CR (9,844, -84,596)
03 Jan 2019
515
Brown-crested Flycatcher – Myiarchus tyrannulus
Unnamed Road, Provincia de Puntarenas, CR (9,844, -84,596)
03 Jan 2019
516
Great Kiskadee – Pitangus sulphuratus
Embalse San Miguel, Turrúcares
01 Jan 2019
517
Boat-billed Flycatcher – Megarynchus pitangua
Embalse San Miguel, Turrúcares
01 Jan 2019
518
Social Flycatcher – Myiozetetes similis
Embalse San Miguel, Turrúcares
01 Jan 2019
519
Gray-capped Flycatcher – Myiozetetes granadensis
PN Carara–main headquarters
03 Jan 2019
520
Streaked Flycatcher – Myiodynastes maculatus
Cerro Lodge entrance road
03 Jan 2019
521
Piratic Flycatcher – Legatus leucophaius
Saladero Ecolodge
19 Jan 2019
522
Tropical Kingbird – Tyrannus melancholicus
La Garita–Represa Río Poás
01 Jan 2019
523
Scissor-tailed Flycatcher – Tyrannus forficatus
Unnamed Road, Provincia de Puntarenas, CR (9,844, -84,596)
03 Jan 2019
524
Fork-tailed Flycatcher – Tyrannus savana
Medio Queso wetland
14 Jan 2019
525
Three-wattled Bellbird – Procnias tricarunculatus
Saladero Ecolodge
20 Jan 2019
526
Yellow-billed Cotinga – Carpodectes antoniae
Rio Rincón bridge & environs
19 Jan 2019
527
Snowy Cotinga – Carpodectes nitidus
Refugio mixto Caño Negro
15 Jan 2019
528
Long-tailed Manakin – Chiroxiphia linearis
Unnamed Road, Provincia de Puntarenas, CR (9,844, -84,596)
03 Jan 2019
529
White-ruffed Manakin – Corapipo altera
Mi Cafecito restaurant and farm
10 Jan 2019
530
Blue-crowned Manakin – Lepidothrix coronata
Saladero Ecolodge
20 Jan 2019
531
White-collared Manakin – Manacus candei
Mi Cafecito restaurant and farm
10 Jan 2019
532
Red-capped Manakin – Ceratopipra mentalis
Saladero Ecolodge
20 Jan 2019
533
Black-tailed Tityra – Tityra cayana
Iguassu Eco Hostel
15 Jan 2019
534
Black-crowned Tityra – Tityra inquisitor
Hotel Colonial, Iguacu
15 Jan 2019
535
Masked Tityra – Tityra semifasciata
Mi Cafecito restaurant and farm
10 Jan 2019
536
Barred Becard – Pachyramphus versicolor
Los Cartagos
26 Jan 2019
537
Rose-throated Becard – Pachyramphus aglaiae
Embalse San Miguel, Turrúcares
01 Jan 2019
538
Great Bowerbird – Chlamydera nuchalis
Western Australia
01 Jan 2019
539
Purple-backed Fairywren – Malurus assimilis
Western Australia
05 Jan 2019
540
Red-backed Fairywren – Malurus melanocephalus
Western Australia
01 Jan 2019
541
Tui – Prosthemadera novaeseelandiae
Upper Hutt–Plateau Rd
01 Jan 2019
542
White-gaped Honeyeater – Stomiopera unicolor
Western Australia
01 Jan 2019
543
Singing Honeyeater – Gavicalis virescens
Western Australia
01 Jan 2019
544
Yellow-tinted Honeyeater – Ptilotula flavescens
Western Australia
05 Jan 2019
545
Rufous-throated Honeyeater – Conopophila rufogularis
Western Australia
01 Jan 2019
546
Red-headed Myzomela – Myzomela erythrocephala
Western Australia
01 Jan 2019
547
Brown Honeyeater – Lichmera indistincta
Western Australia
01 Jan 2019
548
Little Friarbird – Philemon citreogularis
Western Australia
01 Jan 2019
549
Striated Pardalote – Pardalotus striatus
Western Australia
05 Jan 2019
550
White-throated Gerygone – Gerygone olivacea
Western Australia
01 Jan 2019
551
Dusky Gerygone – Gerygone tenebrosa
Western Australia
01 Jan 2019
552
Gray Gerygone – Gerygone igata
Tunnel Gully–Tane's Track
01 Jan 2019
553
Gray-crowned Babbler – Pomatostomus temporalis
Western Australia
01 Jan 2019
554
White-breasted Woodswallow – Artamus leucorynchus
Western Australia
01 Jan 2019
555
Black-faced Woodswallow – Artamus cinereus
Western Australia
01 Jan 2019
556
Little Woodswallow – Artamus minor
Western Australia
05 Jan 2019
557
Pied Butcherbird – Cracticus nigrogularis
Western Australia
01 Jan 2019
558
Australian Magpie – Gymnorhina tibicen
Western Australia
06 Jan 2019
559
Black-faced Cuckooshrike – Coracina novaehollandiae
Western Australia
01 Jan 2019
560
White-winged Triller – Lalage tricolor
Western Australia
01 Jan 2019
561
Varied Sittella – Daphoenositta chrysoptera
Western Australia
05 Jan 2019
562
Gray Shrikethrush – Colluricincla harmonica
Western Australia
05 Jan 2019
563
Black-tailed Whistler – Pachycephala melanura
Western Australia
01 Jan 2019
564
Rufous Whistler – Pachycephala rufiventris
Western Australia
01 Jan 2019
565
Loggerhead Shrike – Lanius ludovicianus
4679 US Highway 17, Richmond Hill US-GA (31.9234,-81.3362)
14 Jan 2019
566
Great Gray Shrike – Lanius excubitor
Potez Kovilovo – Vizelj (farma)
08 Jan 2019
567
Rufous-browed Peppershrike – Cyclarhis gujanensis
Parque do Ibirapuera
17 Jan 2019
568
Tawny-crowned Greenlet – Tunchiornis ochraceiceps
Saladero Lodge
21 Jan 2019
569
Lesser Greenlet – Pachysylvia decurtata
Unnamed Road, Provincia de Puntarenas, CR (9,844, -84,596)
03 Jan 2019
570
White-eyed Vireo – Vireo griseus
Plantation Preserve
16 Jan 2019
571
Yellow-throated Vireo – Vireo flavifrons
Unnamed Road, Provincia de Puntarenas, CR (9,844, -84,596)
03 Jan 2019
572
Yellow-winged Vireo – Vireo carmioli
Road to PN Volcán Poás
09 Jan 2019
573
Blue-headed Vireo – Vireo solitarius
Plantation Preserve
19 Jan 2019
574
Plumbeous Vireo – Vireo plumbeus
Sweetwater Wetlands
16 Jan 2019
575
Olive-backed Oriole – Oriolus sagittatus
Western Australia
01 Jan 2019
576
Willie-wagtail – Rhipidura leucophrys
Western Australia
01 Jan 2019
577
New Zealand Fantail – Rhipidura fuliginosa
Tunnel Gully–Tane's Track
01 Jan 2019
578
Magpie-lark – Grallina cyanoleuca
Western Australia
01 Jan 2019
579
Broad-billed Flycatcher – Myiagra ruficollis
Western Australia
01 Jan 2019
580
Paperbark Flycatcher – Myiagra nana
Western Australia
01 Jan 2019
581
White-throated Magpie-Jay – Calocitta formosa
Unnamed Road, Provincia de Puntarenas, CR (9,844, -84,596)
03 Jan 2019
582
Brown Jay – Psilorhinus morio
Villa San Ignacio, Alajuela
12 Jan 2019
583
Plush-crested Jay – Cyanocorax chrysops
Catarates del Iguazu, Misiones province
15 Jan 2019
584
Steller's Jay – Cyanocitta stelleri
Tualatin River NWR
04 Jan 2019
585
Blue Jay – Cyanocitta cristata
Durand-Eastman Park
01 Jan 2019
586
California Scrub-Jay – Aphelocoma californica
Ridgefield NWR–River 'S' Unit
01 Jan 2019
587
Mexican Jay – Aphelocoma wollweberi
Madera Canyon–Madera Picnic Area
10 Jan 2019
588
Eurasian Jay – Garrulus glandarius
Mote Park
01 Jan 2019
589
Eurasian Magpie – Pica pica
Mote Park
01 Jan 2019
590
Eurasian Jackdaw – Corvus monedula
Mote Park
01 Jan 2019
591
Rook – Corvus frugilegus
Baranda–restoran Belorepan
08 Jan 2019
592
American Crow – Corvus brachyrhynchos
Jamaica Bay, South Shore
01 Jan 2019
593
Fish Crow – Corvus ossifragus
Rockaway Beach–Far Rockaway (E of Beach 32nd St.)
19 Jan 2019
594
Carrion Crow – Corvus corone
Mote Park
01 Jan 2019
595
Hooded Crow – Corvus cornix
Opovo (town)
08 Jan 2019
596
Torresian Crow – Corvus orru
Western Australia
01 Jan 2019
597
Common Raven – Corvus corax
Depot St., Downsville US-NY (42.0730,-74.9907)
03 Jan 2019
598
Jacky-winter – Microeca fascinans
Western Australia
01 Jan 2019
599
Australasian Bushlark – Mirafra javanica
Western Australia
01 Jan 2019
600
Horned Lark – Eremophila alpestris
Nations Rd. IBA–North, Avon
27 Jan 2019
601
Crested Lark – Galerida cristata
Kod skretanja za Kasidol
12 Jan 2019
602
Blue-and-white Swallow – Pygochelidon cyanoleuca
Villa San Ignacio, Alajuela
04 Jan 2019
603
Northern Rough-winged Swallow – Stelgidopteryx serripennis
Cerro Lodge entrance road
03 Jan 2019
604
Southern Rough-winged Swallow – Stelgidopteryx ruficollis
Refugio mixto Caño Negro
15 Jan 2019
605
Gray-breasted Martin – Progne chalybea
Medio Queso wetland
14 Jan 2019
606
Brown-chested Martin – Progne tapera
Thermals Waterpark
16 Jan 2019
607
Tree Swallow – Tachycineta bicolor
Fort Tilden–Fishermans Parking Lot
01 Jan 2019
608
White-winged Swallow – Tachycineta albiventer
Catarates del Iguazu, Misiones province
15 Jan 2019
609
Mangrove Swallow – Tachycineta albilinea
Cerro Lodge entrance road
03 Jan 2019
610
Barn Swallow – Hirundo rustica
Unnamed Road, Provincia de Puntarenas, CR (9,844, -84,596)
03 Jan 2019
611
Fairy Martin – Petrochelidon ariel
Western Australia
01 Jan 2019
612
Carolina Chickadee – Poecile carolinensis
Savannah NWR–Laurel Hill Wildlife Dr
13 Jan 2019
613
Black-capped Chickadee – Poecile atricapillus
Durand-Eastman Park
01 Jan 2019
614
Eurasian Blue Tit – Cyanistes caeruleus
Mote Park
01 Jan 2019
615
Bridled Titmouse – Baeolophus wollweberi
Madera Canyon–Madera Picnic Area
10 Jan 2019
616
Tufted Titmouse – Baeolophus bicolor
Central Park–North End
01 Jan 2019
617
Great Tit – Parus major
Mote Park
01 Jan 2019
618
Verdin – Auriparus flaviceps
Lakeside Park
12 Jan 2019
619
Long-tailed Tit – Aegithalos caudatus
Beljarica–centralni forland (Kovilovo floodplain), IBA Uš?e Save u Dunav
08 Jan 2019
620
Red-breasted Nuthatch – Sitta canadensis
Durand-Eastman Park–Zoo Rd.
04 Jan 2019
621
White-breasted Nuthatch – Sitta carolinensis
Durand-Eastman Park
01 Jan 2019
622
Brown-headed Nuthatch – Sitta pusilla
Julington-Durbin Preserve
14 Jan 2019
623
Brown Creeper – Certhia americana
East Fairmount Park–Lemon Hill
04 Jan 2019
624
Canyon Wren – Catherpes mexicanus
Florida Canyon–lower
10 Jan 2019
625
House Wren – Troglodytes aedon
San Joaquin coffee
02 Jan 2019
626
Ochraceous Wren – Troglodytes ochraceus
Road to PN Volcán Poás
09 Jan 2019
627
Eurasian Wren – Troglodytes troglodytes
Opovo (town)
08 Jan 2019
628
Pacific Wren – Troglodytes pacificus
Tualatin River NWR
04 Jan 2019
629
Marsh Wren – Cistothorus palustris
Sweetwater Wetlands
16 Jan 2019
630
Carolina Wren – Thryothorus ludovicianus
Fort Tilden
01 Jan 2019
631
Bewick's Wren – Thryomanes bewickii
Madera Canyon–Santa Rita Lodge
10 Jan 2019
632
Band-backed Wren – Campylorhynchus zonatus
Mi Cafecito restaurant and farm
10 Jan 2019
633
Rufous-naped Wren – Campylorhynchus rufinucha
Embalse San Miguel, Turrúcares
01 Jan 2019
634
Black-bellied Wren – Pheugopedius fasciatoventris
Saladero Ecolodge
19 Jan 2019
635
Rufous-breasted Wren – Pheugopedius rutilus
PN Carara–main headquarters
03 Jan 2019
636
Spot-breasted Wren – Pheugopedius maculipectus
Refugio mixto Caño Negro
15 Jan 2019
637
Banded Wren – Thryophilus pleurostictus
Cerro Lodge entrance road
03 Jan 2019
638
Rufous-and-white Wren – Thryophilus rufalbus
Villa San Ignacio, Alajuela
04 Jan 2019
639
Stripe-breasted Wren – Cantorchilus thoracicus
El Tapir
05 Jan 2019
640
Cabanis's Wren – Cantorchilus modestus
San Joaquin coffee
02 Jan 2019
641
Isthmian Wren – Cantorchilus elutus
Rio Rincón bridge & environs
19 Jan 2019
642
Riverside Wren – Cantorchilus semibadius
PN Carara–main headquarters
03 Jan 2019
643
Bay Wren – Cantorchilus nigricapillus
CR-Cinchona Eucalyptus
10 Jan 2019
644
White-breasted Wood-Wren – Henicorhina leucosticta
El Tapir
05 Jan 2019
645
Gray-breasted Wood-Wren – Henicorhina leucophrys
Road to PN Volcán Poás
09 Jan 2019
646
Tawny-faced Gnatwren – Microbates cinereiventris
El Tapir
05 Jan 2019
647
Long-billed Gnatwren – Ramphocaenus melanurus
PN Carara–main headquarters
03 Jan 2019
648
Blue-gray Gnatcatcher – Polioptila caerulea
Sweetwater Wetlands
16 Jan 2019
649
Black-tailed Gnatcatcher – Polioptila melanura
Sweetwater Wetlands
16 Jan 2019
650
White-lored Gnatcatcher – Polioptila albiloris
Unnamed Road, Provincia de Puntarenas, CR (9,844, -84,596)
03 Jan 2019
651
Tropical Gnatcatcher – Polioptila plumbea
Unnamed Road, Provincia de Puntarenas, CR (9,844, -84,596)
03 Jan 2019
652
Golden-crowned Kinglet – Regulus satrapa
Ridgefield NWR–River 'S' Unit
01 Jan 2019
653
Ruby-crowned Kinglet – Regulus calendula
Madera Canyon–Madera Picnic Area
10 Jan 2019
654
Goldcrest – Regulus regulus
Srebrno jezero–Danube, Veliko Gradište
12 Jan 2019
655
Brown Songlark – Megalurus cruralis
Western Australia
01 Jan 2019
656
Golden-headed Cisticola – Cisticola exilis
Western Australia
01 Jan 2019
657
Australian Yellow White-eye – Zosterops luteus
Western Australia
01 Jan 2019
658
Silver-eye – Zosterops lateralis
Upper Hutt–Plateau Rd
01 Jan 2019
659
European Robin – Erithacus rubecula
Potez Kovilovo – Beljarica
08 Jan 2019
660
Black Redstart – Phoenicurus ochruros
Tamis River, between Baranda & Centa
08 Jan 2019
661
Black-faced Solitaire – Myadestes melanops
Road to PN Volcán Poás
09 Jan 2019
662
Black-billed Nightingale-Thrush – Catharus gracilirostris
Road to PN Volcán Poás
09 Jan 2019
663
Orange-billed Nightingale-Thrush – Catharus aurantiirostris
Poasito–Freddo Fresas
26 Jan 2019
664
Slaty-backed Nightingale-Thrush – Catharus fuscater
Cinchona–Mirador La Cascada
24 Jan 2019
665
Ruddy-capped Nightingale-Thrush – Catharus frantzii
Road to PN Volcán Poás
09 Jan 2019
666
Hermit Thrush – Catharus guttatus
Madera Canyon–Madera Picnic Area
10 Jan 2019
667
Wood Thrush – Hylocichla mustelina
Cinchona–Mirador La Cascada
24 Jan 2019
668
Song Thrush – Turdus philomelos
Upper Hutt–Plateau Rd
02 Jan 2019
669
Mountain Thrush – Turdus plebejus
Road to PN Volcán Poás
09 Jan 2019
670
Eurasian Blackbird – Turdus merula
Upper Hutt–Plateau Rd
01 Jan 2019
671
Pale-breasted Thrush – Turdus leucomelas
Hotel Colonial, Iguacu
15 Jan 2019
672
White-throated Thrush – Turdus assimilis
Madera Canyon–Madera Picnic Area
10 Jan 2019
673
Rufous-bellied Thrush – Turdus rufiventris
Parque do Ibirapuera
17 Jan 2019
674
Clay-colored Thrush – Turdus grayi
Embalse San Miguel, Turrúcares
01 Jan 2019
675
Sooty Thrush – Turdus nigrescens
Road to PN Volcán Poás
09 Jan 2019
676
American Robin – Turdus migratorius
Durand-Eastman Park
01 Jan 2019
677
Fieldfare – Turdus pilaris
Station Row
20 Jan 2019
678
Gray Catbird – Dumetella carolinensis
Savannah NWR–Laurel Hill Wildlife Dr
13 Jan 2019
679
Curve-billed Thrasher – Toxostoma curvirostre
Sweetwater Wetlands
16 Jan 2019
680
Crissal Thrasher – Toxostoma crissale
Florida Canyon–lower
10 Jan 2019
681
Chalk-browed Mockingbird – Mimus saturninus
Hotel Colonial, Iguacu
15 Jan 2019
682
Northern Mockingbird – Mimus polyglottos
King's Bend Park
01 Jan 2019
683
European Starling – Sturnus vulgaris
Fort Tilden
01 Jan 2019
684
Mistletoebird – Dicaeum hirundinaceum
Western Australia
01 Jan 2019
685
Dunnock – Prunella modularis
Little Senacre
27 Jan 2019
686
White Wagtail – Motacilla alba
Labudovo Okno NR–Kli?evac, dunavski nasip prema Ramu
12 Jan 2019
687
Australasian Pipit – Anthus novaeseelandiae
Western Australia
01 Jan 2019
688
American Pipit – Anthus rubescens
Sweetwater Wetlands
23 Jan 2019
689
Cedar Waxwing – Bombycilla cedrorum
Durand-Eastman Park–Zoo Rd.
04 Jan 2019
690
Black-and-yellow Silky-flycatcher – Phainoptila melanoxantha
Road to PN Volcán Poás
09 Jan 2019
691
Long-tailed Silky-flycatcher – Ptiliogonys caudatus
Road to PN Volcán Poás
09 Jan 2019
692
Phainopepla – Phainopepla nitens
Sweetwater Wetlands
23 Jan 2019
693
Common Chaffinch – Fringilla coelebs
Upper Hutt–Plateau Rd
02 Jan 2019
694
Brambling – Fringilla montifringilla
Srebrno jezero–Danube, Veliko Gradište
12 Jan 2019
695
Golden-browed Chlorophonia – Chlorophonia callophrys
Road to PN Volcán Poás
09 Jan 2019
696
Scrub Euphonia – Euphonia affinis
La Garita–Represa Río Poás
01 Jan 2019
697
Yellow-crowned Euphonia – Euphonia luteicapilla
Cerro Lodge entrance road
03 Jan 2019
698
Thick-billed Euphonia – Euphonia laniirostris
Rio Rincón bridge & environs
19 Jan 2019
699
Yellow-throated Euphonia – Euphonia hirundinacea
La Garita–Represa Río Poás
01 Jan 2019
700
Elegant Euphonia – Euphonia elegantissima
above Socorro
10 Jan 2019
701
Spot-crowned Euphonia – Euphonia imitans
Rio Rincón bridge & environs
19 Jan 2019
702
Olive-backed Euphonia – Euphonia gouldi
El Tapir
05 Jan 2019
703
Tawny-capped Euphonia – Euphonia anneae
El Tapir
05 Jan 2019
704
Evening Grosbeak – Coccothraustes vespertinus
Rayano Feeders
03 Jan 2019
705
Eurasian Bullfinch – Pyrrhula pyrrhula
Beljarica–centralni forland (Kovilovo floodplain), IBA Uš?e Save u Dunav
08 Jan 2019
706
House Finch – Haemorhous mexicanus
Fort Tilden–Fishermans Parking Lot
01 Jan 2019
707
Purple Finch – Haemorhous purpureus
Depot St., Downsville US-NY (42.0730,-74.9907)
03 Jan 2019
708
Eurasian Linnet – Linaria cannabina
Put od Kli?evca do vikend-naselja, uzvodni kraj
12 Jan 2019
709
European Goldfinch – Carduelis carduelis
Potez Kovilovo – Beljarica
08 Jan 2019
710
Pine Siskin – Spinus pinus
Madera Canyon–Santa Rita Lodge
10 Jan 2019
711
Lesser Goldfinch – Spinus psaltria
Madera Canyon–Santa Rita Lodge
10 Jan 2019
712
American Goldfinch – Spinus tristis
Durand-Eastman Park
01 Jan 2019
713
Lapland Longspur – Calcarius lapponicus
Nations Rd. IBA–North, Avon
27 Jan 2019
714
Snow Bunting – Plectrophenax nivalis
Nations Rd. IBA–North, Avon
27 Jan 2019
715
Yellowhammer – Emberiza citrinella
Beljarica–centralni forland (Kovilovo floodplain), IBA Uš?e Save u Dunav
08 Jan 2019
716
Reed Bunting – Emberiza schoeniclus
Beljarica–centralni forland (Kovilovo floodplain), IBA Uš?e Save u Dunav
08 Jan 2019
717
Sooty-capped Chlorospingus – Chlorospingus pileatus
Road to PN Volcán Poás
09 Jan 2019
718
Common Chlorospingus – Chlorospingus flavopectus
Road to PN Volcán Poás
09 Jan 2019
719
Rufous-winged Sparrow – Peucaea carpalis
Canoa Ranch Conservation Park
10 Jan 2019
720
Stripe-headed Sparrow – Peucaea ruficauda
Unnamed Road, Provincia de Puntarenas, CR (9,844, -84,596)
03 Jan 2019
721
Cassin's Sparrow – Peucaea cassinii
Canoa Ranch Conservation Park
10 Jan 2019
722
Olive Sparrow – Arremonops rufivirgatus
Unnamed Road, Provincia de Puntarenas, CR (9,844, -84,596)
03 Jan 2019
723
Black-striped Sparrow – Arremonops conirostris
Refugio mixto Caño Negro
15 Jan 2019
724
Chipping Sparrow – Spizella passerina
Depot St., Downsville US-NY (42.0730,-74.9907)
03 Jan 2019
725
Field Sparrow – Spizella pusilla
Breezy Point Tip
26 Jan 2019
726
Lark Sparrow – Chondestes grammacus
Canoa Ranch Conservation Park
10 Jan 2019
727
Orange-billed Sparrow – Arremon aurantiirostris
PN Carara–main headquarters
03 Jan 2019
728
Chestnut-capped Brushfinch – Arremon brunneinucha
Cinchona–Mirador La Cascada
24 Jan 2019
729
American Tree Sparrow – Spizelloides arborea
Depot St., Downsville US-NY (42.0730,-74.9907)
03 Jan 2019
730
Fox Sparrow – Passerella iliaca
Flushing Meadows Corona Park–Willow Lake
01 Jan 2019
731
Dark-eyed Junco – Junco hyemalis
Riverside Church
01 Jan 2019
732
Yellow-eyed Junco – Junco phaeonotus
Madera Canyon–Santa Rita Lodge
10 Jan 2019
733
Rufous-collared Sparrow – Zonotrichia capensis
Road to PN Volcán Poás
09 Jan 2019
734
White-crowned Sparrow – Zonotrichia leucophrys
Canoa Ranch Conservation Park
10 Jan 2019
735
Golden-crowned Sparrow – Zonotrichia atricapilla
Ridgefield NWR–River 'S' Unit
01 Jan 2019
736
White-throated Sparrow – Zonotrichia albicollis
Fort Tilden
01 Jan 2019
737
Savannah Sparrow – Passerculus sandwichensis
Savannah NWR–Laurel Hill Wildlife Dr
13 Jan 2019
738
Song Sparrow – Melospiza melodia
Fort Tilden
01 Jan 2019
739
Lincoln's Sparrow – Melospiza lincolnii
Canoa Ranch Conservation Park
10 Jan 2019
740
Swamp Sparrow – Melospiza georgiana
Flushing Meadows Corona Park–Willow Lake
01 Jan 2019
741
Large-footed Finch – Pezopetes capitalis
Road to PN Volcán Poás
09 Jan 2019
742
Abert's Towhee – Melozone aberti
Sweetwater Wetlands
16 Jan 2019
743
White-eared Ground-Sparrow – Melozone leucotis
Villa San Ignacio, Alajuela
12 Jan 2019
744
Spotted Towhee – Pipilo maculatus
Tualatin River NWR
04 Jan 2019
745
Yellow-thighed Finch – Pselliophorus tibialis
Road to PN Volcán Poás
09 Jan 2019
746
White-naped Brushfinch – Atlapetes albinucha
Cinchona–Mirador La Cascada
26 Jan 2019
747
Wrenthrush – Zeledonia coronata
Road to PN Volcán Poás
26 Jan 2019
748
Yellow-headed Blackbird – Xanthocephalus xanthocephalus
Sweetwater Wetlands
16 Jan 2019
749
Western Meadowlark – Sturnella neglecta
Canoa Ranch Conservation Park
10 Jan 2019
750
Red-breasted Meadowlark – Leistes militaris
Medio Queso wetland
14 Jan 2019
751
Montezuma Oropendola – Psarocolius montezuma
El Tapir
05 Jan 2019
752
Scarlet-rumped Cacique – Cacicus uropygialis
Refugio mixto Caño Negro
15 Jan 2019
753
Red-rumped Cacique – Cacicus haemorrhous
Hotel Colonial, Iguacu
15 Jan 2019
754
Black-cowled Oriole – Icterus prosthemelas
above Socorro
10 Jan 2019
755
Orchard Oriole – Icterus spurius
Medio Queso wetland
14 Jan 2019
756
Epaulet Oriole – Icterus cayanensis
Hotel Colonial, Iguacu
15 Jan 2019
757
Streak-backed Oriole – Icterus pustulatus
Unnamed Road, Provincia de Puntarenas, CR (9,844, -84,596)
03 Jan 2019
758
Baltimore Oriole – Icterus galbula
Unnamed Road, Provincia de Puntarenas, CR (9,844, -84,596)
03 Jan 2019
759
Red-winged Blackbird – Agelaius phoeniceus
Ridgefield NWR–River 'S' Unit
01 Jan 2019
760
Shiny Cowbird – Molothrus bonariensis
Catarates del Iguazu, Misiones province
15 Jan 2019
761
Bronzed Cowbird – Molothrus aeneus
Villa San Ignacio, Alajuela
04 Jan 2019
762
Brown-headed Cowbird – Molothrus ater
Lakeside Park
12 Jan 2019
763
Melodious Blackbird – Dives dives
Embalse San Miguel, Turrúcares
01 Jan 2019
764
Common Grackle – Quiscalus quiscula
Central Park
06 Jan 2019
765
Boat-tailed Grackle – Quiscalus major
Broad Channel
01 Jan 2019
766
Great-tailed Grackle – Quiscalus mexicanus
Embalse San Miguel, Turrúcares
01 Jan 2019
767
Nicaraguan Grackle – Quiscalus nicaraguensis
Medio Queso wetland
14 Jan 2019
768
Louisiana Waterthrush – Parkesia motacilla
san rafael road
09 Jan 2019
769
Northern Waterthrush – Parkesia noveboracensis
PN Carara–main headquarters
03 Jan 2019
770
Golden-winged Warbler – Vermivora chrysoptera
above Socorro
10 Jan 2019
771
Black-and-white Warbler – Mniotilta varia
Mi Cafecito restaurant and farm
10 Jan 2019
772
Prothonotary Warbler – Protonotaria citrea
Unnamed Road, Provincia de Puntarenas, CR (9,844, -84,596)
03 Jan 2019
773
Flame-throated Warbler – Oreothlypis gutturalis
Road to PN Volcán Poás
09 Jan 2019
774
Tennessee Warbler – Oreothlypis peregrina
Unnamed Road, Provincia de Puntarenas, CR (9,844, -84,596)
03 Jan 2019
775
Orange-crowned Warbler – Oreothlypis celata
Sweetwater Wetlands
16 Jan 2019
776
Gray-crowned Yellowthroat – Geothlypis poliocephala
above Socorro
10 Jan 2019
777
Mourning Warbler – Geothlypis philadelphia
above Socorro
10 Jan 2019
778
Olive-crowned Yellowthroat – Geothlypis semiflava
Refugio mixto Caño Negro
15 Jan 2019
779
Common Yellowthroat – Geothlypis trichas
Sweetwater Wetlands
16 Jan 2019
780
American Redstart – Setophaga ruticilla
above Socorro
10 Jan 2019
781
Northern Parula – Setophaga americana
Plantation Preserve
16 Jan 2019
782
Tropical Parula – Setophaga pitiayumi
san rafael road
09 Jan 2019
783
Magnolia Warbler – Setophaga magnolia
Plantation Preserve
19 Jan 2019
784
Blackburnian Warbler – Setophaga fusca
san rafael road
09 Jan 2019
785
Yellow Warbler – Setophaga petechia
Embalse San Miguel, Turrúcares
01 Jan 2019
786
Chestnut-sided Warbler – Setophaga pensylvanica
PN Carara–main headquarters
03 Jan 2019
787
Palm Warbler – Setophaga palmarum
Julington-Durbin Preserve
14 Jan 2019
788
Pine Warbler – Setophaga pinus
Julington-Durbin Preserve
14 Jan 2019
789
Yellow-rumped Warbler – Setophaga coronata
Fort Tilden
01 Jan 2019
790
Yellow-throated Warbler – Setophaga dominica
Plantation Preserve
16 Jan 2019
791
Prairie Warbler – Setophaga discolor
Plantation Preserve
16 Jan 2019
792
Townsend's Warbler – Setophaga townsendi
Road to PN Volcán Poás
09 Jan 2019
793
Black-throated Green Warbler – Setophaga virens
Road to PN Volcán Poás
09 Jan 2019
794
Rufous-capped Warbler – Basileuterus rufifrons
Unnamed Road, Provincia de Puntarenas, CR (9,844, -84,596)
03 Jan 2019
795
Black-cheeked Warbler – Basileuterus melanogenys
Los Cartagos
26 Jan 2019
796
Golden-crowned Warbler – Basileuterus culicivorus
Hotel Colonial, Iguacu
15 Jan 2019
797
Buff-rumped Warbler – Myiothlypis fulvicauda
Mi Cafecito restaurant and farm
10 Jan 2019
798
Wilson's Warbler – Cardellina pusilla
Road to PN Volcán Poás
09 Jan 2019
799
Painted Redstart – Myioborus pictus
Madera Canyon–Santa Rita Lodge
10 Jan 2019
800
Slate-throated Redstart – Myioborus miniatus
Road to PN Volcán Poás
09 Jan 2019
801
Collared Redstart – Myioborus torquatus
Road to PN Volcán Poás
09 Jan 2019
802
Dusky-faced Tanager – Mitrospingus cassinii
El Tapir
05 Jan 2019
803
Hepatic Tanager – Piranga flava
Madera Canyon–Santa Rita Lodge
10 Jan 2019
804
Summer Tanager – Piranga rubra
Unnamed Road, Provincia de Puntarenas, CR (9,844, -84,596)
03 Jan 2019
805
Flame-colored Tanager – Piranga bidentata
Road to PN Volcán Poás
09 Jan 2019
806
Red-crowned Ant-Tanager – Habia rubica
Villa San Ignacio, Alajuela
12 Jan 2019
807
Red-throated Ant-Tanager – Habia fuscicauda
Refugio mixto Caño Negro
15 Jan 2019
808
Carmiol's Tanager – Chlorothraupis carmioli
El Tapir
05 Jan 2019
809
Black-faced Grosbeak – Caryothraustes poliogaster
El Tapir
05 Jan 2019
810
Northern Cardinal – Cardinalis cardinalis
Fort Tilden–Fishermans Parking Lot
01 Jan 2019
811
Black-thighed Grosbeak – Pheucticus tibialis
Road to PN Volcán Poás
09 Jan 2019
812
Rose-breasted Grosbeak – Pheucticus ludovicianus
Unnamed Road, Provincia de Puntarenas, CR (9,844, -84,596)
03 Jan 2019
813
Blue-black Grosbeak – Cyanoloxia cyanoides
El Tapir
05 Jan 2019
814
Painted Bunting – Passerina ciris
Unnamed Road, Provincia de Puntarenas, CR (9,844, -84,596)
03 Jan 2019
815
Dickcissel – Spiza americana
Cerro Lodge entrance road
03 Jan 2019
816
Magpie Tanager – Cissopis leverianus
Iguassu Eco Hostel
16 Jan 2019
817
Hooded Tanager – Nemosia pileata
Thermals Waterpark
16 Jan 2019
818
Black-goggled Tanager – Trichothraupis melanops
Iguassu Eco Hostel
16 Jan 2019
819
Gray-headed Tanager – Eucometis penicillata
Saladero Ecolodge
20 Jan 2019
820
White-shouldered Tanager – Tachyphonus luctuosus
El Tapir
05 Jan 2019
821
Tawny-crested Tanager – Tachyphonus delatrii
El Tapir
05 Jan 2019
822
Crimson-collared Tanager – Ramphocelus sanguinolentus
CR-Cinchona Eucalyptus
10 Jan 2019
823
Scarlet-rumped Tanager – Ramphocelus passerinii
El Tapir
05 Jan 2019
824
Blue-gray Tanager – Thraupis episcopus
Embalse San Miguel, Turrúcares
01 Jan 2019
825
Sayaca Tanager – Thraupis sayaca
Parque do Ibirapuera
17 Jan 2019
826
Palm Tanager – Thraupis palmarum
Cinchona–Mirador La Cascada
10 Jan 2019
827
Speckled Tanager – Ixothraupis guttata
El Tapir
05 Jan 2019
828
Golden-hooded Tanager – Tangara larvata
CR-Cinchona Eucalyptus
10 Jan 2019
829
Spangle-cheeked Tanager – Tangara dowii
san rafael road
09 Jan 2019
830
Bay-headed Tanager – Tangara gyrola
CR-Cinchona Eucalyptus
10 Jan 2019
831
Emerald Tanager – Tangara florida
El Tapir
05 Jan 2019
832
Silver-throated Tanager – Tangara icterocephala
El Tapir
05 Jan 2019
833
Swallow Tanager – Tersina viridis
Catarates del Iguazu, Misiones province
15 Jan 2019
834
Scarlet-thighed Dacnis – Dacnis venusta
CR-Cinchona Eucalyptus
10 Jan 2019
835
Blue Dacnis – Dacnis cayana
Thermals Waterpark
16 Jan 2019
836
Shining Honeycreeper – Cyanerpes lucidus
Saladero Lodge
21 Jan 2019
837
Red-legged Honeycreeper – Cyanerpes cyaneus
PN Carara–main headquarters
03 Jan 2019
838
Green Honeycreeper – Chlorophanes spiza
El Tapir
05 Jan 2019
839
Black-and-yellow Tanager – Chrysothlypis chrysomelas
El Tapir
05 Jan 2019
840
Slaty Flowerpiercer – Diglossa plumbea
Road to PN Volcán Poás
09 Jan 2019
841
Saffron Finch – Sicalis flaveola
Hotel Colonial, Iguacu
15 Jan 2019
842
Blue-black Grassquit – Volatinia jacarina
Unnamed Road, Provincia de Puntarenas, CR (9,844, -84,596)
03 Jan 2019
843
Ruddy-breasted Seedeater – Sporophila minuta
Entrada Los Chiles (El Parque) hasta Caño Negro
15 Jan 2019
844
Thick-billed Seed-Finch – Sporophila funerea
Medio Queso wetland
14 Jan 2019
845
Nicaraguan Seed-Finch – Sporophila nuttingi
Entrada Los Chiles (El Parque) hasta Caño Negro
15 Jan 2019
846
Variable Seedeater – Sporophila corvina
Cerro Lodge entrance road
03 Jan 2019
847
Morelet's Seedeater – Sporophila morelleti
Avenida 1, Los Chiles, Provincia de Alajuela, CR (11,03, -84,718)
14 Jan 2019
848
Double-collared Seedeater – Sporophila caerulescens
Catarates del Iguazu, Misiones province
15 Jan 2019
849
Bananaquit – Coereba flaveola
Cinchona–Mirador La Cascada
10 Jan 2019
850
Yellow-faced Grassquit – Tiaris olivaceus
san rafael road
09 Jan 2019
851
Buff-throated Saltator – Saltator maximus
PN Carara–main headquarters
03 Jan 2019
852
Black-headed Saltator – Saltator atriceps
CR-Cinchona Eucalyptus
10 Jan 2019
853
Grayish Saltator – Saltator coerulescens
Corredor Noratlántico, Heredia, CR (10,446, -84,124)
14 Jan 2019
854
House Sparrow – Passer domesticus
Fort Tilden
01 Jan 2019
855
Eurasian Tree Sparrow – Passer montanus
Opovo (town)
08 Jan 2019
856
Zebra Finch – Taeniopygia guttata
Western Australia
05 Jan 2019
857
Double-barred Finch – Taeniopygia bichenovii
Western Australia
01 Jan 2019
858
Long-tailed Finch – Poephila acuticauda
Western Australia
01 Jan 2019
859
Scaly-breasted Munia – Lonchura punctulata
Roxanne's house: Palmetto Bay, FL
21 Jan 2019