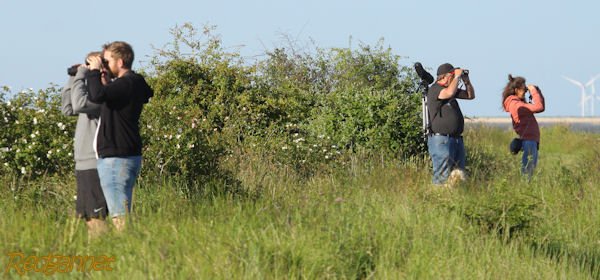 During July, 11 beats birded 12 countries (USA, UK, Ireland, Australia, Spain, New Zealand, Costa Rica, Japan, UAE, Mexico, China and Saudi Arabia) and submitted 86 checklists. They accounted for 585 species at this sluggish time of year.
The year list has moved forward to 1962 and the life list has leapt forward to 3759.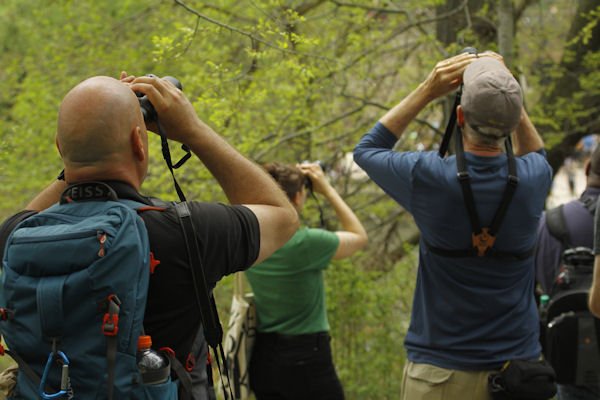 These are the numbers.
Alphabetic Taxonomic
Location
Date
1
Little Tinamou – Crypturellus soui
Cerro Lodge
13 Jul 2019
2
Black-bellied Whistling-Duck – Dendrocygna autumnalis
Gulf of Nicoya (Puntarenas/Paquera ferry)
05 Jul 2019
3
Fulvous Whistling-Duck – Dendrocygna bicolor
Lago de Cuitzeo
01 Jul 2019
4
Canada Goose – Branta canadensis
Turnbull NWR
05 Jul 2019
5
Mute Swan – Cygnus olor
Mecox Inlet
04 Jul 2019
6
Trumpeter Swan – Cygnus buccinator
Turnbull NWR
05 Jul 2019
7
Egyptian Goose – Alopochen aegyptiaca
Río Manzanares–Pte Segovia-Pte San Isidro-T3
09 Jul 2019
8
Muscovy Duck – Cairina moschata
Cerro Lodge
13 Jul 2019
9
Wood Duck – Aix sponsa
Turnbull NWR
06 Jul 2019
10
Blue-winged Teal – Spatula discors
McNary NWR–HQ
05 Jul 2019
11
Cinnamon Teal – Spatula cyanoptera
Lago de Cuitzeo
01 Jul 2019
12
Northern Shoveler – Spatula clypeata
Lago de Cuitzeo
01 Jul 2019
13
Gadwall – Mareca strepera
McNary NWR–HQ
05 Jul 2019
14
American Wigeon – Mareca americana
Camas NWR
26 Jul 2019
15
Eastern Spot-billed Duck – Anas zonorhyncha
????–????????????? (Edogawa Ward–Kasai Rinkai Park / Kasai Kaihin Park)
26 Jul 2019
16
Mallard – Anas platyrhynchos
Flushing Meadows Corona Park–Meadow Lake
03 Jul 2019
17
Mexican Duck – Anas diazi
Lago de Cuitzeo
01 Jul 2019
18
Northern Pintail – Anas acuta
Camas NWR
26 Jul 2019
19
Redhead – Aythya americana
McNary NWR–HQ
05 Jul 2019
20
Common Pochard – Aythya ferina
Desembocadura del Guadalhorce–Area General
11 Jul 2019
21
Common Eider – Somateria mollissima
Shinnecock Inlet, east
05 Jul 2019
22
Bufflehead – Bucephala albeola
Lassen Volcanic NP–Manzanita Lake
27 Jul 2019
23
Hooded Merganser – Lophodytes cucullatus
Turnbull NWR
05 Jul 2019
24
Ruddy Duck – Oxyura jamaicensis
Lago de Cuitzeo
01 Jul 2019
25
Gray-headed Chachalaca – Ortalis cinereiceps
Jaco west rice fields
14 Jul 2019
26
West Mexican Chachalaca – Ortalis poliocephala
Paso Ancho (area general)
22 Jul 2019
27
Crested Guan – Penelope purpurascens
Río Tarcoles–Boat Tour
15 Jul 2019
28
Banded Quail – Philortyx fasciatus
Paso Ancho (area general)
22 Jul 2019
29
Crested Bobwhite – Colinus cristatus
Guacalillo road
14 Jul 2019
30
California Quail – Callipepla californica
McNary NWR–HQ
05 Jul 2019
31
Ring-necked Pheasant – Phasianus colchicus
Nanhui Dongtan (????)
05 Jul 2019
32
Gray Partridge – Perdix perdix
Mud Lake WMA–East End
26 Jul 2019
33
Wild Turkey – Meleagris gallopavo
Turnbull NWR
06 Jul 2019
34
Greater Flamingo – Phoenicopterus roseus
Desembocadura del Guadalhorce–Area General
11 Jul 2019
35
Little Grebe – Tachybaptus ruficollis
Nanhui Dongtan (????)
05 Jul 2019
36
Least Grebe – Tachybaptus dominicus
Lago de Cuitzeo
01 Jul 2019
37
Pied-billed Grebe – Podilymbus podiceps
Lago de Cuitzeo
01 Jul 2019
38
Eared Grebe – Podiceps nigricollis
Antelope Island SP–Causeway
20 Jul 2019
39
Western Grebe – Aechmophorus occidentalis
American Falls Reservoir (please consider using a more precise location)
25 Jul 2019
40
Clark's Grebe – Aechmophorus clarkii
Lago de Cuitzeo
01 Jul 2019
41
Rock Pigeon – Columba livia
Flushing Meadows Corona Park–Meadow Lake
03 Jul 2019
42
Stock Dove – Columba oenas
Otham village green
12 Jul 2019
43
Common Wood-Pigeon – Columba palumbus
Río Manzanares–Pte Segovia-Pte San Isidro-T3
09 Jul 2019
44
Red-billed Pigeon – Patagioenas flavirostris
Los Cartagos
09 Jul 2019
45
Short-billed Pigeon – Patagioenas nigrirostris
PN Carara–Sendero Quebrada Bonita
14 Jul 2019
46
Oriental Turtle-Dove – Streptopelia orientalis
????–??? (Hachioji–Mount Takao)
07 Jul 2019
47
Eurasian Collared-Dove – Streptopelia decaocto
Lago de Cuitzeo
01 Jul 2019
48
Red Collared-Dove – Streptopelia tranquebarica
Nanhui Dongtan (????)
05 Jul 2019
49
Spotted Dove – Streptopelia chinensis
Nanhui Dongtan (????)
05 Jul 2019
50
Laughing Dove – Streptopelia senegalensis
Riyadh Intercontinental Hotel
01 Jul 2019
51
Inca Dove – Columbina inca
Lago de Cuitzeo
01 Jul 2019
52
Common Ground-Dove – Columbina passerina
Lago de Cuitzeo
01 Jul 2019
53
Plain-breasted Ground-Dove – Columbina minuta
Guacalillo road
14 Jul 2019
54
Ruddy Ground-Dove – Columbina talpacoti
Gulf of Nicoya (Puntarenas/Paquera ferry)
05 Jul 2019
55
Blue Ground-Dove – Claravis pretiosa
Río Tarcoles–Boat Tour
15 Jul 2019
56
White-tipped Dove – Leptotila verreauxi
Cerro Lodge
13 Jul 2019
57
Gray-chested Dove – Leptotila cassinii
PN Carara–Sendero Quebrada Bonita
14 Jul 2019
58
White-winged Dove – Zenaida asiatica
san rafael road
09 Jul 2019
59
Mourning Dove – Zenaida macroura
Mendon Ponds Park–Quaker Pond Trail
01 Jul 2019
60
Groove-billed Ani – Crotophaga sulcirostris
Cerro Lodge
13 Jul 2019
61
Lesser Coucal – Centropus bengalensis
Nanhui Dongtan (????)
05 Jul 2019
62
Squirrel Cuckoo – Piaya cayana
Cerro Lodge
13 Jul 2019
63
Common Cuckoo – Cuculus canorus
Nanhui Dongtan (????)
05 Jul 2019
64
Common Nighthawk – Chordeiles minor
Turnbull NWR
06 Jul 2019
65
Spot-fronted Swift – Cypseloides cherriei
calle jocote
10 Jul 2019
66
Chimney Swift – Chaetura pelagica
Mongaup Pond Campground
05 Jul 2019
67
Vaux's Swift – Chaetura vauxi
Lassen Volcanic NP–Manzanita Lake
27 Jul 2019
68
Costa Rican Swift – Chaetura fumosa
Río Tarcoles–Boat Tour
15 Jul 2019
69
Common Swift – Apus apus
Río Manzanares–Pte Segovia-Pte San Isidro-T3
09 Jul 2019
70
White-throated Swift – Aeronautes saxatalis
Huntington Botanical Gardens
17 Jul 2019
71
Lesser Swallow-tailed Swift – Panyptila cayennensis
Río Tarcoles–Boat Tour
15 Jul 2019
72
Band-tailed Barbthroat – Threnetes ruckeri
PN Carara–Sendero Quebrada Bonita
14 Jul 2019
73
Green Hermit – Phaethornis guy
san rafael road
09 Jul 2019
74
Brown Violetear – Colibri delphinae
Cinchona–Mirador La Cascada
09 Jul 2019
75
Green-crowned Brilliant – Heliodoxa jacula
Cinchona–Mirador La Cascada
09 Jul 2019
76
Ruby-throated Hummingbird – Archilochus colubris
Durand-Eastman Park–Zoo Rd.
14 Jul 2019
77
Black-chinned Hummingbird – Archilochus alexandri
Scout Mountain Campground
27 Jul 2019
78
Broad-tailed Hummingbird – Selasphorus platycercus
Scout Mountain Campground
27 Jul 2019
79
Allen's Hummingbird – Selasphorus sasin
Malibu Lagoon
15 Jul 2019
80
Dusky Hummingbird – Cynanthus sordidus
Paso Ancho (area general)
22 Jul 2019
81
Broad-billed Hummingbird – Cynanthus latirostris
Lago de Cuitzeo
01 Jul 2019
82
Scaly-breasted Hummingbird – Phaeochroa cuvierii
Río Tarcoles–Boat Tour
15 Jul 2019
83
Coppery-headed Emerald – Elvira cupreiceps
Cinchona–Mirador La Cascada
09 Jul 2019
84
Steely-vented Hummingbird – Amazilia saucerottei
Cerro Lodge
13 Jul 2019
85
Rufous-tailed Hummingbird – Amazilia tzacatl
Cerro Lodge
13 Jul 2019
86
Cinnamon Hummingbird – Amazilia rutila
Cerro Lodge
13 Jul 2019
87
Violet-crowned Hummingbird – Amazilia violiceps
Lago de Cuitzeo
01 Jul 2019
88
Virginia Rail – Rallus limicola
Ridgefield NWR–River 'S' Unit
07 Jul 2019
89
Gray-cowled Wood-Rail – Aramides cajaneus
Jaco west rice fields
14 Jul 2019
90
Eurasian Moorhen – Gallinula chloropus
Nanhui Dongtan (????)
05 Jul 2019
91
Common Gallinule – Gallinula galeata
Lago de Cuitzeo
01 Jul 2019
92
Eurasian Coot – Fulica atra
Desembocadura del Guadalhorce–Area General
11 Jul 2019
93
American Coot – Fulica americana
Lago de Cuitzeo
01 Jul 2019
94
Purple Gallinule – Porphyrio martinica
Cerro Lodge
13 Jul 2019
95
Limpkin – Aramus guarauna
Crandon Park
20 Jul 2019
96
Sandhill Crane – Antigone canadensis
Crandon Park
20 Jul 2019
97
Double-striped Thick-knee – Burhinus bistriatus
Guacalillo road
14 Jul 2019
98
Black-winged Stilt – Himantopus himantopus
Nanhui Dongtan (????)
05 Jul 2019
99
Black-necked Stilt – Himantopus mexicanus
Lago de Cuitzeo
01 Jul 2019
100
American Avocet – Recurvirostra americana
Lago de Cuitzeo
01 Jul 2019
101
American Oystercatcher – Haematopus palliatus
Mecox Inlet
04 Jul 2019
102
Southern Lapwing – Vanellus chilensis
Guacalillo road
14 Jul 2019
103
Collared Plover – Charadrius collaris
Río Tarcoles–Boat Tour
15 Jul 2019
104
Kentish Plover – Charadrius alexandrinus
Desembocadura del Guadalhorce–Area General
11 Jul 2019
105
Snowy Plover – Charadrius nivosus
Lago de Cuitzeo
01 Jul 2019
106
Wilson's Plover – Charadrius wilsonia
Río Tarcoles–Boat Tour
15 Jul 2019
107
Semipalmated Plover – Charadrius semipalmatus
Lago de Cuitzeo
01 Jul 2019
108
Piping Plover – Charadrius melodus
Mecox Inlet
04 Jul 2019
109
Little Ringed Plover – Charadrius dubius
Nanhui Dongtan (????)
05 Jul 2019
110
Killdeer – Charadrius vociferus
Lago de Cuitzeo
01 Jul 2019
111
Northern Jacana – Jacana spinosa
Lago de Cuitzeo
01 Jul 2019
112
Whimbrel – Numenius phaeopus
Río Tarcoles–Boat Tour
15 Jul 2019
113
Long-billed Curlew – Numenius americanus
Antelope Island SP–Causeway
20 Jul 2019
114
Marbled Godwit – Limosa fedoa
American Falls Reservoir (please consider using a more precise location)
25 Jul 2019
115
Least Sandpiper – Calidris minutilla
Braddock Bay–East Spit
25 Jul 2019
116
Semipalmated Sandpiper – Calidris pusilla
Mecox Inlet
04 Jul 2019
117
Western Sandpiper – Calidris mauri
Antelope Island SP–Causeway
20 Jul 2019
118
Short-billed Dowitcher – Limnodromus griseus
Mecox Inlet
06 Jul 2019
119
Long-billed Dowitcher – Limnodromus scolopaceus
Malibu Lagoon
15 Jul 2019
120
Wilson's Snipe – Gallinago delicata
Turnbull NWR
05 Jul 2019
121
Wilson's Phalarope – Phalaropus tricolor
Lago de Cuitzeo
01 Jul 2019
122
Red-necked Phalarope – Phalaropus lobatus
Antelope Island SP–Causeway
20 Jul 2019
123
Common Sandpiper – Actitis hypoleucos
Nanhui Dongtan (????)
05 Jul 2019
124
Spotted Sandpiper – Actitis macularius
McNary NWR–HQ
05 Jul 2019
125
Solitary Sandpiper – Tringa solitaria
Hogan Point Rd., pond and flooded field
25 Jul 2019
126
Gray-tailed Tattler – Tringa brevipes
????–????????????? (Edogawa Ward–Kasai Rinkai Park / Kasai Kaihin Park)
26 Jul 2019
127
Greater Yellowlegs – Tringa melanoleuca
Lago de Cuitzeo
01 Jul 2019
128
Willet – Tringa semipalmata
Río Tarcoles–Boat Tour
15 Jul 2019
129
Lesser Yellowlegs – Tringa flavipes
Lago de Cuitzeo
01 Jul 2019
130
Common Redshank – Tringa totanus
Marismas del Río Palmones–Parque del Torrejón
15 Jul 2019
131
Black-headed Gull – Chroicocephalus ridibundus
Desembocadura del Guadalhorce–Area General
11 Jul 2019
132
Laughing Gull – Leucophaeus atricilla
Lago de Cuitzeo
01 Jul 2019
133
Franklin's Gull – Leucophaeus pipixcan
Antelope Island SP–Causeway
20 Jul 2019
134
Audouin's Gull – Ichthyaetus audouinii
Desembocadura del Guadalhorce–Area General
11 Jul 2019
135
Black-tailed Gull – Larus crassirostris
Airport drive
07 Jul 2019
136
Heermann's Gull – Larus heermanni
Malibu Lagoon
15 Jul 2019
137
Ring-billed Gull – Larus delawarensis
Flushing Meadows Corona Park–Meadow Lake
03 Jul 2019
138
Western Gull – Larus occidentalis
Peck Rd. Water Conservation Park
12 Jul 2019
139
California Gull – Larus californicus
Malibu Lagoon
15 Jul 2019
140
Herring Gull – Larus argentatus
Flushing Meadows Corona Park–Meadow Lake
03 Jul 2019
141
Yellow-legged Gull – Larus michahellis
Desembocadura del Guadalhorce–Area General
11 Jul 2019
142
Lesser Black-backed Gull – Larus fuscus
Otham village green
12 Jul 2019
143
Slaty-backed Gull – Larus schistisagus
????–????????????? (Edogawa Ward–Kasai Rinkai Park / Kasai Kaihin Park)
26 Jul 2019
144
Great Black-backed Gull – Larus marinus
Mecox Inlet
04 Jul 2019
145
Brown Noddy – Anous stolidus
Gulf of Nicoya (Puntarenas/Paquera ferry)
05 Jul 2019
146
Little Tern – Sternula albifrons
????–????????????? (Edogawa Ward–Kasai Rinkai Park / Kasai Kaihin Park)
26 Jul 2019
147
Least Tern – Sternula antillarum
Mecox Inlet
04 Jul 2019
148
Caspian Tern – Hydroprogne caspia
Columbia NWR
06 Jul 2019
149
Black Tern – Chlidonias niger
Turnbull NWR
06 Jul 2019
150
Common Tern – Sterna hirundo
Mecox Inlet
04 Jul 2019
151
Forster's Tern – Sterna forsteri
Lago de Cuitzeo
01 Jul 2019
152
Royal Tern – Thalasseus maximus
Mecox Inlet
04 Jul 2019
153
Sandwich Tern – Thalasseus sandvicensis
Gulf of Nicoya (Puntarenas/Paquera ferry)
05 Jul 2019
154
Black Skimmer – Rynchops niger
Mecox Inlet
06 Jul 2019
155
Common Loon – Gavia immer
Mud Lake WMA–East End
26 Jul 2019
156
White Stork – Ciconia ciconia
Marismas del Río Palmones–Parque del Torrejón
15 Jul 2019
157
Wood Stork – Mycteria americana
Jaco west rice fields
14 Jul 2019
158
Magnificent Frigatebird – Fregata magnificens
Gulf of Nicoya (Puntarenas/Paquera ferry)
05 Jul 2019
159
Brown Booby – Sula leucogaster
Gulf of Nicoya (Puntarenas/Paquera ferry)
05 Jul 2019
160
Northern Gannet – Morus bassanus
El Estrecho PNat–Isla de Las Palomas
12 Jul 2019
161
Great Cormorant – Phalacrocorax carbo
Airport drive
07 Jul 2019
162
Neotropic Cormorant – Phalacrocorax brasilianus
Gulf of Nicoya (Puntarenas/Paquera ferry)
05 Jul 2019
163
Double-crested Cormorant – Phalacrocorax auritus
Flushing Meadows Corona Park–Meadow Lake
03 Jul 2019
164
American White Pelican – Pelecanus erythrorhynchos
McNary NWR–HQ
05 Jul 2019
165
Brown Pelican – Pelecanus occidentalis
Gulf of Nicoya (Puntarenas/Paquera ferry)
05 Jul 2019
166
Yellow Bittern – Ixobrychus sinensis
Nanhui Dongtan (????)
05 Jul 2019
167
Cinnamon Bittern – Ixobrychus cinnamomeus
Nanhui Dongtan (????)
05 Jul 2019
168
Bare-throated Tiger-Heron – Tigrisoma mexicanum
Jaco west rice fields
14 Jul 2019
169
Great Blue Heron – Ardea herodias
Lago de Cuitzeo
01 Jul 2019
170
Gray Heron – Ardea cinerea
Airport drive
07 Jul 2019
171
Great Egret – Ardea alba
Lago de Cuitzeo
01 Jul 2019
172
Little Egret – Egretta garzetta
Nanhui Dongtan (????)
05 Jul 2019
173
Snowy Egret – Egretta thula
Lago de Cuitzeo
01 Jul 2019
174
Little Blue Heron – Egretta caerulea
Lago de Cuitzeo
01 Jul 2019
175
Tricolored Heron – Egretta tricolor
Lago de Cuitzeo
01 Jul 2019
176
Cattle Egret – Bubulcus ibis
Lago de Cuitzeo
01 Jul 2019
177
Chinese Pond-Heron – Ardeola bacchus
Nanhui Dongtan (????)
05 Jul 2019
178
Green Heron – Butorides virescens
Lago de Cuitzeo
01 Jul 2019
179
Black-crowned Night-Heron – Nycticorax nycticorax
Lago de Cuitzeo
01 Jul 2019
180
Yellow-crowned Night-Heron – Nyctanassa violacea
Bridge Creek (Queens Co.)
13 Jul 2019
181
Boat-billed Heron – Cochlearius cochlearius
Río Tarcoles–Boat Tour
15 Jul 2019
182
White Ibis – Eudocimus albus
Gulf of Nicoya (Puntarenas/Paquera ferry)
05 Jul 2019
183
White-faced Ibis – Plegadis chihi
Lago de Cuitzeo
01 Jul 2019
184
Roseate Spoonbill – Platalea ajaja
Gulf of Nicoya (Puntarenas/Paquera ferry)
05 Jul 2019
185
California Condor – Gymnogyps californianus
Bitter Creek NWR–sign overlook
16 Jul 2019
186
Black Vulture – Coragyps atratus
Gulf of Nicoya (Puntarenas/Paquera ferry)
05 Jul 2019
187
Turkey Vulture – Cathartes aura
Mendon Ponds Park–Quaker Pond Trail
01 Jul 2019
188
Osprey – Pandion haliaetus
Flushing Meadows Corona Park–Meadow Lake
03 Jul 2019
189
Golden Eagle – Aquila chrysaetos
Cassia County, Idaho
23 Jul 2019
190
Plumbeous Kite – Ictinia plumbea
Río Tarcoles–Boat Tour
15 Jul 2019
191
Eurasian Marsh-Harrier – Circus aeruginosus
Marismas del Río Palmones–Parque del Torrejón
15 Jul 2019
192
Northern Harrier – Circus hudsonius
Turnbull NWR
06 Jul 2019
193
Shikra – Accipiter badius
Dubai Creek
15 Jul 2019
194
Cooper's Hawk – Accipiter cooperii
Peck Rd. Water Conservation Park
12 Jul 2019
195
Bald Eagle – Haliaeetus leucocephalus
Mongaup Pond Campground
05 Jul 2019
196
Crane Hawk – Geranospiza caerulescens
Cerro Lodge
13 Jul 2019
197
Common Black Hawk – Buteogallus anthracinus
Jaco west rice fields
14 Jul 2019
198
Roadside Hawk – Rupornis magnirostris
Jaco west rice fields
14 Jul 2019
199
Gray Hawk – Buteo plagiatus
Jaco west rice fields
14 Jul 2019
200
Short-tailed Hawk – Buteo brachyurus
Crandon Park
20 Jul 2019
201
Swainson's Hawk – Buteo swainsoni
Cassia County, Idaho
23 Jul 2019
202
Red-tailed Hawk – Buteo jamaicensis
Turnbull NWR
06 Jul 2019
203
Ferruginous Hawk – Buteo regalis
Cassia County, Idaho
23 Jul 2019
204
Barn Owl – Tyto alba
Ramsey Road, American Falls
25 Jul 2019
205
Flammulated Owl – Psiloscops flammeolus
Wasatch Mountain SP — Pine Canyon Road
22 Jul 2019
206
Ferruginous Pygmy-Owl – Glaucidium brasilianum
Cerro Lodge
13 Jul 2019
207
Little Owl – Athene noctua
Otham village green
12 Jul 2019
208
Burrowing Owl – Athene cunicularia
Cassia County, Idaho
23 Jul 2019
209
Barred Owl – Strix varia
Mongaup Pond Campground
07 Jul 2019
210
Slaty-tailed Trogon – Trogon massena
PN Carara–Sendero Quebrada Bonita
14 Jul 2019
211
Black-headed Trogon – Trogon melanocephalus
Cerro Lodge
13 Jul 2019
212
Baird's Trogon – Trogon bairdii
PN Carara–Sendero Quebrada Bonita
14 Jul 2019
213
Gartered Trogon – Trogon caligatus
Cerro Lodge
13 Jul 2019
214
Black-throated Trogon – Trogon rufus
PN Carara–Sendero Quebrada Bonita
14 Jul 2019
215
Elegant Trogon – Trogon elegans
PN Santa Rosa–Casona
25 Jul 2019
216
Eurasian Hoopoe – Upupa epops
Nanhui Dongtan (????)
05 Jul 2019
217
Russet-crowned Motmot – Momotus mexicanus
Paso Ancho (area general)
22 Jul 2019
218
Lesson's Motmot – Momotus lessonii
PN Carara–Sendero Quebrada Bonita
14 Jul 2019
219
Turquoise-browed Motmot – Eumomota superciliosa
Cerro Lodge
13 Jul 2019
220
Common Kingfisher – Alcedo atthis
Otham village green
12 Jul 2019
221
Ringed Kingfisher – Megaceryle torquata
Río Tarcoles–Boat Tour
15 Jul 2019
222
Amazon Kingfisher – Chloroceryle amazona
Jaco west rice fields
14 Jul 2019
223
Green Kingfisher – Chloroceryle americana
Río Tarcoles–Boat Tour
15 Jul 2019
224
Dollarbird – Eurystomus orientalis
Nanhui Dongtan (????)
05 Jul 2019
225
White-whiskered Puffbird – Malacoptila panamensis
PN Carara–Sendero Quebrada Bonita
14 Jul 2019
226
Rufous-tailed Jacamar – Galbula ruficauda
PN Carara–Sendero Quebrada Bonita
14 Jul 2019
227
Prong-billed Barbet – Semnornis frantzii
san rafael road
09 Jul 2019
228
Yellow-throated Toucan – Ramphastos ambiguus
Jaco west rice fields
14 Jul 2019
229
Yellow-bellied Sapsucker – Sphyrapicus varius
Mongaup Pond Campground
04 Jul 2019
230
Red-naped Sapsucker – Sphyrapicus nuchalis
Turnbull NWR
06 Jul 2019
231
Acorn Woodpecker – Melanerpes formicivorus
Huntington Botanical Gardens
17 Jul 2019
232
Golden-naped Woodpecker – Melanerpes chrysauchen
PN Carara–Sendero Quebrada Bonita
14 Jul 2019
233
Golden-cheeked Woodpecker – Melanerpes chrysogenys
Paso Ancho (area general)
22 Jul 2019
234
Hoffmann's Woodpecker – Melanerpes hoffmannii
Cerro Lodge
13 Jul 2019
235
Red-bellied Woodpecker – Melanerpes carolinus
Durand-Eastman Park–Zoo Rd.
14 Jul 2019
236
Pygmy Woodpecker – Yungipicus kizuki
????–??? (Hachioji–Mount Takao)
07 Jul 2019
237
Downy Woodpecker – Dryobates pubescens
Mongaup Pond Campground
05 Jul 2019
238
Nuttall's Woodpecker – Dryobates nuttallii
Peck Rd. Water Conservation Park
12 Jul 2019
239
Hairy Woodpecker – Dryobates villosus
san rafael road
09 Jul 2019
240
White-headed Woodpecker – Dryobates albolarvatus
Lassen Volcanic NP–Manzanita Lake
27 Jul 2019
241
Pale-billed Woodpecker – Campephilus guatemalensis
PN Carara–Sendero Quebrada Bonita
14 Jul 2019
242
Eurasian Green Woodpecker – Picus viridis
Otham village green
12 Jul 2019
243
Lineated Woodpecker – Dryocopus lineatus
Cerro Lodge
13 Jul 2019
244
Pileated Woodpecker – Dryocopus pileatus
Mongaup Pond Campground
05 Jul 2019
245
Northern Flicker – Colaptes auratus
Mendon Ponds Park–Quaker Pond Trail
01 Jul 2019
246
Collared Forest-Falcon – Micrastur semitorquatus
PN Carara–Sendero Quebrada Bonita
14 Jul 2019
247
Crested Caracara – Caracara cheriway
Jaco west rice fields
14 Jul 2019
248
Yellow-headed Caracara – Milvago chimachima
Cerro Lodge
13 Jul 2019
249
Laughing Falcon – Herpetotheres cachinnans
Jaco west rice fields
14 Jul 2019
250
Eurasian Kestrel – Falco tinnunculus
Río Manzanares–Pte Segovia-Pte San Isidro-T3
09 Jul 2019
251
American Kestrel – Falco sparverius
McNary NWR–HQ
05 Jul 2019
252
Bat Falcon – Falco rufigularis
Cerro Lodge
13 Jul 2019
253
Prairie Falcon – Falco mexicanus
Antelope Island SP–Garr Ranch
20 Jul 2019
254
New Zealand Kaka – Nestor meridionalis
Garden St
27 Jul 2019
255
Rose-ringed Parakeet – Psittacula krameri
Dubai Creek
15 Jul 2019
256
Monk Parakeet – Myiopsitta monachus
Río Manzanares–Pte Segovia-Pte San Isidro-T3
09 Jul 2019
257
Yellow-chevroned Parakeet – Brotogeris chiriri
Huntington Botanical Gardens
17 Jul 2019
258
Orange-chinned Parakeet – Brotogeris jugularis
Cerro Lodge
13 Jul 2019
259
Brown-hooded Parrot – Pyrilia haematotis
san rafael road
09 Jul 2019
260
Yellow-naped Parrot – Amazona auropalliata
Cerro Lodge
13 Jul 2019
261
White-fronted Parrot – Amazona albifrons
Guacalillo road
14 Jul 2019
262
Orange-fronted Parakeet – Eupsittula canicularis
PN Santa Rosa–Casona
25 Jul 2019
263
Scarlet Macaw – Ara macao
Cerro Lodge
13 Jul 2019
264
Crimson-fronted Parakeet – Psittacara finschi
Cerro Lodge
13 Jul 2019
265
Barred Antshrike – Thamnophilus doliatus
Cerro Lodge
13 Jul 2019
266
Black-hooded Antshrike – Thamnophilus bridgesi
PN Carara–Sendero Quebrada Bonita
14 Jul 2019
267
Slaty Antwren – Myrmotherula schisticolor
PN Carara–Sendero Quebrada Bonita
14 Jul 2019
268
Dot-winged Antwren – Microrhopias quixensis
PN Carara–Sendero Quebrada Bonita
14 Jul 2019
269
Dusky Antbird – Cercomacroides tyrannina
PN Carara–Sendero Quebrada Bonita
14 Jul 2019
270
Chestnut-backed Antbird – Poliocrania exsul
PN Carara–Sendero Quebrada Bonita
14 Jul 2019
271
Bicolored Antbird – Gymnopithys bicolor
PN Carara–Sendero Quebrada Bonita
14 Jul 2019
272
Streak-chested Antpitta – Hylopezus perspicillatus
PN Carara–Sendero Quebrada Bonita
14 Jul 2019
273
Silvery-fronted Tapaculo – Scytalopus argentifrons
Los Cartagos
09 Jul 2019
274
Black-faced Antthrush – Formicarius analis
PN Carara–Sendero Quebrada Bonita
14 Jul 2019
275
Wedge-billed Woodcreeper – Glyphorynchus spirurus
PN Carara–Sendero Quebrada Bonita
14 Jul 2019
276
Cocoa Woodcreeper – Xiphorhynchus susurrans
PN Carara–Sendero Quebrada Bonita
14 Jul 2019
277
Black-striped Woodcreeper – Xiphorhynchus lachrymosus
PN Carara–Sendero Quebrada Bonita
14 Jul 2019
278
Streak-headed Woodcreeper – Lepidocolaptes souleyetii
Cerro Lodge
13 Jul 2019
279
Spot-crowned Woodcreeper – Lepidocolaptes affinis
san rafael road
09 Jul 2019
280
Streak-breasted Treehunter – Thripadectes rufobrunneus
Los Cartagos
09 Jul 2019
281
Chiriqui Foliage-gleaner – Automolus exsertus
PN Carara–Sendero Quebrada Bonita
14 Jul 2019
282
Ruddy Treerunner – Margarornis rubiginosus
Los Cartagos
09 Jul 2019
283
Red-faced Spinetail – Cranioleuca erythrops
san rafael road
09 Jul 2019
284
Pale-breasted Spinetail – Synallaxis albescens
Cerro Lodge
13 Jul 2019
285
Northern Beardless-Tyrannulet – Camptostoma imberbe
Paso Ancho (area general)
22 Jul 2019
286
Greenish Elaenia – Myiopagis viridicata
PN Santa Rosa–Casona
25 Jul 2019
287
Yellow-bellied Elaenia – Elaenia flavogaster
Jaco west rice fields
14 Jul 2019
288
Mountain Elaenia – Elaenia frantzii
san rafael road
09 Jul 2019
289
Northern Scrub-Flycatcher – Sublegatus arenarum
Río Tarcoles–Boat Tour
15 Jul 2019
290
Northern Bentbill – Oncostoma cinereigulare
PN Carara–Sendero Quebrada Bonita
14 Jul 2019
291
Slate-headed Tody-Flycatcher – Poecilotriccus sylvia
PN Carara–Sendero Quebrada Bonita
14 Jul 2019
292
Common Tody-Flycatcher – Todirostrum cinereum
Cerro Lodge
13 Jul 2019
293
Yellow-olive Flycatcher – Tolmomyias sulphurescens
Cerro Lodge
13 Jul 2019
294
Ruddy-tailed Flycatcher – Terenotriccus erythrurus
PN Carara–Sendero Quebrada Bonita
14 Jul 2019
295
Sulphur-rumped Flycatcher – Myiobius sulphureipygius
PN Carara–Sendero Quebrada Bonita
14 Jul 2019
296
Tufted Flycatcher – Mitrephanes phaeocercus
san rafael road
09 Jul 2019
297
Dark Pewee – Contopus lugubris
san rafael road
09 Jul 2019
298
Western Wood-Pewee – Contopus sordidulus
Turnbull NWR
05 Jul 2019
299
Tropical Pewee – Contopus cinereus
Río Tarcoles–Boat Tour
15 Jul 2019
300
Willow Flycatcher – Empidonax traillii
Mendon Ponds Park–Quaker Pond Trail
01 Jul 2019
301
Least Flycatcher – Empidonax minimus
Mongaup Pond Campground
04 Jul 2019
302
Gray Flycatcher – Empidonax wrightii
Kinney Creek Trail
27 Jul 2019
303
Cordilleran Flycatcher – Empidonax occidentalis
Kinney Creek Trail
27 Jul 2019
304
Yellowish Flycatcher – Empidonax flavescens
san rafael road
09 Jul 2019
305
Black Phoebe – Sayornis nigricans
Peck Rd. Water Conservation Park
12 Jul 2019
306
Eastern Phoebe – Sayornis phoebe
Mendon Ponds Park–Quaker Pond Trail
01 Jul 2019
307
Say's Phoebe – Sayornis saya
Turnbull NWR
06 Jul 2019
308
Vermilion Flycatcher – Pyrocephalus rubinus
Lago de Cuitzeo
01 Jul 2019
309
Bright-rumped Attila – Attila spadiceus
PN Santa Rosa–Casona
25 Jul 2019
310
Dusky-capped Flycatcher – Myiarchus tuberculifer
Cerro Lodge
13 Jul 2019
311
Panama Flycatcher – Myiarchus panamensis
Río Tarcoles–Boat Tour
15 Jul 2019
312
Nutting's Flycatcher – Myiarchus nuttingi
Cerro Lodge
13 Jul 2019
313
Great Crested Flycatcher – Myiarchus crinitus
Durand-Eastman Park–Zoo Rd.
14 Jul 2019
314
Brown-crested Flycatcher – Myiarchus tyrannulus
Cerro Lodge
13 Jul 2019
315
Great Kiskadee – Pitangus sulphuratus
Cerro Lodge
13 Jul 2019
316
Boat-billed Flycatcher – Megarynchus pitangua
Cerro Lodge
13 Jul 2019
317
Social Flycatcher – Myiozetetes similis
Cerro Lodge
13 Jul 2019
318
Gray-capped Flycatcher – Myiozetetes granadensis
Jaco west rice fields
14 Jul 2019
319
Streaked Flycatcher – Myiodynastes maculatus
Cerro Lodge
13 Jul 2019
320
Tropical Kingbird – Tyrannus melancholicus
Guacalillo road
14 Jul 2019
321
Cassin's Kingbird – Tyrannus vociferans
Peck Rd. Water Conservation Park
12 Jul 2019
322
Thick-billed Kingbird – Tyrannus crassirostris
Paso Ancho (area general)
22 Jul 2019
323
Western Kingbird – Tyrannus verticalis
McNary NWR–HQ
05 Jul 2019
324
Eastern Kingbird – Tyrannus tyrannus
Turnbull NWR
05 Jul 2019
325
Gray Kingbird – Tyrannus dominicensis
Crandon Park
20 Jul 2019
326
Blue-crowned Manakin – Lepidothrix coronata
PN Carara–Sendero Quebrada Bonita
14 Jul 2019
327
Red-capped Manakin – Ceratopipra mentalis
PN Carara–Sendero Quebrada Bonita
14 Jul 2019
328
Masked Tityra – Tityra semifasciata
Cerro Lodge
13 Jul 2019
329
Cinnamon Becard – Pachyramphus cinnamomeus
Río Tarcoles–Boat Tour
15 Jul 2019
330
White-winged Becard – Pachyramphus polychopterus
Cerro Lodge
13 Jul 2019
331
Rose-throated Becard – Pachyramphus aglaiae
Cerro Lodge
13 Jul 2019
332
Long-tailed Shrike – Lanius schach
Nanhui Dongtan (????)
05 Jul 2019
333
Loggerhead Shrike – Lanius ludovicianus
Lago de Cuitzeo
01 Jul 2019
334
Rufous-browed Peppershrike – Cyclarhis gujanensis
Río Tarcoles–Boat Tour
15 Jul 2019
335
Green Shrike-Vireo – Vireolanius pulchellus
PN Carara–Sendero Quebrada Bonita
14 Jul 2019
336
Tawny-crowned Greenlet – Tunchiornis ochraceiceps
PN Carara–Sendero Quebrada Bonita
14 Jul 2019
337
Lesser Greenlet – Pachysylvia decurtata
Cerro Lodge
13 Jul 2019
338
Mangrove Vireo – Vireo pallens
Río Tarcoles–Boat Tour
15 Jul 2019
339
Yellow-throated Vireo – Vireo flavifrons
Mongaup Pond Campground
04 Jul 2019
340
Yellow-winged Vireo – Vireo carmioli
san rafael road
09 Jul 2019
341
Plumbeous Vireo – Vireo plumbeus
Kinney Creek Trail
27 Jul 2019
342
Warbling Vireo – Vireo gilvus
Braddock Bay–East Spit
25 Jul 2019
343
Red-eyed Vireo – Vireo olivaceus
Mendon Ponds Park–Quaker Pond Trail
01 Jul 2019
344
Yellow-green Vireo – Vireo flavoviridis
Cerro Lodge
13 Jul 2019
345
White-throated Magpie-Jay – Calocitta formosa
Cerro Lodge
13 Jul 2019
346
Brown Jay – Psilorhinus morio
Jaco west rice fields
14 Jul 2019
347
Steller's Jay – Cyanocitta stelleri
McGill Campground (KER Co)
16 Jul 2019
348
Blue Jay – Cyanocitta cristata
Mendon Ponds Park–Quaker Pond Trail
01 Jul 2019
349
California Scrub-Jay – Aphelocoma californica
Bitter Creek NWR–sign overlook
16 Jul 2019
350
Eurasian Jay – Garrulus glandarius
Otham village green
12 Jul 2019
351
Azure-winged Magpie – Cyanopica cyanus
????–????????????? (Edogawa Ward–Kasai Rinkai Park / Kasai Kaihin Park)
26 Jul 2019
352
Eurasian Magpie – Pica pica
Río Manzanares–Pte Segovia-Pte San Isidro-T3
09 Jul 2019
353
Black-billed Magpie – Pica hudsonia
American Falls Reservoir (please consider using a more precise location)
25 Jul 2019
354
Eurasian Jackdaw – Corvus monedula
Otham village green
12 Jul 2019
355
House Crow – Corvus splendens
Dubai Creek
15 Jul 2019
356
American Crow – Corvus brachyrhynchos
Mendon Ponds Park–Quaker Pond Trail
01 Jul 2019
357
Fish Crow – Corvus ossifragus
Flushing Meadows Corona Park–Meadow Lake
03 Jul 2019
358
Carrion Crow – Corvus corone
Otham village green
12 Jul 2019
359
Large-billed Crow – Corvus macrorhynchos
????–??? (Hachioji–Mount Takao)
07 Jul 2019
360
Common Raven – Corvus corax
Columbia NWR
06 Jul 2019
361
Horned Lark – Eremophila alpestris
Hudson Ranch Road
16 Jul 2019
362
Oriental Skylark – Alauda gulgula
Nanhui Dongtan (????)
05 Jul 2019
363
Thekla's Lark – Galerida theklae
Observatorio de Cazalla
12 Jul 2019
364
Crested Lark – Galerida cristata
Riyadh Intercontinental Hotel
01 Jul 2019
365
Blue-and-white Swallow – Pygochelidon cyanoleuca
san rafael road
09 Jul 2019
366
Northern Rough-winged Swallow – Stelgidopteryx serripennis
Turnbull NWR–Pine Lakes Loop Trail and Winslow Pool
05 Jul 2019
367
Purple Martin – Progne subis
Braddock Bay–East Spit
25 Jul 2019
368
Gray-breasted Martin – Progne chalybea
Gulf of Nicoya (Puntarenas/Paquera ferry)
05 Jul 2019
369
Tree Swallow – Tachycineta bicolor
Mecox Inlet
04 Jul 2019
370
Mangrove Swallow – Tachycineta albilinea
Gulf of Nicoya (Puntarenas/Paquera ferry)
05 Jul 2019
371
Violet-green Swallow – Tachycineta thalassina
McGill Campground (KER Co)
16 Jul 2019
372
Bank Swallow – Riparia riparia
Antelope Island SP–Causeway
20 Jul 2019
373
Rock Martin – Ptyonoprogne fuligula
Riyadh Intercontinental Hotel
01 Jul 2019
374
Barn Swallow – Hirundo rustica
Lago de Cuitzeo
01 Jul 2019
375
Red-rumped Swallow – Cecropis daurica
Marismas del Río Palmones–Parque del Torrejón
15 Jul 2019
376
Cliff Swallow – Petrochelidon pyrrhonota
Columbia NWR
06 Jul 2019
377
Common House-Martin – Delichon urbicum
Desembocadura del Guadalhorce–Area General
11 Jul 2019
378
Asian House-Martin – Delichon dasypus
????–??? (Hachioji–Mount Takao)
07 Jul 2019
379
White-backed Swallow – Cheramoeca leucosterna
Western Australia
03 Jul 2019
380
Coal Tit – Periparus ater
????–??? (Hachioji–Mount Takao)
07 Jul 2019
381
Varied Tit – Sittiparus varius
????–??? (Hachioji–Mount Takao)
07 Jul 2019
382
Black-capped Chickadee – Poecile atricapillus
Mendon Ponds Park–Quaker Pond Trail
01 Jul 2019
383
Mountain Chickadee – Poecile gambeli
McGill Campground (KER Co)
16 Jul 2019
384
Eurasian Blue Tit – Cyanistes caeruleus
Otham village green
12 Jul 2019
385
Juniper Titmouse – Baeolophus ridgwayi
Kinney Creek Trail
27 Jul 2019
386
Tufted Titmouse – Baeolophus bicolor
Mendon Ponds Park–Quaker Pond Trail
01 Jul 2019
387
Japanese Tit – Parus minor
????–????????????? (Edogawa Ward–Kasai Rinkai Park / Kasai Kaihin Park)
26 Jul 2019
388
Long-tailed Tit – Aegithalos caudatus
????–??? (Hachioji–Mount Takao)
07 Jul 2019
389
Bushtit – Psaltriparus minimus
Huntington Botanical Gardens
17 Jul 2019
390
Red-breasted Nuthatch – Sitta canadensis
Turnbull NWR
05 Jul 2019
391
White-breasted Nuthatch – Sitta carolinensis
Mendon Ponds Park–Quaker Pond Trail
01 Jul 2019
392
Brown Creeper – Certhia americana
McGill Campground (KER Co)
16 Jul 2019
393
Canyon Wren – Catherpes mexicanus
Lago de Cuitzeo
01 Jul 2019
394
House Wren – Troglodytes aedon
Turnbull NWR
05 Jul 2019
395
Ochraceous Wren – Troglodytes ochraceus
san rafael road
09 Jul 2019
396
Eurasian Wren – Troglodytes troglodytes
Otham
14 Jul 2019
397
Winter Wren – Troglodytes hiemalis
Mongaup Pond Campground
05 Jul 2019
398
Marsh Wren – Cistothorus palustris
Turnbull NWR
05 Jul 2019
399
Carolina Wren – Thryothorus ludovicianus
Mecox Inlet
04 Jul 2019
400
Bewick's Wren – Thryomanes bewickii
Lago de Cuitzeo
01 Jul 2019
401
Rufous-naped Wren – Campylorhynchus rufinucha
Cerro Lodge
13 Jul 2019
402
Cactus Wren – Campylorhynchus brunneicapillus
Lago de Cuitzeo
01 Jul 2019
403
Rufous-breasted Wren – Pheugopedius rutilus
PN Carara–Sendero Quebrada Bonita
14 Jul 2019
404
Happy Wren – Pheugopedius felix
Paso Ancho (area general)
22 Jul 2019
405
Banded Wren – Thryophilus pleurostictus
Guacalillo road
14 Jul 2019
406
Rufous-and-white Wren – Thryophilus rufalbus
PN Carara–Sendero Quebrada Bonita
14 Jul 2019
407
Cabanis's Wren – Cantorchilus modestus
Jaco west rice fields
14 Jul 2019
408
Riverside Wren – Cantorchilus semibadius
PN Carara–Sendero Quebrada Bonita
14 Jul 2019
409
Gray-breasted Wood-Wren – Henicorhina leucophrys
Los Cartagos
09 Jul 2019
410
Long-billed Gnatwren – Ramphocaenus melanurus
PN Carara–Sendero Quebrada Bonita
14 Jul 2019
411
Blue-gray Gnatcatcher – Polioptila caerulea
Kinney Creek Trail
27 Jul 2019
412
White-lored Gnatcatcher – Polioptila albiloris
Cerro Lodge
13 Jul 2019
413
Tropical Gnatcatcher – Polioptila plumbea
PN Carara–Sendero Quebrada Bonita
14 Jul 2019
414
American Dipper – Cinclus mexicanus
Lassen Volcanic NP–Manzanita Lake
27 Jul 2019
415
Red-vented Bulbul – Pycnonotus cafer
Riyadh Intercontinental Hotel
01 Jul 2019
416
Red-whiskered Bulbul – Pycnonotus jocosus
Huntington Botanical Gardens
17 Jul 2019
417
Light-vented Bulbul – Pycnonotus sinensis
Nanhui Dongtan (????)
05 Jul 2019
418
White-eared Bulbul – Pycnonotus leucotis
Riyadh Intercontinental Hotel
01 Jul 2019
419
Brown-eared Bulbul – Hypsipetes amaurotis
????–??? (Hachioji–Mount Takao)
07 Jul 2019
420
Asian Stubtail – Urosphena squameiceps
????–??? (Hachioji–Mount Takao)
07 Jul 2019
421
Japanese Bush Warbler – Horornis diphone
????–??? (Hachioji–Mount Takao)
07 Jul 2019
422
Manchurian Bush Warbler – Horornis borealis
Nanhui Dongtan (????)
05 Jul 2019
423
Melodious Warbler – Hippolais polyglotta
Marismas del Río Palmones–Parque del Torrejón
15 Jul 2019
424
Eurasian Reed Warbler – Acrocephalus scirpaceus
Río Manzanares–Pte Segovia-Pte San Isidro-T3
09 Jul 2019
425
Oriental Reed Warbler – Acrocephalus orientalis
Nanhui Dongtan (????)
05 Jul 2019
426
Plain Prinia – Prinia inornata
Nanhui Dongtan (????)
05 Jul 2019
427
Zitting Cisticola – Cisticola juncidis
Observatorio de Cazalla
12 Jul 2019
428
Sardinian Warbler – Sylvia melanocephala
Desembocadura del Guadalhorce–Area General
11 Jul 2019
429
Spectacled Warbler – Sylvia conspicillata
Marismas del Río Palmones–Parque del Torrejón
15 Jul 2019
430
Reed Parrotbill – Paradoxornis heudei
Nanhui Dongtan (????)
05 Jul 2019
431
Vinous-throated Parrotbill – Sinosuthora webbiana
Nanhui Dongtan (????)
05 Jul 2019
432
Japanese White-eye – Zosterops japonicus
????–??? (Hachioji–Mount Takao)
07 Jul 2019
433
Chinese Hwamei – Garrulax canorus
????–??? (Hachioji–Mount Takao)
07 Jul 2019
434
Spotted Flycatcher – Muscicapa striata
Desembocadura del Guadalhorce–Area General
11 Jul 2019
435
Black Scrub-Robin – Cercotrichas podobe
Riyadh Intercontinental Hotel
01 Jul 2019
436
European Robin – Erithacus rubecula
Río Manzanares–Pte Segovia-Pte San Isidro-T3
17 Jul 2019
437
Narcissus Flycatcher – Ficedula narcissina
????–??? (Hachioji–Mount Takao)
07 Jul 2019
438
White-crowned Wheatear – Oenanthe leucopyga
Riyadh Intercontinental Hotel
01 Jul 2019
439
Eastern Bluebird – Sialia sialis
Mendon Ponds Park–Quaker Pond Trail
01 Jul 2019
440
Western Bluebird – Sialia mexicana
Turnbull NWR
06 Jul 2019
441
Mountain Bluebird – Sialia currucoides
Mink Creek Rd.
27 Jul 2019
442
Black-faced Solitaire – Myadestes melanops
san rafael road
09 Jul 2019
443
Ruddy-capped Nightingale-Thrush – Catharus frantzii
Los Cartagos
09 Jul 2019
444
Veery – Catharus fuscescens
Mendon Ponds Park–Quaker Pond Trail
01 Jul 2019
445
Swainson's Thrush – Catharus ustulatus
Ridgefield NWR–River 'S' Unit
07 Jul 2019
446
Hermit Thrush – Catharus guttatus
Mongaup Pond Campground
05 Jul 2019
447
Mountain Thrush – Turdus plebejus
san rafael road
09 Jul 2019
448
Eurasian Blackbird – Turdus merula
Río Manzanares–Pte Segovia-Pte San Isidro-T3
09 Jul 2019
449
Clay-colored Thrush – Turdus grayi
Cinchona–Mirador La Cascada
09 Jul 2019
450
American Robin – Turdus migratorius
Flushing Meadows Corona Park–Meadow Lake
03 Jul 2019
451
Rufous-backed Robin – Turdus rufopalliatus
Paso Ancho (area general)
22 Jul 2019
452
Gray Catbird – Dumetella carolinensis
Mendon Ponds Park–Quaker Pond Trail
01 Jul 2019
453
Curve-billed Thrasher – Toxostoma curvirostre
Lago de Cuitzeo
01 Jul 2019
454
Sage Thrasher – Oreoscoptes montanus
Cassia County, Idaho
23 Jul 2019
455
Northern Mockingbird – Mimus polyglottos
Mecox Inlet
04 Jul 2019
456
European Starling – Sturnus vulgaris
Mendon Ponds Park–Quaker Pond Trail
01 Jul 2019
457
Spotless Starling – Sturnus unicolor
Río Manzanares–Pte Segovia-Pte San Isidro-T3
09 Jul 2019
458
White-cheeked Starling – Spodiopsar cineraceus
Nanhui Dongtan (????)
05 Jul 2019
459
Common Myna – Acridotheres tristis
Riyadh Intercontinental Hotel
01 Jul 2019
460
Crested Myna – Acridotheres cristatellus
Nanhui Dongtan (????)
05 Jul 2019
461
Purple Sunbird – Cinnyris asiaticus
Dubai Creek
15 Jul 2019
462
Western Yellow Wagtail – Motacilla flava
Desembocadura del Guadalhorce–Area General
11 Jul 2019
463
Japanese Wagtail – Motacilla grandis
????–??? (Hachioji–Mount Takao)
07 Jul 2019
464
White Wagtail – Motacilla alba
Nanhui Dongtan (????)
05 Jul 2019
465
Cedar Waxwing – Bombycilla cedrorum
Mendon Ponds Park–Quaker Pond Trail
01 Jul 2019
466
Long-tailed Silky-flycatcher – Ptiliogonys caudatus
san rafael road
09 Jul 2019
467
Common Chaffinch – Fringilla coelebs
Otham
14 Jul 2019
468
Scrub Euphonia – Euphonia affinis
Cerro Lodge
13 Jul 2019
469
Yellow-crowned Euphonia – Euphonia luteicapilla
PN Carara–Sendero Quebrada Bonita
14 Jul 2019
470
Yellow-throated Euphonia – Euphonia hirundinacea
Cerro Lodge
13 Jul 2019
471
House Finch – Haemorhous mexicanus
Turnbull NWR
05 Jul 2019
472
Purple Finch – Haemorhous purpureus
Lassen Volcanic NP–Manzanita Lake
27 Jul 2019
473
Cassin's Finch – Haemorhous cassinii
Lassen Volcanic NP–Manzanita Lake
27 Jul 2019
474
European Greenfinch – Chloris chloris
Desembocadura del Guadalhorce–Area General
11 Jul 2019
475
Oriental Greenfinch – Chloris sinica
Nanhui Dongtan (????)
05 Jul 2019
476
Cassia Crossbill – Loxia sinesciuris
Diamondfield Jack Campground and Picnic Area
24 Jul 2019
477
European Goldfinch – Carduelis carduelis
Río Manzanares–Pte Segovia-Pte San Isidro-T3
09 Jul 2019
478
European Serin – Serinus serinus
Río Manzanares–Pte Segovia-Pte San Isidro-T3
17 Jul 2019
479
Pine Siskin – Spinus pinus
Diamondfield Jack Campground and Picnic Area
24 Jul 2019
480
Lesser Goldfinch – Spinus psaltria
Lago de Cuitzeo
01 Jul 2019
481
American Goldfinch – Spinus tristis
Mongaup Pond Campground
04 Jul 2019
482
Common Chlorospingus – Chlorospingus flavopectus
Los Cartagos
09 Jul 2019
483
Stripe-headed Sparrow – Peucaea ruficauda
Cerro Lodge
13 Jul 2019
484
Black-chested Sparrow – Peucaea humeralis
Paso Ancho (area general)
22 Jul 2019
485
Grasshopper Sparrow – Ammodramus savannarum
849–1059 Buist Rd, Holbrook US-ID (42.3950,-112.5756)
27 Jul 2019
486
Olive Sparrow – Arremonops rufivirgatus
Cerro Lodge
13 Jul 2019
487
Black-striped Sparrow – Arremonops conirostris
Jaco west rice fields
14 Jul 2019
488
Chipping Sparrow – Spizella passerina
Mendon Ponds Park–Quaker Pond Trail
01 Jul 2019
489
Brewer's Sparrow – Spizella breweri
Arbon Valley Rd. at Woods Canyon
27 Jul 2019
490
Lark Sparrow – Chondestes grammacus
Turnbull NWR
06 Jul 2019
491
Orange-billed Sparrow – Arremon aurantiirostris
PN Carara–Sendero Quebrada Bonita
14 Jul 2019
492
Dark-eyed Junco – Junco hyemalis
Mongaup Pond Campground
06 Jul 2019
493
Rufous-collared Sparrow – Zonotrichia capensis
Los Cartagos
09 Jul 2019
494
Vesper Sparrow – Pooecetes gramineus
Antelope Island SP–Garr Ranch
20 Jul 2019
495
Savannah Sparrow – Passerculus sandwichensis
Lago de Cuitzeo
01 Jul 2019
496
Song Sparrow – Melospiza melodia
Lago de Cuitzeo
01 Jul 2019
497
Canyon Towhee – Melozone fusca
Lago de Cuitzeo
01 Jul 2019
498
Green-tailed Towhee – Pipilo chlorurus
Scout Mountain Campground
27 Jul 2019
499
Spotted Towhee – Pipilo maculatus
Peck Rd. Water Conservation Park
12 Jul 2019
500
Yellow-thighed Finch – Pselliophorus tibialis
Los Cartagos
09 Jul 2019
501
Yellow-breasted Chat – Icteria virens
Kinney Creek Trail
27 Jul 2019
502
Yellow-headed Blackbird – Xanthocephalus xanthocephalus
Lago de Cuitzeo
01 Jul 2019
503
Western Meadowlark – Sturnella neglecta
Bitter Creek NWR–sign overlook
16 Jul 2019
504
Eastern Meadowlark – Sturnella magna
Jaco west rice fields
14 Jul 2019
505
Red-breasted Meadowlark – Leistes militaris
Jaco west rice fields
14 Jul 2019
506
Yellow-winged Cacique – Cassiculus melanicterus
Paso Ancho (area general)
22 Jul 2019
507
Hooded Oriole – Icterus cucullatus
Peck Rd. Water Conservation Park
12 Jul 2019
508
Streak-backed Oriole – Icterus pustulatus
Cerro Lodge
13 Jul 2019
509
Bullock's Oriole – Icterus bullockii
Peck Rd. Water Conservation Park
12 Jul 2019
510
Baltimore Oriole – Icterus galbula
Braddock Bay–East Spit
25 Jul 2019
511
Black-backed Oriole – Icterus abeillei
Lago de Cuitzeo
01 Jul 2019
512
Red-winged Blackbird – Agelaius phoeniceus
Lago de Cuitzeo
01 Jul 2019
513
Bronzed Cowbird – Molothrus aeneus
Río Tarcoles–Boat Tour
15 Jul 2019
514
Brown-headed Cowbird – Molothrus ater
Turnbull NWR
05 Jul 2019
515
Melodious Blackbird – Dives dives
Cerro Lodge
13 Jul 2019
516
Brewer's Blackbird – Euphagus cyanocephalus
Turnbull NWR
06 Jul 2019
517
Common Grackle – Quiscalus quiscula
Mendon Ponds Park–Quaker Pond Trail
01 Jul 2019
518
Boat-tailed Grackle – Quiscalus major
Bridge Creek (Queens Co.)
13 Jul 2019
519
Great-tailed Grackle – Quiscalus mexicanus
Lago de Cuitzeo
01 Jul 2019
520
Ovenbird – Seiurus aurocapilla
Mongaup Pond Campground
05 Jul 2019
521
Northern Waterthrush – Parkesia noveboracensis
Mongaup Pond Campground
05 Jul 2019
522
Blue-winged Warbler – Vermivora cyanoptera
Mendon Ponds Park–Quaker Pond Trail
01 Jul 2019
523
Black-and-white Warbler – Mniotilta varia
Mongaup Pond Campground
04 Jul 2019
524
Orange-crowned Warbler – Oreothlypis celata
Lassen Volcanic NP–Manzanita Lake
27 Jul 2019
525
Gray-crowned Yellowthroat – Geothlypis poliocephala
Cerro Lodge
13 Jul 2019
526
MacGillivray's Warbler – Geothlypis tolmiei
Scout Mountain Campground
27 Jul 2019
527
Common Yellowthroat – Geothlypis trichas
Lago de Cuitzeo
01 Jul 2019
528
American Redstart – Setophaga ruticilla
Mendon Ponds Park–Quaker Pond Trail
01 Jul 2019
529
Tropical Parula – Setophaga pitiayumi
PN Carara–Sendero Quebrada Bonita
14 Jul 2019
530
Magnolia Warbler – Setophaga magnolia
Mongaup Pond Campground
05 Jul 2019
531
Yellow Warbler – Setophaga petechia
Mendon Ponds Park–Quaker Pond Trail
01 Jul 2019
532
Chestnut-sided Warbler – Setophaga pensylvanica
Mendon Ponds Park–Quaker Pond Trail
01 Jul 2019
533
Black-throated Blue Warbler – Setophaga caerulescens
Mongaup Pond Campground
04 Jul 2019
534
Yellow-rumped Warbler – Setophaga coronata
Mongaup Pond Campground
04 Jul 2019
535
Black-throated Gray Warbler – Setophaga nigrescens
Kinney Creek Trail
27 Jul 2019
536
Hermit Warbler – Setophaga occidentalis
Lassen Volcanic NP–Manzanita Lake
27 Jul 2019
537
Black-throated Green Warbler – Setophaga virens
Mongaup Pond Campground
05 Jul 2019
538
Black-cheeked Warbler – Basileuterus melanogenys
Los Cartagos
09 Jul 2019
539
Costa Rican Warbler – Basileuterus melanotis
san rafael road
09 Jul 2019
540
Slate-throated Redstart – Myioborus miniatus
Los Cartagos
09 Jul 2019
541
Western Tanager – Piranga ludoviciana
Lassen Volcanic NP–Manzanita Lake
27 Jul 2019
542
Northern Cardinal – Cardinalis cardinalis
Mendon Ponds Park–Quaker Pond Trail
01 Jul 2019
543
Black-headed Grosbeak – Pheucticus melanocephalus
McGill Campground (KER Co)
16 Jul 2019
544
Blue Grosbeak – Passerina caerulea
Lago de Cuitzeo
01 Jul 2019
545
Lazuli Bunting – Passerina amoena
Mud Lake WMA–East End
26 Jul 2019
546
Indigo Bunting – Passerina cyanea
Mongaup Pond Campground
05 Jul 2019
547
Orange-breasted Bunting – Passerina leclancherii
Paso Ancho (area general)
22 Jul 2019
548
Gray-headed Tanager – Eucometis penicillata
PN Carara–Sendero Quebrada Bonita
14 Jul 2019
549
White-shouldered Tanager – Tachyphonus luctuosus
PN Carara–Sendero Quebrada Bonita
14 Jul 2019
550
Scarlet-rumped Tanager – Ramphocelus passerinii
Jaco west rice fields
14 Jul 2019
551
Blue-gray Tanager – Thraupis episcopus
Cinchona–Mirador La Cascada
09 Jul 2019
552
Spangle-cheeked Tanager – Tangara dowii
san rafael road
09 Jul 2019
553
Red-legged Honeycreeper – Cyanerpes cyaneus
Cerro Lodge
13 Jul 2019
554
Blue-black Grassquit – Volatinia jacarina
Cerro Lodge
13 Jul 2019
555
Variable Seedeater – Sporophila corvina
Cerro Lodge
13 Jul 2019
556
Morelet's Seedeater – Sporophila morelleti
Cerro Lodge
13 Jul 2019
557
Cinnamon-rumped Seedeater – Sporophila torqueola
Lago de Cuitzeo
01 Jul 2019
558
Yellow-faced Grassquit – Tiaris olivaceus
san rafael road
09 Jul 2019
559
Grayish Saltator – Saltator coerulescens
Guacalillo road
14 Jul 2019
560
House Sparrow – Passer domesticus
Lago de Cuitzeo
01 Jul 2019
561
Spanish Sparrow – Passer hispaniolensis
Marismas del Río Palmones–Parque del Torrejón
15 Jul 2019
562
Eurasian Tree Sparrow – Passer montanus
Nanhui Dongtan (????)
05 Jul 2019