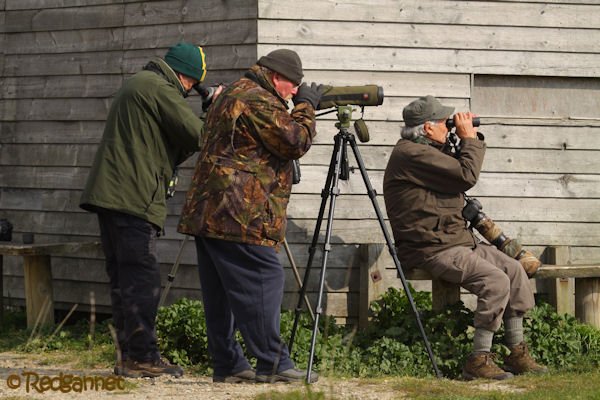 15 countries were birded this month by 13 beats; a record participative effort! 173 lists were shared and 1070 species were seen, both records for October, so well done beats!
The country list (which also includes Principalities, Territories, Special Administrative Regions, Autonomuos States, Kingdoms, Caliphates, etc.) has reached 54. Visited this month were; Germany, France, Austria, Mexico, South Africa, Hong Kong, USA, UK, Serbia, Costa Rica, Australia, China, Indonesia, Switzerland and Singapore).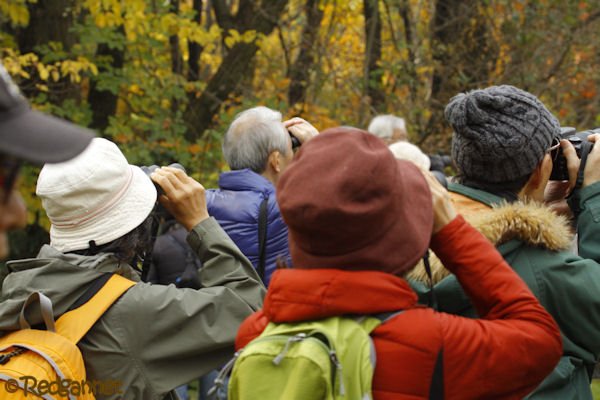 The year list has reached 2404, a boost of 174 and the life list now stands at 3876 after beats' efforts in Indonesia, South Africa, Mexico and China added 40 ticks.
Look at them all, just look at them!
| | | | |
| --- | --- | --- | --- |
| 1 | Magnolia Warbler – Setophaga magnolia | Audubon Park | 30 Oct 2019 |
| 2 | Yellow-billed Cuckoo – Coccyzus americanus | Cahuita | 27 Oct 2019 |
| 3 | Horned Grebe – Podiceps auritus | Jacob Riis Park | 27 Oct 2019 |
| 4 | Parasitic Jaeger – Stercorarius parasiticus | Jacob Riis Park | 27 Oct 2019 |
| 5 | Black-legged Kittiwake – Rissa tridactyla | Jacob Riis Park | 27 Oct 2019 |
| 6 | Bonaparte's Gull – Chroicocephalus philadelphia | Jacob Riis Park | 27 Oct 2019 |
| 7 | Red-throated Loon – Gavia stellata | Jacob Riis Park | 27 Oct 2019 |
| 8 | Redhead – Aythya americana | Jamaica Bay Wildlife Refuge–East Pond | 26 Oct 2019 |
| 9 | Bufflehead – Bucephala albeola | Jamaica Bay Wildlife Refuge | 26 Oct 2019 |
| 10 | American Avocet – Recurvirostra americana | Jamaica Bay Wildlife Refuge | 26 Oct 2019 |
| 11 | Band-tailed Pigeon – Patagioenas fasciata | Ash Creek Wildlife Area (LAS Co.) | 26 Oct 2019 |
| 12 | Rough-legged Hawk – Buteo lagopus | Ash Creek Wildlife Area (LAS Co.) | 26 Oct 2019 |
| 13 | Ferruginous Hawk – Buteo regalis | Ash Creek Wildlife Area (LAS Co.) | 26 Oct 2019 |
| 14 | Barn Owl – Tyto alba | Ash Creek Wildlife Area (LAS Co.) | 26 Oct 2019 |
| 15 | Black-billed Magpie – Pica hudsonia | Ash Creek Wildlife Area (LAS Co.) | 26 Oct 2019 |
| 16 | Marsh Wren – Cistothorus palustris | Ash Creek Wildlife Area (LAS Co.) | 26 Oct 2019 |
| 17 | Rusty Blackbird – Euphagus carolinus | Kissena Park | 26 Oct 2019 |
| 18 | Black Hawk-Eagle – Spizaetus tyrannus | Recope road | 26 Oct 2019 |
| 19 | Double-toothed Kite – Harpagus bidentatus | Recope road | 26 Oct 2019 |
| 20 | Blue-headed Parrot – Pionus menstruus | Recope road | 26 Oct 2019 |
| 21 | White-flanked Antwren – Myrmotherula axillaris | Recope road | 26 Oct 2019 |
| 22 | Purple-throated Fruitcrow – Querula purpurata | Recope road | 26 Oct 2019 |
| 23 | Great Crested Flycatcher – Myiarchus crinitus | Recope road | 26 Oct 2019 |
| 24 | Eastern Kingbird – Tyrannus tyrannus | Recope road | 26 Oct 2019 |
| 25 | Bay-breasted Warbler – Setophaga castanea | Recope road | 26 Oct 2019 |
| 26 | White-vented Euphonia – Euphonia minuta | Unnamed Road, Punta Uva, Limón Province, CR (9,642, -82,686) | 25 Oct 2019 |
| 27 | White-lined Tanager – Tachyphonus rufus | Unnamed Road, Punta Uva, Limón Province, CR (9,642, -82,686) | 25 Oct 2019 |
| 28 | Tundra Swan – Cygnus columbianus | Steigerwald Lake NWR | 25 Oct 2019 |
| 29 | Brown Creeper – Certhia americana | Billy Frank Jr. Nisqually NWR | 24 Oct 2019 |
| 30 | Pine Siskin – Spinus pinus | Nisqually NWR–Twin Barns Loop | 24 Oct 2019 |
| 31 | Fox Sparrow – Passerella iliaca | Nisqually NWR–Twin Barns Loop | 24 Oct 2019 |
| 32 | Bar-throated Apalis – Apalis thoracica | Petroport N12 Witbank | 23 Oct 2019 |
| 33 | Wilson's Snipe – Gallinago delicata | Ankeny NWR–Eagle Marsh | 23 Oct 2019 |
| 34 | Pied Crow – Corvus albus | Pestana Lodge | 23 Oct 2019 |
| 35 | Gray-headed Bushshrike – Malaconotus blanchoti | Kruger NP–Berg-en-Dal Rest Camp | 23 Oct 2019 |
| 36 | Chestnut-eared Bunting – Emberiza fucata | Nanhui Dongtan (China) | 23 Oct 2019 |
| 37 | Pallas's Bunting – Emberiza pallasi | Nanhui Dongtan (China) | 23 Oct 2019 |
| 38 | Tristram's Bunting – Emberiza tristrami | Nanhui Dongtan (China) | 23 Oct 2019 |
| 39 | White-fronted Bee-eater – Merops bullockoides | Kruger NP–Matjulu waterhole | 22 Oct 2019 |
| 40 | European Bee-eater – Merops apiaster | Kruger NP–Matjulu waterhole | 22 Oct 2019 |
| 41 | Common Square-tailed Drongo – Dicrurus ludwigii | Kruger NP–Matjulu waterhole | 22 Oct 2019 |
| 42 | White-breasted Sunbird – Cinnyris talatala | Kruger NP–Matjulu waterhole | 22 Oct 2019 |
| 43 | Marabou Stork – Leptoptilos crumenifer | Skukuza to Berg-en-dal via Afsaal | 22 Oct 2019 |
| 44 | White-headed Vulture – Trigonoceps occipitalis | Skukuza to Berg-en-dal via Afsaal | 22 Oct 2019 |
| 45 | Bearded Woodpecker – Chloropicus namaquus | Skukuza to Berg-en-dal via Afsaal | 22 Oct 2019 |
| 46 | White-crowned Shrike – Eurocephalus anguitimens | Skukuza to Berg-en-dal via Afsaal | 22 Oct 2019 |
| 47 | Lesser Striped Swallow – Cecropis abyssinica | Skukuza to Berg-en-dal via Afsaal | 22 Oct 2019 |
| 48 | Mocking Cliff-Chat – Thamnolaea cinnamomeiventris | Skukuza to Berg-en-dal via Afsaal | 22 Oct 2019 |
| 49 | Ruddy Pigeon – Patagioenas subvinacea | Jardines El Rey De Cocora | 22 Oct 2019 |
| 50 | Magenta-throated Woodstar – Philodice bryantae | Jardines El Rey De Cocora | 22 Oct 2019 |
| 51 | Coppery-headed Emerald – Elvira cupreiceps | Jardines El Rey De Cocora | 22 Oct 2019 |
| 52 | Ornate Hawk-Eagle – Spizaetus ornatus | Jardines El Rey De Cocora | 22 Oct 2019 |
| 53 | Slaty Antwren – Myrmotherula schisticolor | Jardines El Rey De Cocora | 22 Oct 2019 |
| 54 | Brown-billed Scythebill – Campylorhamphus pusillus | Jardines El Rey De Cocora | 22 Oct 2019 |
| 55 | Buff-fronted Foliage-gleaner – Philydor rufum | Jardines El Rey De Cocora | 22 Oct 2019 |
| 56 | Barred Becard – Pachyramphus versicolor | Jardines El Rey De Cocora | 22 Oct 2019 |
| 57 | White-throated Spadebill – Platyrinchus mystaceus | Jardines El Rey De Cocora | 22 Oct 2019 |
| 58 | Dark Pewee – Contopus lugubris | Jardines El Rey De Cocora | 22 Oct 2019 |
| 59 | Yellowish Flycatcher – Empidonax flavescens | Jardines El Rey De Cocora | 22 Oct 2019 |
| 60 | Rufous-browed Peppershrike – Cyclarhis gujanensis | Jardines El Rey De Cocora | 22 Oct 2019 |
| 61 | Yellow-faced Grassquit – Tiaris olivaceus | Jardines El Rey De Cocora | 22 Oct 2019 |
| 62 | Fish Crow – Corvus ossifragus | Ridgewood Reservoir | 22 Oct 2019 |
| 63 | African Black Duck – Anas sparsa | Kruger NP–H1-2 @ Sand River | 22 Oct 2019 |
| 64 | Common Ringed Plover – Charadrius hiaticula | Kruger NP–H1-2 @ Sand River | 22 Oct 2019 |
| 65 | Lizard Buzzard – Kaupifalco monogrammicus | Kruger NP–H1-2 @ Sand River | 22 Oct 2019 |
| 66 | Brubru – Nilaus afer | Kruger NP–H1-2 @ Sand River | 22 Oct 2019 |
| 67 | Southern Black-Tit – Melaniparus niger | Kruger NP–H1-2 @ Sand River | 22 Oct 2019 |
| 68 | Great Curassow – Crax rubra | La Selva (OTS Reserve)–Dining hall area | 22 Oct 2019 |
| 69 | Short-tailed Nighthawk – Lurocalis semitorquatus | La Selva (OTS Reserve)–Dining hall area | 22 Oct 2019 |
| 70 | Sunbittern – Eurypyga helias | La Selva (OTS Reserve)–Dining hall area | 22 Oct 2019 |
| 71 | Semiplumbeous Hawk – Leucopternis semiplumbeus | La Selva (OTS Reserve)–Dining hall area | 22 Oct 2019 |
| 72 | Chestnut-colored Woodpecker – Celeus castaneus | La Selva (OTS Reserve)–Dining hall area | 22 Oct 2019 |
| 73 | Plain-brown Woodcreeper – Dendrocincla fuliginosa | La Selva (OTS Reserve)–Dining hall area | 22 Oct 2019 |
| 74 | Yellow-green Vireo – Vireo flavoviridis | La Selva (OTS Reserve)–Dining hall area | 22 Oct 2019 |
| 75 | Plain-colored Tanager – Tangara inornata | La Selva (OTS Reserve)–Dining hall area | 22 Oct 2019 |
| 76 | Scarlet-thighed Dacnis – Dacnis venusta | La Selva (OTS Reserve)–Dining hall area | 22 Oct 2019 |
| 77 | Crowned Hornbill – Lophoceros alboterminatus | Lake Panic Bird Hide | 21 Oct 2019 |
| 78 | White Helmetshrike – Prionops plumatus | Lake Panic Bird Hide | 21 Oct 2019 |
| 79 | Wire-tailed Swallow – Hirundo smithii | Lake Panic Bird Hide | 21 Oct 2019 |
| 80 | Kurrichane Thrush – Turdus libonyana | Lake Panic Bird Hide | 21 Oct 2019 |
| 81 | Band-backed Wren – Campylorhynchus zonatus | Unnamed Road, Guápiles, Limón, CR (10,23, -83,868) | 21 Oct 2019 |
| 82 | Black-browed Reed Warbler – Acrocephalus bistrigiceps | Nanhui Dongtan (????) | 21 Oct 2019 |
| 83 | Brown Violetear – Colibri delphinae | PN Braulio Carrillo–Quebrada González (Las Palmas) | 21 Oct 2019 |
| 84 | Violet-headed Hummingbird – Klais guimeti | PN Braulio Carrillo–Quebrada González (Las Palmas) | 21 Oct 2019 |
| 85 | Lattice-tailed Trogon – Trogon clathratus | PN Braulio Carrillo–Quebrada González (Las Palmas) | 21 Oct 2019 |
| 86 | Russet Antshrike – Thamnistes anabatinus | PN Braulio Carrillo–Quebrada González (Las Palmas) | 21 Oct 2019 |
| 87 | Streak-crowned Antvireo – Dysithamnus striaticeps | PN Braulio Carrillo–Quebrada González (Las Palmas) | 21 Oct 2019 |
| 88 | Bicolored Antbird – Gymnopithys bicolor | PN Braulio Carrillo–Quebrada González (Las Palmas) | 21 Oct 2019 |
| 89 | Spotted Antbird – Hylophylax naevioides | PN Braulio Carrillo–Quebrada González (Las Palmas) | 21 Oct 2019 |
| 90 | Ocellated Antbird – Phaenostictus mcleannani | PN Braulio Carrillo–Quebrada González (Las Palmas) | 21 Oct 2019 |
| 91 | Striped Woodhaunter – Automolus subulatus | PN Braulio Carrillo–Quebrada González (Las Palmas) | 21 Oct 2019 |
| 92 | Rufous Mourner – Rhytipterna holerythra | PN Braulio Carrillo–Quebrada González (Las Palmas) | 21 Oct 2019 |
| 93 | Tawny-faced Gnatwren – Microbates cinereiventris | PN Braulio Carrillo–Quebrada González (Las Palmas) | 21 Oct 2019 |
| 94 | Black-faced Solitaire – Myadestes melanops | PN Braulio Carrillo–Quebrada González (Las Palmas) | 21 Oct 2019 |
| 95 | Ashy-throated Chlorospingus – Chlorospingus canigularis | PN Braulio Carrillo–Quebrada González (Las Palmas) | 21 Oct 2019 |
| 96 | Dusky-faced Tanager – Mitrospingus cassinii | PN Braulio Carrillo–Quebrada González (Las Palmas) | 21 Oct 2019 |
| 97 | Carmiol's Tanager – Chlorothraupis carmioli | PN Braulio Carrillo–Quebrada González (Las Palmas) | 21 Oct 2019 |
| 98 | Tawny-crested Tanager – Tachyphonus delatrii | PN Braulio Carrillo–Quebrada González (Las Palmas) | 21 Oct 2019 |
| 99 | White-throated Shrike-Tanager – Lanio leucothorax | PN Braulio Carrillo–Quebrada González (Las Palmas) | 21 Oct 2019 |
| 100 | Blue-and-gold Tanager – Bangsia arcaei | PN Braulio Carrillo–Quebrada González (Las Palmas) | 21 Oct 2019 |
| 101 | Natal Francolin – Pternistis natalensis | Satara to Skakuza via Tshokwane | 21 Oct 2019 |
| 102 | Namaqua Dove – Oena capensis | Satara to Skakuza via Tshokwane | 21 Oct 2019 |
| 103 | White-browed Coucal – Centropus superciliosus | Satara to Skakuza via Tshokwane | 21 Oct 2019 |
| 104 | Lappet-faced Vulture – Torgos tracheliotos | Satara to Skakuza via Tshokwane | 21 Oct 2019 |
| 105 | Martial Eagle – Polemaetus bellicosus | Satara to Skakuza via Tshokwane | 21 Oct 2019 |
| 106 | Brown-headed Parrot – Poicephalus cryptoxanthus | Satara to Skakuza via Tshokwane | 21 Oct 2019 |
| 107 | Chinspot Batis – Batis molitor | Satara to Skakuza via Tshokwane | 21 Oct 2019 |
| 108 | Chestnut-backed Sparrow-Lark – Eremopterix leucotis | Satara to Skakuza via Tshokwane | 21 Oct 2019 |
| 109 | Yellow-billed Oxpecker – Buphagus africanus | Satara to Skakuza via Tshokwane | 21 Oct 2019 |
| 110 | Southern Masked-Weaver – Ploceus velatus | Satara to Skakuza via Tshokwane | 21 Oct 2019 |
| 111 | Southern Cordonbleu – Uraeginthus angolensis | Satara to Skakuza via Tshokwane | 21 Oct 2019 |
| 112 | Cut-throat – Amadina fasciata | Satara to Skakuza via Tshokwane | 21 Oct 2019 |
| 113 | Red-headed Finch – Amadina erythrocephala | Satara to Skakuza via Tshokwane | 21 Oct 2019 |
| 114 | Southern Gray-headed Sparrow – Passer diffusus | Satara to Skakuza via Tshokwane | 21 Oct 2019 |
| 115 | Swainson's Francolin – Pternistis swainsonii | Prestoiuskop to Satara via Skukuza and Tshokwanse | 20 Oct 2019 |
| 116 | Crested Francolin – Dendroperdix sephaena | Prestoiuskop to Satara via Skukuza and Tshokwanse | 20 Oct 2019 |
| 117 | Mourning Collared-Dove – Streptopelia decipiens | Prestoiuskop to Satara via Skukuza and Tshokwanse | 20 Oct 2019 |
| 118 | Emerald-spotted Wood-Dove – Turtur chalcospilos | Prestoiuskop to Satara via Skukuza and Tshokwanse | 20 Oct 2019 |
| 119 | Horus Swift – Apus horus | Prestoiuskop to Satara via Skukuza and Tshokwanse | 20 Oct 2019 |
| 120 | Three-banded Plover – Charadrius tricollaris | Prestoiuskop to Satara via Skukuza and Tshokwanse | 20 Oct 2019 |
| 121 | African Darter – Anhinga rufa | Prestoiuskop to Satara via Skukuza and Tshokwanse | 20 Oct 2019 |
| 122 | Hamerkop – Scopus umbretta | Prestoiuskop to Satara via Skukuza and Tshokwanse | 20 Oct 2019 |
| 123 | African Harrier-Hawk – Polyboroides typus | Prestoiuskop to Satara via Skukuza and Tshokwanse | 20 Oct 2019 |
| 124 | Hooded Vulture – Necrosyrtes monachus | Prestoiuskop to Satara via Skukuza and Tshokwanse | 20 Oct 2019 |
| 125 | White-backed Vulture – Gyps africanus | Prestoiuskop to Satara via Skukuza and Tshokwanse | 20 Oct 2019 |
| 126 | African Hawk-Eagle – Aquila spilogaster | Prestoiuskop to Satara via Skukuza and Tshokwanse | 20 Oct 2019 |
| 127 | Green Woodhoopoe – Phoeniculus purpureus | Prestoiuskop to Satara via Skukuza and Tshokwanse | 20 Oct 2019 |
| 128 | Common Scimitarbill – Rhinopomastus cyanomelas | Prestoiuskop to Satara via Skukuza and Tshokwanse | 20 Oct 2019 |
| 129 | Rufous-crowned Roller – Coracias naevius | Prestoiuskop to Satara via Skukuza and Tshokwanse | 20 Oct 2019 |
| 130 | Crested Barbet – Trachyphonus vaillantii | Prestoiuskop to Satara via Skukuza and Tshokwanse | 20 Oct 2019 |
| 131 | Black-crowned Tchagra – Tchagra senegalus | Prestoiuskop to Satara via Skukuza and Tshokwanse | 20 Oct 2019 |
| 132 | Greater Striped Swallow – Cecropis cucullata | Prestoiuskop to Satara via Skukuza and Tshokwanse | 20 Oct 2019 |
| 133 | Rufous-chested Swallow – Cecropis semirufa | Prestoiuskop to Satara via Skukuza and Tshokwanse | 20 Oct 2019 |
| 134 | Arrow-marked Babbler – Turdoides jardineii | Prestoiuskop to Satara via Skukuza and Tshokwanse | 20 Oct 2019 |
| 135 | Wattled Starling – Creatophora cinerea | Prestoiuskop to Satara via Skukuza and Tshokwanse | 20 Oct 2019 |
| 136 | Violet-backed Starling – Cinnyricinclus leucogaster | Prestoiuskop to Satara via Skukuza and Tshokwanse | 20 Oct 2019 |
| 137 | Burchell's Starling – Lamprotornis australis | Prestoiuskop to Satara via Skukuza and Tshokwanse | 20 Oct 2019 |
| 138 | Red-billed Buffalo-Weaver – Bubalornis niger | Prestoiuskop to Satara via Skukuza and Tshokwanse | 20 Oct 2019 |
| 139 | Common Waxbill – Estrilda astrild | Prestoiuskop to Satara via Skukuza and Tshokwanse | 20 Oct 2019 |
| 140 | Pin-tailed Whydah – Vidua macroura | Prestoiuskop to Satara via Skukuza and Tshokwanse | 20 Oct 2019 |
| 141 | Garganey – Spatula querquedula | Nanhui Dongtan (China) | 20 Oct 2019 |
| 142 | Oriental Skylark – Alauda gulgula | Nanhui Dongtan (China) | 20 Oct 2019 |
| 143 | Goldcrest – Regulus regulus | Nanhui Dongtan (China) | 20 Oct 2019 |
| 144 | Eyebrowed Thrush – Turdus obscurus | Nanhui Dongtan (China) | 20 Oct 2019 |
| 145 | Pale Thrush – Turdus pallidus | Nanhui Dongtan (China) | 20 Oct 2019 |
| 146 | Little Bunting – Emberiza pusilla | Nanhui Dongtan (China) | 20 Oct 2019 |
| 147 | Rook – Corvus frugilegus | 2 Europaplatz, Wien, Wien, AT (48.197, 16.338) | 19 Oct 2019 |
| 148 | Hooded Crow – Corvus cornix | 2 Europaplatz, Wien, Wien, AT (48.197, 16.338) | 19 Oct 2019 |
| 149 | Solitary Sandpiper – Tringa solitaria | Jaco | 19 Oct 2019 |
| 150 | Harris's Hawk – Parabuteo unicinctus | Jaco | 19 Oct 2019 |
| 151 | Scissor-tailed Flycatcher – Tyrannus forficatus | Jaco | 19 Oct 2019 |
| 152 | Cackling Goose – Branta hutchinsii | Tualatin River NWR–Atfálat'i Unit | 19 Oct 2019 |
| 153 | Ring-necked Dove – Streptopelia capicola | Kruger NP Malelane Gate to Pretoriuskop, via Afsaal | 19 Oct 2019 |
| 154 | African Green-Pigeon – Treron calvus | Kruger NP Malelane Gate to Pretoriuskop, via Afsaal | 19 Oct 2019 |
| 155 | Black-bellied Bustard – Lissotis melanogaster | Kruger NP Malelane Gate to Pretoriuskop, via Afsaal | 19 Oct 2019 |
| 156 | Gray Go-away-bird – Corythaixoides concolor | Kruger NP Malelane Gate to Pretoriuskop, via Afsaal | 19 Oct 2019 |
| 157 | Wattled Lapwing – Vanellus senegallus | Kruger NP Malelane Gate to Pretoriuskop, via Afsaal | 19 Oct 2019 |
| 158 | Cape Griffon – Gyps coprotheres | Kruger NP Malelane Gate to Pretoriuskop, via Afsaal | 19 Oct 2019 |
| 159 | Brown Snake-Eagle – Circaetus cinereus | Kruger NP Malelane Gate to Pretoriuskop, via Afsaal | 19 Oct 2019 |
| 160 | Tawny Eagle – Aquila rapax | Kruger NP Malelane Gate to Pretoriuskop, via Afsaal | 19 Oct 2019 |
| 161 | Dark Chanting-Goshawk – Melierax metabates | Kruger NP Malelane Gate to Pretoriuskop, via Afsaal | 19 Oct 2019 |
| 162 | African Fish-Eagle – Haliaeetus vocifer | Kruger NP Malelane Gate to Pretoriuskop, via Afsaal | 19 Oct 2019 |
| 163 | Southern Ground-Hornbill – Bucorvus leadbeateri | Kruger NP Malelane Gate to Pretoriuskop, via Afsaal | 19 Oct 2019 |
| 164 | African Gray Hornbill – Lophoceros nasutus | Kruger NP Malelane Gate to Pretoriuskop, via Afsaal | 19 Oct 2019 |
| 165 | Southern Yellow-billed Hornbill – Tockus leucomelas | Kruger NP Malelane Gate to Pretoriuskop, via Afsaal | 19 Oct 2019 |
| 166 | Southern Red-billed Hornbill – Tockus rufirostris | Kruger NP Malelane Gate to Pretoriuskop, via Afsaal | 19 Oct 2019 |
| 167 | Lilac-breasted Roller – Coracias caudatus | Kruger NP Malelane Gate to Pretoriuskop, via Afsaal | 19 Oct 2019 |
| 168 | Golden-tailed Woodpecker – Campethera abingoni | Kruger NP Malelane Gate to Pretoriuskop, via Afsaal | 19 Oct 2019 |
| 169 | Fork-tailed Drongo – Dicrurus adsimilis | Kruger NP Malelane Gate to Pretoriuskop, via Afsaal | 19 Oct 2019 |
| 170 | Magpie Shrike – Corvinella melanoleuca | Kruger NP Malelane Gate to Pretoriuskop, via Afsaal | 19 Oct 2019 |
| 171 | Rufous-naped Lark – Mirafra africana | Kruger NP Malelane Gate to Pretoriuskop, via Afsaal | 19 Oct 2019 |
| 172 | Cape Crombec – Sylvietta rufescens | Kruger NP Malelane Gate to Pretoriuskop, via Afsaal | 19 Oct 2019 |
| 173 | Rock-loving Cisticola – Cisticola aberrans | Kruger NP Malelane Gate to Pretoriuskop, via Afsaal | 19 Oct 2019 |
| 174 | Red-billed Oxpecker – Buphagus erythrorynchus | Kruger NP Malelane Gate to Pretoriuskop, via Afsaal | 19 Oct 2019 |
| 175 | Red-winged Starling – Onychognathus morio | Kruger NP Malelane Gate to Pretoriuskop, via Afsaal | 19 Oct 2019 |
| 176 | Greater Blue-eared Starling – Lamprotornis chalybaeus | Kruger NP Malelane Gate to Pretoriuskop, via Afsaal | 19 Oct 2019 |
| 177 | Red-backed Scrub-Robin – Cercotrichas leucophrys | Kruger NP Malelane Gate to Pretoriuskop, via Afsaal | 19 Oct 2019 |
| 178 | Red-billed Quelea – Quelea quelea | Kruger NP Malelane Gate to Pretoriuskop, via Afsaal | 19 Oct 2019 |
| 179 | African Pipit – Anthus cinnamomeus | Kruger NP Malelane Gate to Pretoriuskop, via Afsaal | 19 Oct 2019 |
| 180 | Golden-breasted Bunting – Emberiza flaviventris | Kruger NP Malelane Gate to Pretoriuskop, via Afsaal | 19 Oct 2019 |
| 181 | Dark-eyed Junco – Junco hyemalis | Shirley Chisholm SP (Pennsylvania Ave. Landfill) | 19 Oct 2019 |
| 182 | Japanese Scops-Owl – Otus semitorques | Nanhui Dongtan (????) | 19 Oct 2019 |
| 183 | Red-eyed Dove – Streptopelia semitorquata | Pestana Lodge | 19 Oct 2019 |
| 184 | Water Thick-knee – Burhinus vermiculatus | Pestana Lodge | 19 Oct 2019 |
| 185 | Goliath Heron – Ardea goliath | Pestana Lodge | 19 Oct 2019 |
| 186 | Malachite Kingfisher – Corythornis cristatus | Pestana Lodge | 19 Oct 2019 |
| 187 | Giant Kingfisher – Megaceryle maxima | Pestana Lodge | 19 Oct 2019 |
| 188 | Black-collared Barbet – Lybius torquatus | Pestana Lodge | 19 Oct 2019 |
| 189 | African Black-headed Oriole – Oriolus larvatus | Pestana Lodge | 19 Oct 2019 |
| 190 | Yellow-breasted Apalis – Apalis flavida | Pestana Lodge | 19 Oct 2019 |
| 191 | Grosbeak Weaver – Amblyospiza albifrons | Pestana Lodge | 19 Oct 2019 |
| 192 | Red-billed Firefinch – Lagonosticta senegala | Pestana Lodge | 19 Oct 2019 |
| 193 | African Pied Wagtail – Motacilla aguimp | Pestana Lodge | 19 Oct 2019 |
| 194 | Yellow-fronted Canary – Crithagra mozambica | Pestana Lodge | 19 Oct 2019 |
| 195 | Plain-breasted Ground Dove – Columbina minuta | Unnamed Road, Provincia de Puntarenas, CR (9,647, -84,604) | 19 Oct 2019 |
| 196 | Costa Rican Swift – Chaetura fumosa | Unnamed Road, Provincia de Puntarenas, CR (9,647, -84,604) | 19 Oct 2019 |
| 197 | White Hawk – Pseudastur albicollis | Unnamed Road, Provincia de Puntarenas, CR (9,647, -84,604) | 19 Oct 2019 |
| 198 | Zone-tailed Hawk – Buteo albonotatus | Unnamed Road, Provincia de Puntarenas, CR (9,647, -84,604) | 19 Oct 2019 |
| 199 | Tropical Screech-Owl – Megascops choliba | Unnamed Road, Provincia de Puntarenas, CR (9,647, -84,604) | 19 Oct 2019 |
| 200 | Tawny-winged Woodcreeper – Dendrocincla anabatina | Unnamed Road, Provincia de Puntarenas, CR (9,647, -84,604) | 19 Oct 2019 |
| 201 | Black-crowned Tityra – Tityra inquisitor | Unnamed Road, Provincia de Puntarenas, CR (9,647, -84,604) | 19 Oct 2019 |
| 202 | Southern Beardless-Tyrannulet – Camptostoma obsoletum | Unnamed Road, Provincia de Puntarenas, CR (9,647, -84,604) | 19 Oct 2019 |
| 203 | Yellow-crowned Tyrannulet – Tyrannulus elatus | Unnamed Road, Provincia de Puntarenas, CR (9,647, -84,604) | 19 Oct 2019 |
| 204 | Sulphur-bellied Flycatcher – Myiodynastes luteiventris | Unnamed Road, Provincia de Puntarenas, CR (9,647, -84,604) | 19 Oct 2019 |
| 205 | Scrub Greenlet – Hylophilus flavipes | Unnamed Road, Provincia de Puntarenas, CR (9,647, -84,604) | 19 Oct 2019 |
| 206 | Mourning Warbler – Geothlypis philadelphia | Unnamed Road, Provincia de Puntarenas, CR (9,647, -84,604) | 19 Oct 2019 |
| 207 | Slate-colored Seedeater – Sporophila schistacea | Unnamed Road, Provincia de Puntarenas, CR (9,647, -84,604) | 19 Oct 2019 |
| 208 | White-faced Whistling-Duck – Dendrocygna viduata | Pestana Lodge | 18 Oct 2019 |
| 209 | Helmeted Guineafowl – Numida meleagris | Pestana Lodge | 18 Oct 2019 |
| 210 | Laughing Dove – Streptopelia senegalensis | Pestana Lodge | 18 Oct 2019 |
| 211 | Purple-crested Turaco – Tauraco porphyreolophus | Pestana Lodge | 18 Oct 2019 |
| 212 | Little Swift – Apus affinis | Pestana Lodge | 18 Oct 2019 |
| 213 | Hadada Ibis – Bostrychia hagedash | Pestana Lodge | 18 Oct 2019 |
| 214 | African Scops-Owl – Otus senegalensis | Pestana Lodge | 18 Oct 2019 |
| 215 | Speckled Mousebird – Colius striatus | Pestana Lodge | 18 Oct 2019 |
| 216 | White-browed Robin-Chat – Cossypha heuglini | Pestana Lodge | 18 Oct 2019 |
| 217 | Crested Bobwhite – Colinus cristatus | Guacimo Road | 18 Oct 2019 |
| 218 | Willow Flycatcher – Empidonax traillii | Guacimo Road | 18 Oct 2019 |
| 219 | White-rumped Swift – Apus caffer | Pestana Lodge | 18 Oct 2019 |
| 220 | African Palm-Swift – Cypsiurus parvus | Pestana Lodge | 18 Oct 2019 |
| 221 | Black Crake – Zapornia flavirostra | Pestana Lodge | 18 Oct 2019 |
| 222 | Blacksmith Lapwing – Vanellus armatus | Pestana Lodge | 18 Oct 2019 |
| 223 | African Jacana – Actophilornis africanus | Pestana Lodge | 18 Oct 2019 |
| 224 | Saddle-billed Stork – Ephippiorhynchus senegalensis | Pestana Lodge | 18 Oct 2019 |
| 225 | Yellow-billed Stork – Mycteria ibis | Pestana Lodge | 18 Oct 2019 |
| 226 | Long-tailed Cormorant – Microcarbo africanus | Pestana Lodge | 18 Oct 2019 |
| 227 | Black-headed Heron – Ardea melanocephala | Pestana Lodge | 18 Oct 2019 |
| 228 | African Sacred Ibis – Threskiornis aethiopicus | Pestana Lodge | 18 Oct 2019 |
| 229 | African Spoonbill – Platalea alba | Pestana Lodge | 18 Oct 2019 |
| 230 | Bateleur – Terathopius ecaudatus | Pestana Lodge | 18 Oct 2019 |
| 231 | Brown-hooded Kingfisher – Halcyon albiventris | Pestana Lodge | 18 Oct 2019 |
| 232 | Pied Kingfisher – Ceryle rudis | Pestana Lodge | 18 Oct 2019 |
| 233 | Sombre Greenbul – Andropadus importunus | Pestana Lodge | 18 Oct 2019 |
| 234 | Common Bulbul – Pycnonotus barbatus | Pestana Lodge | 18 Oct 2019 |
| 235 | Mariqua Sunbird – Cinnyris mariquensis | Pestana Lodge | 18 Oct 2019 |
| 236 | Black-necked Stilt – Himantopus mexicanus | Tárcoles | 18 Oct 2019 |
| 237 | Ruddy Turnstone – Arenaria interpres | Tárcoles | 18 Oct 2019 |
| 238 | Willet – Tringa semipalmata | Tárcoles | 18 Oct 2019 |
| 239 | Elegant Tern – Thalasseus elegans | Tárcoles | 18 Oct 2019 |
| 240 | Bare-throated Tiger-Heron – Tigrisoma mexicanum | Tárcoles | 18 Oct 2019 |
| 241 | Yellow-crowned Night-Heron – Nyctanassa violacea | Tárcoles | 18 Oct 2019 |
| 242 | Amazon Kingfisher – Chloroceryle amazona | Tárcoles | 18 Oct 2019 |
| 243 | Egyptian Goose – Alopochen aegyptiaca | Middleberg Plaza N4 | 18 Oct 2019 |
| 244 | Speckled Pigeon – Columba guinea | Middleberg Plaza N4 | 18 Oct 2019 |
| 245 | Southern Fiscal – Lanius collaris | Middleberg Plaza N4 | 18 Oct 2019 |
| 246 | Common Myna – Acridotheres tristis | Middleberg Plaza N4 | 18 Oct 2019 |
| 247 | African Stonechat – Saxicola torquatus | Middleberg Plaza N4 | 18 Oct 2019 |
| 248 | Eastern Paradise-Whydah – Vidua paradisaea | Middleberg Plaza N4 | 18 Oct 2019 |
| 249 | Blue Ground Dove – Claravis pretiosa | PN Carara–main headquarters | 18 Oct 2019 |
| 250 | Gray-chested Dove – Leptotila cassinii | PN Carara–main headquarters | 18 Oct 2019 |
| 251 | Baird's Trogon – Trogon bairdii | PN Carara–main headquarters | 18 Oct 2019 |
| 252 | White-whiskered Puffbird – Malacoptila panamensis | PN Carara–main headquarters | 18 Oct 2019 |
| 253 | Golden-naped Woodpecker – Melanerpes chrysauchen | PN Carara–main headquarters | 18 Oct 2019 |
| 254 | Black-hooded Antshrike – Thamnophilus bridgesi | PN Carara–main headquarters | 18 Oct 2019 |
| 255 | Streak-chested Antpitta – Hylopezus perspicillatus | PN Carara–main headquarters | 18 Oct 2019 |
| 256 | Black-faced Antthrush – Formicarius analis | PN Carara–main headquarters | 18 Oct 2019 |
| 257 | Black-striped Woodcreeper – Xiphorhynchus lachrymosus | PN Carara–main headquarters | 18 Oct 2019 |
| 258 | Plain Xenops – Xenops minutus | PN Carara–main headquarters | 18 Oct 2019 |
| 259 | Chiriqui Foliage-gleaner – Automolus exsertus | PN Carara–main headquarters | 18 Oct 2019 |
| 260 | Blue-crowned Manakin – Lepidothrix coronata | PN Carara–main headquarters | 18 Oct 2019 |
| 261 | Stub-tailed Spadebill – Platyrinchus cancrominus | PN Carara–main headquarters | 18 Oct 2019 |
| 262 | Golden-crowned Spadebill – Platyrinchus coronatus | PN Carara–main headquarters | 18 Oct 2019 |
| 263 | Greenish Elaenia – Myiopagis viridicata | PN Carara–main headquarters | 18 Oct 2019 |
| 264 | Tawny-crowned Greenlet – Tunchiornis ochraceiceps | PN Carara–main headquarters | 18 Oct 2019 |
| 265 | Scaly-breasted Wren – Microcerculus marginatus | PN Carara–main headquarters | 18 Oct 2019 |
| 266 | Riverside Wren – Cantorchilus semibadius | PN Carara–main headquarters | 18 Oct 2019 |
| 267 | Spot-crowned Euphonia – Euphonia imitans | PN Carara–main headquarters | 18 Oct 2019 |
| 268 | Gray-headed Tanager – Eucometis penicillata | PN Carara–main headquarters | 18 Oct 2019 |
| 269 | White-necked Puffbird – Notharchus hyperrhynchus | Cerro Lodge | 18 Oct 2019 |
| 270 | Collared Forest-Falcon – Micrastur semitorquatus | Cerro Lodge | 18 Oct 2019 |
| 271 | Yellow-naped Parrot – Amazona auropalliata | Cerro Lodge | 18 Oct 2019 |
| 272 | Nutting's Flycatcher – Myiarchus nuttingi | Cerro Lodge | 18 Oct 2019 |
| 273 | Common Goldeneye – Bucephala clangula | Salzburg – Stadt | 17 Oct 2019 |
| 274 | Double-striped Thick-knee – Burhinus bistriatus | Guacimo Road | 17 Oct 2019 |
| 275 | Magnificent Frigatebird – Fregata magnificens | Guacimo Road | 17 Oct 2019 |
| 276 | White Ibis – Eudocimus albus | Guacimo Road | 17 Oct 2019 |
| 277 | Pacific Screech-Owl – Megascops cooperi | Guacimo Road | 17 Oct 2019 |
| 278 | Black-headed Trogon – Trogon melanocephalus | Guacimo Road | 17 Oct 2019 |
| 279 | Yellow-headed Caracara – Milvago chimachima | Guacimo Road | 17 Oct 2019 |
| 280 | White-fronted Parrot – Amazona albifrons | Guacimo Road | 17 Oct 2019 |
| 281 | White-throated Magpie-Jay – Calocitta formosa | Guacimo Road | 17 Oct 2019 |
| 282 | White-lored Gnatcatcher – Polioptila albiloris | Guacimo Road | 17 Oct 2019 |
| 283 | Turquoise-browed Motmot – Eumomota superciliosa | Mata de Limon | 17 Oct 2019 |
| 284 | Orange-fronted Parakeet – Eupsittula canicularis | Mata de Limon | 17 Oct 2019 |
| 285 | Rose-throated Becard – Pachyramphus aglaiae | Mata de Limon | 17 Oct 2019 |
| 286 | Northern Scrub-Flycatcher – Sublegatus arenarum | Mata de Limon | 17 Oct 2019 |
| 287 | Brown-crested Flycatcher – Myiarchus tyrannulus | Mata de Limon | 17 Oct 2019 |
| 288 | Mangrove Vireo – Vireo pallens | Mata de Limon | 17 Oct 2019 |
| 289 | Yellow-throated Vireo – Vireo flavifrons | Mata de Limon | 17 Oct 2019 |
| 290 | Stripe-headed Sparrow – Peucaea ruficauda | Mata de Limon | 17 Oct 2019 |
| 291 | Streak-backed Oriole – Icterus pustulatus | Mata de Limon | 17 Oct 2019 |
| 292 | Common Ground Dove – Columbina passerina | Cerro Lodge entrance road | 17 Oct 2019 |
| 293 | Cinnamon Hummingbird – Amazilia rutila | Cerro Lodge entrance road | 17 Oct 2019 |
| 294 | Crane Hawk – Geranospiza caerulescens | Cerro Lodge entrance road | 17 Oct 2019 |
| 295 | Common Black Hawk – Buteogallus anthracinus | Cerro Lodge entrance road | 17 Oct 2019 |
| 296 | Scarlet Macaw – Ara macao | Cerro Lodge entrance road | 17 Oct 2019 |
| 297 | Scrub Euphonia – Euphonia affinis | Cerro Lodge entrance road | 17 Oct 2019 |
| 298 | Coal Tit – Periparus ater | Estiria, AT (47.585, 14.126) | 17 Oct 2019 |
| 299 | Willow Tit – Poecile montanus | Estiria, AT (47.585, 14.126) | 17 Oct 2019 |
| 300 | Canivet's Emerald – Chlorostilbon canivetii | Calle cerro | 17 Oct 2019 |
| 301 | Inca Dove – Columbina inca | Villa San Ignacio, Alajuela | 17 Oct 2019 |
| 302 | Lesser Ground-Cuckoo – Morococcyx erythropygus | Villa San Ignacio, Alajuela | 17 Oct 2019 |
| 303 | Plain-capped Starthroat – Heliomaster constantii | Villa San Ignacio, Alajuela | 17 Oct 2019 |
| 304 | Lineated Woodpecker – Dryocopus lineatus | Villa San Ignacio, Alajuela | 17 Oct 2019 |
| 305 | Yellow-bellied Elaenia – Elaenia flavogaster | Villa San Ignacio, Alajuela | 17 Oct 2019 |
| 306 | Streaked Flycatcher – Myiodynastes maculatus | Villa San Ignacio, Alajuela | 17 Oct 2019 |
| 307 | Blue-and-white Swallow – Pygochelidon cyanoleuca | Villa San Ignacio, Alajuela | 17 Oct 2019 |
| 308 | Rufous-and-white Wren – Thryophilus rufalbus | Villa San Ignacio, Alajuela | 17 Oct 2019 |
| 309 | Olive Sparrow – Arremonops rufivirgatus | Villa San Ignacio, Alajuela | 17 Oct 2019 |
| 310 | Marsh Tit – Poecile palustris | Salzburg – Stadt | 16 Oct 2019 |
| 311 | Pale-vented Pigeon – Patagioenas cayennensis | Donde Cope- La Unión de Guápiles | 16 Oct 2019 |
| 312 | Vaux's Swift – Chaetura vauxi | Donde Cope- La Unión de Guápiles | 16 Oct 2019 |
| 313 | White-necked Jacobin – Florisuga mellivora | Donde Cope- La Unión de Guápiles | 16 Oct 2019 |
| 314 | Uniform Crake – Amaurolimnas concolor | Donde Cope- La Unión de Guápiles | 16 Oct 2019 |
| 315 | King Vulture – Sarcoramphus papa | Donde Cope- La Unión de Guápiles | 16 Oct 2019 |
| 316 | Crested Owl – Lophostrix cristata | Donde Cope- La Unión de Guápiles | 16 Oct 2019 |
| 317 | Acadian Flycatcher – Empidonax virescens | Donde Cope- La Unión de Guápiles | 16 Oct 2019 |
| 318 | Great Tinamou – Tinamus major | PN Braulio Carrillo–Quebrada González (Las Palmas) | 16 Oct 2019 |
| 319 | Checker-throated Stipplethroat – Epinecrophylla fulviventris | PN Braulio Carrillo–Quebrada González (Las Palmas) | 16 Oct 2019 |
| 320 | Dull-mantled Antbird – Sipia laemosticta | PN Braulio Carrillo–Quebrada González (Las Palmas) | 16 Oct 2019 |
| 321 | Sulphur-rumped Flycatcher – Myiobius sulphureipygius | PN Braulio Carrillo–Quebrada González (Las Palmas) | 16 Oct 2019 |
| 322 | Black-headed Nightingale-Thrush – Catharus mexicanus | PN Braulio Carrillo–Quebrada González (Las Palmas) | 16 Oct 2019 |
| 323 | Tawny-capped Euphonia – Euphonia anneae | PN Braulio Carrillo–Quebrada González (Las Palmas) | 16 Oct 2019 |
| 324 | Canada Warbler – Cardellina canadensis | PN Braulio Carrillo–Quebrada González (Las Palmas) | 16 Oct 2019 |
| 325 | Black-faced Bunting – Emberiza spodocephala | Nanhui Dongtan (China) | 16 Oct 2019 |
| 326 | Long-billed Hermit – Phaethornis longirostris | La Quinta de Sarapiquí­ Lodge | 16 Oct 2019 |
| 327 | Spectacled Owl – Pulsatrix perspicillata | La Quinta de Sarapiquí­ Lodge | 16 Oct 2019 |
| 328 | Rufous Motmot – Baryphthengus martii | La Quinta de Sarapiquí­ Lodge | 16 Oct 2019 |
| 329 | Great Potoo – Nyctibius grandis | forest and edge west of pueblo nuevo wetland 2 | 15 Oct 2019 |
| 330 | Middle American Screech-Owl – Megascops guatemalae | forest and edge west of pueblo nuevo wetland 2 | 15 Oct 2019 |
| 331 | Mottled Owl – Ciccaba virgata | forest and edge west of pueblo nuevo wetland 2 | 15 Oct 2019 |
| 332 | Black-and-white Owl – Ciccaba nigrolineata | La Quinta de Sarapiquí­ Lodge | 15 Oct 2019 |
| 333 | Red-billed Pigeon – Patagioenas flavirostris | forest and edge west of pueblo nuevo wetland 2 | 15 Oct 2019 |
| 334 | Purple Gallinule – Porphyrio martinica | forest and edge west of pueblo nuevo wetland 2 | 15 Oct 2019 |
| 335 | White-throated Crake – Laterallus albigularis | forest and edge west of pueblo nuevo wetland 2 | 15 Oct 2019 |
| 336 | Mississippi Kite – Ictinia mississippiensis | forest and edge west of pueblo nuevo wetland 2 | 15 Oct 2019 |
| 337 | Green Kingfisher – Chloroceryle americana | forest and edge west of pueblo nuevo wetland 2 | 15 Oct 2019 |
| 338 | Black-crowned Antshrike – Thamnophilus atrinucha | forest and edge west of pueblo nuevo wetland 2 | 15 Oct 2019 |
| 339 | Red-capped Manakin – Ceratopipra mentalis | forest and edge west of pueblo nuevo wetland 2 | 15 Oct 2019 |
| 340 | Black-capped Pygmy-Tyrant – Myiornis atricapillus | forest and edge west of pueblo nuevo wetland 2 | 15 Oct 2019 |
| 341 | Yellow-margined Flycatcher – Tolmomyias assimilis | forest and edge west of pueblo nuevo wetland 2 | 15 Oct 2019 |
| 342 | Olive-sided Flycatcher – Contopus cooperi | forest and edge west of pueblo nuevo wetland 2 | 15 Oct 2019 |
| 343 | Canebrake Wren – Cantorchilus zeledoni | forest and edge west of pueblo nuevo wetland 2 | 15 Oct 2019 |
| 344 | Olive-crowned Yellowthroat – Geothlypis semiflava | forest and edge west of pueblo nuevo wetland 2 | 15 Oct 2019 |
| 345 | White-shouldered Tanager – Tachyphonus luctuosus | forest and edge west of pueblo nuevo wetland 2 | 15 Oct 2019 |
| 346 | Slaty-breasted Tinamou – Crypturellus boucardi | chilamate road | 15 Oct 2019 |
| 347 | Olive-backed Quail-Dove – Leptotrygon veraguensis | chilamate road | 15 Oct 2019 |
| 348 | Anhinga – Anhinga anhinga | chilamate road | 15 Oct 2019 |
| 349 | Roadside Hawk – Rupornis magnirostris | chilamate road | 15 Oct 2019 |
| 350 | Swainson's Hawk – Buteo swainsoni | chilamate road | 15 Oct 2019 |
| 351 | Ringed Kingfisher – Megaceryle torquata | chilamate road | 15 Oct 2019 |
| 352 | Pale-billed Woodpecker – Campephilus guatemalensis | chilamate road | 15 Oct 2019 |
| 353 | White-ringed Flycatcher – Conopias albovittatus | chilamate road | 15 Oct 2019 |
| 354 | Southern Rough-winged Swallow – Stelgidopteryx ruficollis | chilamate road | 15 Oct 2019 |
| 355 | Mangrove Swallow – Tachycineta albilinea | chilamate road | 15 Oct 2019 |
| 356 | Scarlet-rumped Cacique – Cacicus uropygialis | chilamate road | 15 Oct 2019 |
| 357 | Ruddy Ground Dove – Columbina talpacoti | La Selva (OTS Reserve)–entrance road | 15 Oct 2019 |
| 358 | Gray-rumped Swift – Chaetura cinereiventris | La Selva (OTS Reserve)–entrance road | 15 Oct 2019 |
| 359 | Band-tailed Barbthroat – Threnetes ruckeri | La Selva (OTS Reserve)–entrance road | 15 Oct 2019 |
| 360 | Stripe-throated Hermit – Phaethornis striigularis | La Selva (OTS Reserve)–entrance road | 15 Oct 2019 |
| 361 | Bronze-tailed Plumeleteer – Chalybura urochrysia | La Selva (OTS Reserve)–entrance road | 15 Oct 2019 |
| 362 | Blue-chested Hummingbird – Amazilia amabilis | La Selva (OTS Reserve)–entrance road | 15 Oct 2019 |
| 363 | Green Ibis – Mesembrinibis cayennensis | La Selva (OTS Reserve)–entrance road | 15 Oct 2019 |
| 364 | Black-throated Trogon – Trogon rufus | La Selva (OTS Reserve)–entrance road | 15 Oct 2019 |
| 365 | Broad-billed Motmot – Electron platyrhynchum | La Selva (OTS Reserve)–entrance road | 15 Oct 2019 |
| 366 | Rufous-tailed Jacamar – Galbula ruficauda | La Selva (OTS Reserve)–entrance road | 15 Oct 2019 |
| 367 | Mealy Parrot – Amazona farinosa | La Selva (OTS Reserve)–entrance road | 15 Oct 2019 |
| 368 | Great Antshrike – Taraba major | La Selva (OTS Reserve)–entrance road | 15 Oct 2019 |
| 369 | Dusky Antbird – Cercomacroides tyrannina | La Selva (OTS Reserve)–entrance road | 15 Oct 2019 |
| 370 | Northern Barred-Woodcreeper – Dendrocolaptes sanctithomae | La Selva (OTS Reserve)–entrance road | 15 Oct 2019 |
| 371 | Snowy Cotinga – Carpodectes nitidus | La Selva (OTS Reserve)–entrance road | 15 Oct 2019 |
| 372 | Eye-ringed Flatbill – Rhynchocyclus brevirostris | La Selva (OTS Reserve)–entrance road | 15 Oct 2019 |
| 373 | Bright-rumped Attila – Attila spadiceus | La Selva (OTS Reserve)–entrance road | 15 Oct 2019 |
| 374 | Cliff Swallow – Petrochelidon pyrrhonota | La Selva (OTS Reserve)–entrance road | 15 Oct 2019 |
| 375 | Long-billed Gnatwren – Ramphocaenus melanurus | La Selva (OTS Reserve)–entrance road | 15 Oct 2019 |
| 376 | Olive-backed Euphonia – Euphonia gouldi | La Selva (OTS Reserve)–entrance road | 15 Oct 2019 |
| 377 | Chestnut-headed Oropendola – Psarocolius wagleri | La Selva (OTS Reserve)–entrance road | 15 Oct 2019 |
| 378 | Golden-winged Warbler – Vermivora chrysoptera | La Selva (OTS Reserve)–entrance road | 15 Oct 2019 |
| 379 | Prothonotary Warbler – Protonotaria citrea | La Selva (OTS Reserve)–entrance road | 15 Oct 2019 |
| 380 | Blue-black Grosbeak – Cyanoloxia cyanoides | La Selva (OTS Reserve)–entrance road | 15 Oct 2019 |
| 381 | Blue Dacnis – Dacnis cayana | La Selva (OTS Reserve)–entrance road | 15 Oct 2019 |
| 382 | Shining Honeycreeper – Cyanerpes lucidus | La Selva (OTS Reserve)–entrance road | 15 Oct 2019 |
| 383 | Brown-eared Bulbul – Hypsipetes amaurotis | Nanhui Dongtan (China) | 15 Oct 2019 |
| 384 | Black Guan – Chamaepetes unicolor | Cinchona–Mirador La Cascada | 14 Oct 2019 |
| 385 | Buff-fronted Quail-Dove – Zentrygon costaricensis | Cinchona–Mirador La Cascada | 14 Oct 2019 |
| 386 | Green-crowned Brilliant – Heliodoxa jacula | Cinchona–Mirador La Cascada | 14 Oct 2019 |
| 387 | Prong-billed Barbet – Semnornis frantzii | Cinchona–Mirador La Cascada | 14 Oct 2019 |
| 388 | Northern Emerald-Toucanet – Aulacorhynchus prasinus | Cinchona–Mirador La Cascada | 14 Oct 2019 |
| 389 | Silvery-fronted Tapaculo – Scytalopus argentifrons | Cinchona–Mirador La Cascada | 14 Oct 2019 |
| 390 | Golden-bellied Flycatcher – Myiodynastes hemichrysus | Cinchona–Mirador La Cascada | 14 Oct 2019 |
| 391 | Melodious Blackbird – Dives dives | Cinchona–Mirador La Cascada | 14 Oct 2019 |
| 392 | Scintillant Hummingbird – Selasphorus scintilla | san rafael road | 14 Oct 2019 |
| 393 | Spotted Barbtail – Premnoplex brunnescens | san rafael road | 14 Oct 2019 |
| 394 | Sooty-faced Finch – Arremon crassirostris | san rafael road | 14 Oct 2019 |
| 395 | Costa Rican Warbler – Basileuterus melanotis | san rafael road | 14 Oct 2019 |
| 396 | Red-faced Spinetail – Cranioleuca erythrops | Poasito–Freddo Fresas | 14 Oct 2019 |
| 397 | Long-tailed Silky-flycatcher – Ptiliogonys caudatus | Poasito–Freddo Fresas | 14 Oct 2019 |
| 398 | Flame-colored Tanager – Piranga bidentata | Poasito–Freddo Fresas | 14 Oct 2019 |
| 399 | Grayish Saltator – Saltator coerulescens | Poasito–Freddo Fresas | 14 Oct 2019 |
| 400 | Bar-headed Goose – Anser indicus | München–Englischer Garten, Südteil | 14 Oct 2019 |
| 401 | Graylag Goose – Anser anser | München–Englischer Garten, Südteil | 14 Oct 2019 |
| 402 | Mandarin Duck – Aix galericulata | München–Englischer Garten, Südteil | 14 Oct 2019 |
| 403 | Red-crested Pochard – Netta rufina | München–Englischer Garten, Südteil | 14 Oct 2019 |
| 404 | Common Pochard – Aythya ferina | München–Englischer Garten, Südteil | 14 Oct 2019 |
| 405 | Red-breasted Merganser – Mergus serrator | München–Englischer Garten, Südteil | 14 Oct 2019 |
| 406 | Yellow-legged Gull – Larus michahellis | München–Englischer Garten, Südteil | 14 Oct 2019 |
| 407 | Eurasian Sparrowhawk – Accipiter nisus | München–Englischer Garten, Südteil | 14 Oct 2019 |
| 408 | Say's Phoebe – Sayornis saya | Airport Golf Course, Ajo, Arizona, US (32.452, -112.85) | 14 Oct 2019 |
| 409 | Loggerhead Shrike – Lanius ludovicianus | Airport Golf Course, Ajo, Arizona, US (32.452, -112.85) | 14 Oct 2019 |
| 410 | Verdin – Auriparus flaviceps | Airport Golf Course, Ajo, Arizona, US (32.452, -112.85) | 14 Oct 2019 |
| 411 | Phainopepla – Phainopepla nitens | Airport Golf Course, Ajo, Arizona, US (32.452, -112.85) | 14 Oct 2019 |
| 412 | Evening Grosbeak – Coccothraustes vespertinus | Airport Golf Course, Ajo, Arizona, US (32.452, -112.85) | 14 Oct 2019 |
| 413 | White-collared Swift – Streptoprocne zonaris | Road to PN Volcán Poás | 14 Oct 2019 |
| 414 | Lesser Violetear – Colibri cyanotus | Road to PN Volcán Poás | 14 Oct 2019 |
| 415 | Talamanca Hummingbird – Eugenes spectabilis | Road to PN Volcán Poás | 14 Oct 2019 |
| 416 | Fiery-throated Hummingbird – Panterpe insignis | Road to PN Volcán Poás | 14 Oct 2019 |
| 417 | Purple-throated Mountain-gem – Lampornis calolaemus | Road to PN Volcán Poás | 14 Oct 2019 |
| 418 | Volcano Hummingbird – Selasphorus flammula | Road to PN Volcán Poás | 14 Oct 2019 |
| 419 | Violet Sabrewing – Campylopterus hemileucurus | Road to PN Volcán Poás | 14 Oct 2019 |
| 420 | Mountain Elaenia – Elaenia frantzii | Road to PN Volcán Poás | 14 Oct 2019 |
| 421 | Black-capped Flycatcher – Empidonax atriceps | Road to PN Volcán Poás | 14 Oct 2019 |
| 422 | Yellow-winged Vireo – Vireo carmioli | Road to PN Volcán Poás | 14 Oct 2019 |
| 423 | Gray-breasted Wood-Wren – Henicorhina leucophrys | Road to PN Volcán Poás | 14 Oct 2019 |
| 424 | Black-billed Nightingale-Thrush – Catharus gracilirostris | Road to PN Volcán Poás | 14 Oct 2019 |
| 425 | Ruddy-capped Nightingale-Thrush – Catharus frantzii | Road to PN Volcán Poás | 14 Oct 2019 |
| 426 | Mountain Thrush – Turdus plebejus | Road to PN Volcán Poás | 14 Oct 2019 |
| 427 | Sooty Thrush – Turdus nigrescens | Road to PN Volcán Poás | 14 Oct 2019 |
| 428 | Black-and-yellow Silky-flycatcher – Phainoptila melanoxantha | Road to PN Volcán Poás | 14 Oct 2019 |
| 429 | Golden-browed Chlorophonia – Chlorophonia callophrys | Road to PN Volcán Poás | 14 Oct 2019 |
| 430 | Sooty-capped Chlorospingus – Chlorospingus pileatus | Road to PN Volcán Poás | 14 Oct 2019 |
| 431 | Large-footed Finch – Pezopetes capitalis | Road to PN Volcán Poás | 14 Oct 2019 |
| 432 | Yellow-thighed Brushfinch – Atlapetes tibialis | Road to PN Volcán Poás | 14 Oct 2019 |
| 433 | Wrenthrush – Zeledonia coronata | Road to PN Volcán Poás | 14 Oct 2019 |
| 434 | Flame-throated Warbler – Oreothlypis gutturalis | Road to PN Volcán Poás | 14 Oct 2019 |
| 435 | Townsend's Warbler – Setophaga townsendi | Road to PN Volcán Poás | 14 Oct 2019 |
| 436 | Black-cheeked Warbler – Basileuterus melanogenys | Road to PN Volcán Poás | 14 Oct 2019 |
| 437 | Collared Redstart – Myioborus torquatus | Road to PN Volcán Poás | 14 Oct 2019 |
| 438 | Black-thighed Grosbeak – Pheucticus tibialis | Road to PN Volcán Poás | 14 Oct 2019 |
| 439 | Slaty Flowerpiercer – Diglossa plumbea | Road to PN Volcán Poás | 14 Oct 2019 |
| 440 | Crested Guan – Penelope purpurascens | Virgen del Socorro | 13 Oct 2019 |
| 441 | Green Hermit – Phaethornis guy | Virgen del Socorro | 13 Oct 2019 |
| 442 | Purple-crowned Fairy – Heliothryx barroti | Virgen del Socorro | 13 Oct 2019 |
| 443 | Green Thorntail – Discosura conversii | Virgen del Socorro | 13 Oct 2019 |
| 444 | Black-crested Coquette – Lophornis helenae | Virgen del Socorro | 13 Oct 2019 |
| 445 | White-bellied Mountain-gem – Lampornis hemileucus | Virgen del Socorro | 13 Oct 2019 |
| 446 | Crowned Woodnymph – Thalurania colombica | Virgen del Socorro | 13 Oct 2019 |
| 447 | Russet-naped Wood-Rail – Aramides albiventris | Virgen del Socorro | 13 Oct 2019 |
| 448 | Broad-winged Hawk – Buteo platypterus | Virgen del Socorro | 13 Oct 2019 |
| 449 | Collared Trogon – Trogon collaris | Virgen del Socorro | 13 Oct 2019 |
| 450 | Red-headed Barbet – Eubucco bourcierii | Virgen del Socorro | 13 Oct 2019 |
| 451 | Yellow-throated Toucan – Ramphastos ambiguus | Virgen del Socorro | 13 Oct 2019 |
| 452 | Bat Falcon – Falco rufigularis | Virgen del Socorro | 13 Oct 2019 |
| 453 | Brown-hooded Parrot – Pyrilia haematotis | Virgen del Socorro | 13 Oct 2019 |
| 454 | White-crowned Parrot – Pionus senilis | Virgen del Socorro | 13 Oct 2019 |
| 455 | Red-lored Parrot – Amazona autumnalis | Virgen del Socorro | 13 Oct 2019 |
| 456 | Wedge-billed Woodcreeper – Glyphorynchus spirurus | Virgen del Socorro | 13 Oct 2019 |
| 457 | Spotted Woodcreeper – Xiphorhynchus erythropygius | Virgen del Socorro | 13 Oct 2019 |
| 458 | White-ruffed Manakin – Corapipo altera | Virgen del Socorro | 13 Oct 2019 |
| 459 | Olive-striped Flycatcher – Mionectes olivaceus | Virgen del Socorro | 13 Oct 2019 |
| 460 | Scale-crested Pygmy-Tyrant – Lophotriccus pileatus | Virgen del Socorro | 13 Oct 2019 |
| 461 | Black-headed Tody-Flycatcher – Todirostrum nigriceps | Virgen del Socorro | 13 Oct 2019 |
| 462 | Tufted Flycatcher – Mitrephanes phaeocercus | Virgen del Socorro | 13 Oct 2019 |
| 463 | Ochraceous Wren – Troglodytes ochraceus | Virgen del Socorro | 13 Oct 2019 |
| 464 | Slaty-backed Nightingale-Thrush – Catharus fuscater | Virgen del Socorro | 13 Oct 2019 |
| 465 | Pale-vented Thrush – Turdus obsoletus | Virgen del Socorro | 13 Oct 2019 |
| 466 | Common Chlorospingus – Chlorospingus flavopectus | Virgen del Socorro | 13 Oct 2019 |
| 467 | Chestnut-capped Brushfinch – Arremon brunneinucha | Virgen del Socorro | 13 Oct 2019 |
| 468 | Rufous-collared Sparrow – Zonotrichia capensis | Virgen del Socorro | 13 Oct 2019 |
| 469 | Louisiana Waterthrush – Parkesia motacilla | Virgen del Socorro | 13 Oct 2019 |
| 470 | Tropical Parula – Setophaga pitiayumi | Virgen del Socorro | 13 Oct 2019 |
| 471 | Blackburnian Warbler – Setophaga fusca | Virgen del Socorro | 13 Oct 2019 |
| 472 | Slate-throated Redstart – Myioborus miniatus | Virgen del Socorro | 13 Oct 2019 |
| 473 | Speckled Tanager – Ixothraupis guttata | Virgen del Socorro | 13 Oct 2019 |
| 474 | Spangle-cheeked Tanager – Tangara dowii | Virgen del Socorro | 13 Oct 2019 |
| 475 | Bay-headed Tanager – Tangara gyrola | Virgen del Socorro | 13 Oct 2019 |
| 476 | Emerald Tanager – Tangara florida | Virgen del Socorro | 13 Oct 2019 |
| 477 | Silver-throated Tanager – Tangara icterocephala | Virgen del Socorro | 13 Oct 2019 |
| 478 | Green Honeycreeper – Chlorophanes spiza | Virgen del Socorro | 13 Oct 2019 |
| 479 | Black-and-yellow Tanager – Chrysothlypis chrysomelas | Virgen del Socorro | 13 Oct 2019 |
| 480 | Bananaquit – Coereba flaveola | Virgen del Socorro | 13 Oct 2019 |
| 481 | Lesser Scaup – Aythya affinis | Round Pond, Greece | 13 Oct 2019 |
| 482 | Hermit Thrush – Catharus guttatus | Braddock Bay–Owl Woods | 13 Oct 2019 |
| 483 | Northern Rough-winged Swallow – Stelgidopteryx serripennis | Bartram's Garden | 13 Oct 2019 |
| 484 | Chinese Sparrowhawk – Accipiter soloensis | Nanhui Dongtan (China) | 13 Oct 2019 |
| 485 | Greater Scaup – Aythya marila | Fort Tilden–Battery Harris Platform | 13 Oct 2019 |
| 486 | Surf Scoter – Melanitta perspicillata | Fort Tilden–Battery Harris Platform | 13 Oct 2019 |
| 487 | White-winged Scoter – Melanitta deglandi | Fort Tilden–Battery Harris Platform | 13 Oct 2019 |
| 488 | Black Scoter – Melanitta americana | Fort Tilden–Battery Harris Platform | 13 Oct 2019 |
| 489 | Common Nighthawk – Chordeiles minor | Fort Tilden–Battery Harris Platform | 13 Oct 2019 |
| 490 | American Oystercatcher – Haematopus palliatus | Fort Tilden–Battery Harris Platform | 13 Oct 2019 |
| 491 | Sanderling – Calidris alba | Fort Tilden–Battery Harris Platform | 13 Oct 2019 |
| 492 | Common Tern – Sterna hirundo | Fort Tilden–Battery Harris Platform | 13 Oct 2019 |
| 493 | Royal Tern – Thalasseus maximus | Fort Tilden–Battery Harris Platform | 13 Oct 2019 |
| 494 | Black Skimmer – Rynchops niger | Fort Tilden–Battery Harris Platform | 13 Oct 2019 |
| 495 | Common Loon – Gavia immer | Fort Tilden–Battery Harris Platform | 13 Oct 2019 |
| 496 | Northern Gannet – Morus bassanus | Fort Tilden–Battery Harris Platform | 13 Oct 2019 |
| 497 | Brown Pelican – Pelecanus occidentalis | Fort Tilden–Battery Harris Platform | 13 Oct 2019 |
| 498 | Peregrine Falcon – Falco peregrinus | Fort Tilden–Battery Harris Platform | 13 Oct 2019 |
| 499 | Tree Swallow – Tachycineta bicolor | Fort Tilden–Battery Harris Platform | 13 Oct 2019 |
| 500 | Field Sparrow – Spizella pusilla | Fort Tilden–Battery Harris Platform | 13 Oct 2019 |
| 501 | Eastern Meadowlark – Sturnella magna | Fort Tilden–Battery Harris Platform | 13 Oct 2019 |
| 502 | Dickcissel – Spiza americana | Fort Tilden–Battery Harris Platform | 13 Oct 2019 |
| 503 | Little Tinamou – Crypturellus soui | El Rodeo (Universidad para La Paz) | 12 Oct 2019 |
| 504 | Fiery-billed Aracari – Pteroglossus frantzii | El Rodeo (Universidad para La Paz) | 12 Oct 2019 |
| 505 | Crimson-fronted Parakeet – Psittacara finschi | El Rodeo (Universidad para La Paz) | 12 Oct 2019 |
| 506 | Olivaceous Woodcreeper – Sittasomus griseicapillus | El Rodeo (Universidad para La Paz) | 12 Oct 2019 |
| 507 | Cocoa Woodcreeper – Xiphorhynchus susurrans | El Rodeo (Universidad para La Paz) | 12 Oct 2019 |
| 508 | Long-tailed Manakin – Chiroxiphia linearis | El Rodeo (Universidad para La Paz) | 12 Oct 2019 |
| 509 | Yellow-bellied Flycatcher – Empidonax flaviventris | El Rodeo (Universidad para La Paz) | 12 Oct 2019 |
| 510 | Brown Jay – Psilorhinus morio | El Rodeo (Universidad para La Paz) | 12 Oct 2019 |
| 511 | Rufous-naped Wren – Campylorhynchus rufinucha | El Rodeo (Universidad para La Paz) | 12 Oct 2019 |
| 512 | Rufous-breasted Wren – Pheugopedius rutilus | El Rodeo (Universidad para La Paz) | 12 Oct 2019 |
| 513 | Montezuma Oropendola – Psarocolius montezuma | El Rodeo (Universidad para La Paz) | 12 Oct 2019 |
| 514 | Bald Eagle – Haliaeetus leucocephalus | Palmyra Cove Nature Park | 12 Oct 2019 |
| 515 | Hairy Woodpecker – Dryobates villosus | Palmyra Cove Nature Park | 12 Oct 2019 |
| 516 | Carolina Chickadee – Poecile carolinensis | Palmyra Cove Nature Park | 12 Oct 2019 |
| 517 | Tufted Titmouse – Baeolophus bicolor | Palmyra Cove Nature Park | 12 Oct 2019 |
| 518 | Greater White-fronted Goose – Anser albifrons | Clear Creek WTP | 12 Oct 2019 |
| 519 | Trumpeter Swan – Cygnus buccinator | Clear Creek WTP | 12 Oct 2019 |
| 520 | Common Merganser – Mergus merganser | Clear Creek WTP | 12 Oct 2019 |
| 521 | California Quail – Callipepla californica | Clear Creek WTP | 12 Oct 2019 |
| 522 | Anna's Hummingbird – Calypte anna | Clear Creek WTP | 12 Oct 2019 |
| 523 | Red-shouldered Hawk – Buteo lineatus | Clear Creek WTP | 12 Oct 2019 |
| 524 | Acorn Woodpecker – Melanerpes formicivorus | Clear Creek WTP | 12 Oct 2019 |
| 525 | Nuttall's Woodpecker – Dryobates nuttallii | Clear Creek WTP | 12 Oct 2019 |
| 526 | California Scrub-Jay – Aphelocoma californica | Clear Creek WTP | 12 Oct 2019 |
| 527 | Bushtit – Psaltriparus minimus | Clear Creek WTP | 12 Oct 2019 |
| 528 | White-breasted Nuthatch – Sitta carolinensis | Clear Creek WTP | 12 Oct 2019 |
| 529 | Western Bluebird – Sialia mexicana | Clear Creek WTP | 12 Oct 2019 |
| 530 | Golden-crowned Sparrow – Zonotrichia atricapilla | Clear Creek WTP | 12 Oct 2019 |
| 531 | Lincoln's Sparrow – Melospiza lincolnii | Clear Creek WTP | 12 Oct 2019 |
| 532 | California Towhee – Melozone crissalis | Clear Creek WTP | 12 Oct 2019 |
| 533 | Spotted Towhee – Pipilo maculatus | Clear Creek WTP | 12 Oct 2019 |
| 534 | Western Meadowlark – Sturnella neglecta | Clear Creek WTP | 12 Oct 2019 |
| 535 | Brewer's Blackbird – Euphagus cyanocephalus | Clear Creek WTP | 12 Oct 2019 |
| 536 | Gray-faced Buzzard – Butastur indicus | Nanhui Dongtan (China) | 12 Oct 2019 |
| 537 | Yellow-bellied Tit – Periparus venustulus | Nanhui Dongtan (China) | 12 Oct 2019 |
| 538 | Northern Harrier – Circus hudsonius | Arivaca Lake | 11 Oct 2019 |
| 539 | Lark Sparrow – Chondestes grammacus | Arivaca Lake | 11 Oct 2019 |
| 540 | Eurasian Skylark – Alauda arvensis | Staines Moor SSSI | 11 Oct 2019 |
| 541 | European Stonechat – Saxicola rubicola | Staines Moor SSSI | 11 Oct 2019 |
| 542 | White-crowned Sparrow – Zonotrichia leucophrys | Bryant Park | 11 Oct 2019 |
| 543 | Ovenbird – Seiurus aurocapilla | Bryant Park | 11 Oct 2019 |
| 544 | Eurasian Wigeon – Mareca penelope | Staines Reservoirs | 11 Oct 2019 |
| 545 | Tufted Duck – Aythya fuligula | Staines Reservoirs | 11 Oct 2019 |
| 546 | Meadow Pipit – Anthus pratensis | Staines Reservoirs | 11 Oct 2019 |
| 547 | Eurasian Linnet – Linaria cannabina | Staines Reservoirs | 11 Oct 2019 |
| 548 | European Goldfinch – Carduelis carduelis | Staines Reservoirs | 11 Oct 2019 |
| 549 | Cinnamon Teal – Spatula cyanoptera | Bear Grass Tank | 11 Oct 2019 |
| 550 | Eared Grebe – Podiceps nigricollis | Bear Grass Tank | 11 Oct 2019 |
| 551 | Greater Roadrunner – Geococcyx californianus | Bear Grass Tank | 11 Oct 2019 |
| 552 | Gila Woodpecker – Melanerpes uropygialis | Bear Grass Tank | 11 Oct 2019 |
| 553 | Ladder-backed Woodpecker – Dryobates scalaris | Bear Grass Tank | 11 Oct 2019 |
| 554 | Hammond's Flycatcher – Empidonax hammondii | Bear Grass Tank | 11 Oct 2019 |
| 555 | Gray Flycatcher – Empidonax wrightii | Bear Grass Tank | 11 Oct 2019 |
| 556 | Black Phoebe – Sayornis nigricans | Bear Grass Tank | 11 Oct 2019 |
| 557 | Vermilion Flycatcher – Pyrocephalus rubinus | Bear Grass Tank | 11 Oct 2019 |
| 558 | Cassin's Kingbird – Tyrannus vociferans | Bear Grass Tank | 11 Oct 2019 |
| 559 | Western Kingbird – Tyrannus verticalis | Bear Grass Tank | 11 Oct 2019 |
| 560 | Warbling Vireo – Vireo gilvus | Bear Grass Tank | 11 Oct 2019 |
| 561 | Blue-gray Gnatcatcher – Polioptila caerulea | Bear Grass Tank | 11 Oct 2019 |
| 562 | Bewick's Wren – Thryomanes bewickii | Bear Grass Tank | 11 Oct 2019 |
| 563 | Lesser Goldfinch – Spinus psaltria | Bear Grass Tank | 11 Oct 2019 |
| 564 | Canyon Towhee – Melozone fusca | Bear Grass Tank | 11 Oct 2019 |
| 565 | Green-tailed Towhee – Pipilo chlorurus | Bear Grass Tank | 11 Oct 2019 |
| 566 | Brown-headed Cowbird – Molothrus ater | Bear Grass Tank | 11 Oct 2019 |
| 567 | Orange-crowned Warbler – Leiothlypis celata | Bear Grass Tank | 11 Oct 2019 |
| 568 | Great-tailed Grackle – Quiscalus mexicanus | Amado WTP | 11 Oct 2019 |
| 569 | Verditer Flycatcher – Eumyias thalassinus | Nanhui Dongtan (China) | 11 Oct 2019 |
| 570 | Naumann's Thrush – Turdus naumanni | Nanhui Dongtan (China) | 10 Oct 2019 |
| 571 | Oriental Greenfinch – Chloris sinica | Nanhui Dongtan (China) | 10 Oct 2019 |
| 572 | Winter Wren – Troglodytes hiemalis | Central Park–The Pond and Hallett Sanctuary | 09 Oct 2019 |
| 573 | Veery – Catharus fuscescens | Central Park–The Pond and Hallett Sanctuary | 09 Oct 2019 |
| 574 | Northern Waterthrush – Parkesia noveboracensis | Central Park–The Pond and Hallett Sanctuary | 09 Oct 2019 |
| 575 | Eastern Buzzard – Buteo japonicus | Nanhui Dongtan (China) | 09 Oct 2019 |
| 576 | Bull-headed Shrike – Lanius bucephalus | Nanhui Dongtan (China) | 09 Oct 2019 |
| 577 | Japanese Grosbeak – Eophona personata | Nanhui Dongtan (China) | 09 Oct 2019 |
| 578 | Eurasian Nutcracker – Nucifraga caryocatactes | Interlaken | 08 Oct 2019 |
| 579 | Common Chaffinch – Fringilla coelebs | Interlaken | 08 Oct 2019 |
| 580 | Great Crested Grebe – Podiceps cristatus | Brienz | 08 Oct 2019 |
| 581 | Brant – Branta bernicla | Jamaica Bay Wildlife Refuge | 08 Oct 2019 |
| 582 | Northern Pintail – Anas acuta | Jamaica Bay Wildlife Refuge | 08 Oct 2019 |
| 583 | Forster's Tern – Sterna forsteri | Jamaica Bay Wildlife Refuge | 08 Oct 2019 |
| 584 | Belted Kingfisher – Megaceryle alcyon | Jamaica Bay Wildlife Refuge | 08 Oct 2019 |
| 585 | Hudsonian Godwit – Limosa haemastica | Jamaica Bay Wildlife Refuge–East Pond, south end | 08 Oct 2019 |
| 586 | Caspian Tern – Hydroprogne caspia | Nanhui Dongtan (China) | 08 Oct 2019 |
| 587 | Northern Boobook – Ninox japonica | Nanhui Dongtan (China) | 08 Oct 2019 |
| 588 | Hair-crested Drongo – Dicrurus hottentottus | Nanhui Dongtan (China) | 08 Oct 2019 |
| 589 | Chinese Gray Shrike – Lanius sphenocercus | Nanhui Dongtan (China) | 08 Oct 2019 |
| 590 | Common Pauraque – Nyctidromus albicollis | calle jocote | 08 Oct 2019 |
| 591 | Lesson's Motmot – Momotus lessonii | calle jocote | 08 Oct 2019 |
| 592 | Swainson's Thrush – Catharus ustulatus | calle jocote | 08 Oct 2019 |
| 593 | Eurasian Kestrel – Falco tinnunculus | Kleinhöchstettenau | 07 Oct 2019 |
| 594 | Dunnock – Prunella modularis | Little Senacre | 07 Oct 2019 |
| 595 | American Kestrel – Falco sparverius | Queens Botanical Garden | 06 Oct 2019 |
| 596 | Cape May Warbler – Setophaga tigrina | Queens Botanical Garden | 06 Oct 2019 |
| 597 | American Crow – Corvus brachyrhynchos | Kissena Park | 06 Oct 2019 |
| 598 | American Goldfinch – Spinus tristis | Kissena Park | 06 Oct 2019 |
| 599 | Gray-headed Chachalaca – Ortalis cinereiceps | Juanilama | 06 Oct 2019 |
| 600 | Scaled Pigeon – Patagioenas speciosa | Juanilama | 06 Oct 2019 |
| 601 | Short-billed Pigeon – Patagioenas nigrirostris | Juanilama | 06 Oct 2019 |
| 602 | White-tipped Dove – Leptotila verreauxi | Juanilama | 06 Oct 2019 |
| 603 | Squirrel Cuckoo – Piaya cayana | Juanilama | 06 Oct 2019 |
| 604 | Lesser Swallow-tailed Swift – Panyptila cayennensis | Juanilama | 06 Oct 2019 |
| 605 | Scaly-breasted Hummingbird – Phaeochroa cuvierii | Juanilama | 06 Oct 2019 |
| 606 | Slaty-tailed Trogon – Trogon massena | Juanilama | 06 Oct 2019 |
| 607 | Pied Puffbird – Notharchus tectus | Juanilama | 06 Oct 2019 |
| 608 | Collared Aracari – Pteroglossus torquatus | Juanilama | 06 Oct 2019 |
| 609 | Keel-billed Toucan – Ramphastos sulfuratus | Juanilama | 06 Oct 2019 |
| 610 | Black-cheeked Woodpecker – Melanerpes pucherani | Juanilama | 06 Oct 2019 |
| 611 | Smoky-brown Woodpecker – Dryobates fumigatus | Juanilama | 06 Oct 2019 |
| 612 | Cinnamon Woodpecker – Celeus loricatus | Juanilama | 06 Oct 2019 |
| 613 | Rufous-winged Woodpecker – Piculus simplex | Juanilama | 06 Oct 2019 |
| 614 | Laughing Falcon – Herpetotheres cachinnans | Juanilama | 06 Oct 2019 |
| 615 | Olive-throated Parakeet – Eupsittula nana | Juanilama | 06 Oct 2019 |
| 616 | Great Green Macaw – Ara ambiguus | Juanilama | 06 Oct 2019 |
| 617 | Fasciated Antshrike – Cymbilaimus lineatus | Juanilama | 06 Oct 2019 |
| 618 | Barred Antshrike – Thamnophilus doliatus | Juanilama | 06 Oct 2019 |
| 619 | Dot-winged Antwren – Microrhopias quixensis | Juanilama | 06 Oct 2019 |
| 620 | Chestnut-backed Antbird – Poliocrania exsul | Juanilama | 06 Oct 2019 |
| 621 | Slaty Spinetail – Synallaxis brachyura | Juanilama | 06 Oct 2019 |
| 622 | White-collared Manakin – Manacus candei | Juanilama | 06 Oct 2019 |
| 623 | Cinnamon Becard – Pachyramphus cinnamomeus | Juanilama | 06 Oct 2019 |
| 624 | White-winged Becard – Pachyramphus polychopterus | Juanilama | 06 Oct 2019 |
| 625 | Royal Flycatcher – Onychorhynchus coronatus | Juanilama | 06 Oct 2019 |
| 626 | Ochre-bellied Flycatcher – Mionectes oleagineus | Juanilama | 06 Oct 2019 |
| 627 | Northern Bentbill – Oncostoma cinereigulare | Juanilama | 06 Oct 2019 |
| 628 | Slate-headed Tody-Flycatcher – Poecilotriccus sylvia | Juanilama | 06 Oct 2019 |
| 629 | Common Tody-Flycatcher – Todirostrum cinereum | Juanilama | 06 Oct 2019 |
| 630 | Yellow Tyrannulet – Capsiempis flaveola | Juanilama | 06 Oct 2019 |
| 631 | Mistletoe Tyrannulet – Zimmerius parvus | Juanilama | 06 Oct 2019 |
| 632 | Eastern Wood-Pewee – Contopus virens | Juanilama | 06 Oct 2019 |
| 633 | Tropical Pewee – Contopus cinereus | Juanilama | 06 Oct 2019 |
| 634 | Long-tailed Tyrant – Colonia colonus | Juanilama | 06 Oct 2019 |
| 635 | Dusky-capped Flycatcher – Myiarchus tuberculifer | Juanilama | 06 Oct 2019 |
| 636 | Social Flycatcher – Myiozetetes similis | Juanilama | 06 Oct 2019 |
| 637 | Gray-capped Flycatcher – Myiozetetes granadensis | Juanilama | 06 Oct 2019 |
| 638 | Lesser Greenlet – Pachysylvia decurtata | Juanilama | 06 Oct 2019 |
| 639 | Gray-breasted Martin – Progne chalybea | Juanilama | 06 Oct 2019 |
| 640 | Tropical Gnatcatcher – Polioptila plumbea | Juanilama | 06 Oct 2019 |
| 641 | Black-throated Wren – Pheugopedius atrogularis | Juanilama | 06 Oct 2019 |
| 642 | Stripe-breasted Wren – Cantorchilus thoracicus | Juanilama | 06 Oct 2019 |
| 643 | Bay Wren – Cantorchilus nigricapillus | Juanilama | 06 Oct 2019 |
| 644 | White-breasted Wood-Wren – Henicorhina leucosticta | Juanilama | 06 Oct 2019 |
| 645 | Yellow-crowned Euphonia – Euphonia luteicapilla | Juanilama | 06 Oct 2019 |
| 646 | Black-striped Sparrow – Arremonops conirostris | Juanilama | 06 Oct 2019 |
| 647 | Orange-billed Sparrow – Arremon aurantiirostris | Juanilama | 06 Oct 2019 |
| 648 | Yellow-billed Cacique – Amblycercus holosericeus | Juanilama | 06 Oct 2019 |
| 649 | Black-cowled Oriole – Icterus prosthemelas | Juanilama | 06 Oct 2019 |
| 650 | Buff-rumped Warbler – Myiothlypis fulvicauda | Juanilama | 06 Oct 2019 |
| 651 | Red-throated Ant-Tanager – Habia fuscicauda | Juanilama | 06 Oct 2019 |
| 652 | Crimson-collared Tanager – Ramphocelus sanguinolentus | Juanilama | 06 Oct 2019 |
| 653 | Scarlet-rumped Tanager – Ramphocelus passerinii | Juanilama | 06 Oct 2019 |
| 654 | Palm Tanager – Thraupis palmarum | Juanilama | 06 Oct 2019 |
| 655 | Golden-hooded Tanager – Stilpnia larvata | Juanilama | 06 Oct 2019 |
| 656 | Red-legged Honeycreeper – Cyanerpes cyaneus | Juanilama | 06 Oct 2019 |
| 657 | Variable Seedeater – Sporophila corvina | Juanilama | 06 Oct 2019 |
| 658 | Buff-throated Saltator – Saltator maximus | Juanilama | 06 Oct 2019 |
| 659 | Black-headed Saltator – Saltator atriceps | Juanilama | 06 Oct 2019 |
| 660 | Slate-colored Grosbeak – Saltator grossus | Juanilama | 06 Oct 2019 |
| 661 | Snow Goose – Anser caerulescens | Jamaica Bay Wildlife Refuge–East Pond | 06 Oct 2019 |
| 662 | Northern Shoveler – Spatula clypeata | Jamaica Bay Wildlife Refuge–East Pond | 06 Oct 2019 |
| 663 | Gadwall – Mareca strepera | Jamaica Bay Wildlife Refuge–East Pond | 06 Oct 2019 |
| 664 | American Wigeon – Mareca americana | Jamaica Bay Wildlife Refuge–East Pond | 06 Oct 2019 |
| 665 | American Black Duck – Anas rubripes | Jamaica Bay Wildlife Refuge–East Pond | 06 Oct 2019 |
| 666 | Ruddy Duck – Oxyura jamaicensis | Jamaica Bay Wildlife Refuge–East Pond | 06 Oct 2019 |
| 667 | Pied-billed Grebe – Podilymbus podiceps | Jamaica Bay Wildlife Refuge–East Pond | 06 Oct 2019 |
| 668 | American Coot – Fulica americana | Jamaica Bay Wildlife Refuge–East Pond | 06 Oct 2019 |
| 669 | White-rumped Sandpiper – Calidris fuscicollis | Jamaica Bay Wildlife Refuge–East Pond | 06 Oct 2019 |
| 670 | Long-billed Dowitcher – Limnodromus scolopaceus | Jamaica Bay Wildlife Refuge–East Pond | 06 Oct 2019 |
| 671 | Greater Yellowlegs – Tringa melanoleuca | Jamaica Bay Wildlife Refuge–East Pond | 06 Oct 2019 |
| 672 | Lesser Yellowlegs – Tringa flavipes | Jamaica Bay Wildlife Refuge–East Pond | 06 Oct 2019 |
| 673 | Little Blue Heron – Egretta caerulea | Jamaica Bay Wildlife Refuge–East Pond | 06 Oct 2019 |
| 674 | Glossy Ibis – Plegadis falcinellus | Jamaica Bay Wildlife Refuge–East Pond | 06 Oct 2019 |
| 675 | American Pipit – Anthus rubescens | Jamaica Bay Wildlife Refuge–East Pond | 06 Oct 2019 |
| 676 | Boat-tailed Grackle – Quiscalus major | Jamaica Bay Wildlife Refuge–East Pond | 06 Oct 2019 |
| 677 | Eastern Spot-billed Duck – Anas zonorhyncha | Nanhui Dongtan (China) | 06 Oct 2019 |
| 678 | Oriental Scops-Owl – Otus sunia | Nanhui Dongtan (China) | 06 Oct 2019 |
| 679 | Japanese Paradise-Flycatcher – Terpsiphone atrocaudata | Nanhui Dongtan (China) | 06 Oct 2019 |
| 680 | Asian Stubtail – Urosphena squameiceps | Nanhui Dongtan (China) | 06 Oct 2019 |
| 681 | White-shouldered Starling – Sturnia sinensis | Nanhui Dongtan (China) | 06 Oct 2019 |
| 682 | Siberian Thrush – Geokichla sibirica | Nanhui Dongtan (China) | 06 Oct 2019 |
| 683 | Gray-backed Thrush – Turdus hortulorum | Nanhui Dongtan (China) | 06 Oct 2019 |
| 684 | Rufous-tailed Robin – Larvivora sibilans | Nanhui Dongtan (China) | 06 Oct 2019 |
| 685 | Siberian Rubythroat – Calliope calliope | Nanhui Dongtan (China) | 06 Oct 2019 |
| 686 | Mugimaki Flycatcher – Ficedula mugimaki | Nanhui Dongtan (China) | 06 Oct 2019 |
| 687 | Daurian Redstart – Phoenicurus auroreus | Nanhui Dongtan (China) | 06 Oct 2019 |
| 688 | Blue Rock-Thrush – Monticola solitarius | Nanhui Dongtan (China) | 06 Oct 2019 |
| 689 | Olive-backed Pipit – Anthus hodgsoni | Nanhui Dongtan (China) | 06 Oct 2019 |
| 690 | Brambling – Fringilla montifringilla | Nanhui Dongtan (China) | 06 Oct 2019 |
| 691 | Little Cuckoo-Dove – Macropygia ruficeps | Kebun Raya Eka Karya Bali (Bedugul)– Taman Kaktus | 06 Oct 2019 |
| 692 | Flame-fronted Barbet – Psilopogon armillaris | Kebun Raya Eka Karya Bali (Bedugul)– Taman Kaktus | 06 Oct 2019 |
| 693 | Javan Gray-throated White-eye – Lophozosterops javanicus | Kebun Raya Eka Karya Bali (Bedugul)– Taman Kaktus | 06 Oct 2019 |
| 694 | Short-tailed Starling – Aplonis minor | Kebun Raya Eka Karya Bali (Bedugul)– Taman Kaktus | 06 Oct 2019 |
| 695 | Island Collared-Dove – Streptopelia bitorquata | Menjangan Resort–general | 06 Oct 2019 |
| 696 | Great Horned Owl – Bubo virginianus | Pelham Bay Park | 05 Oct 2019 |
| 697 | Sedge Wren – Cistothorus platensis | Pelham Bay Park | 05 Oct 2019 |
| 698 | Common Buzzard – Buteo buteo | Jardin Botanique de Genève | 05 Oct 2019 |
| 699 | Monk Parakeet – Myiopsitta monachus | Kissena Corridor Park | 05 Oct 2019 |
| 700 | Ruby-crowned Kinglet – Regulus calendula | Kissena Corridor Park | 05 Oct 2019 |
| 701 | Brown Thrasher – Toxostoma rufum | Kissena Corridor Park | 05 Oct 2019 |
| 702 | Clay-colored Sparrow – Spizella pallida | Kissena Corridor Park | 05 Oct 2019 |
| 703 | Great Spotted Woodpecker – Dendrocopos major | Cessy | 05 Oct 2019 |
| 704 | Eurasian Magpie – Pica pica | Cessy | 05 Oct 2019 |
| 705 | Black Redstart – Phoenicurus ochruros | Cessy | 05 Oct 2019 |
| 706 | Black-bellied Whistling-Duck – Dendrocygna autumnalis | Embalse San Miguel, Turrúcares | 05 Oct 2019 |
| 707 | Muscovy Duck – Cairina moschata | Embalse San Miguel, Turrúcares | 05 Oct 2019 |
| 708 | Blue-winged Teal – Spatula discors | Embalse San Miguel, Turrúcares | 05 Oct 2019 |
| 709 | Southern Lapwing – Vanellus chilensis | Embalse San Miguel, Turrúcares | 05 Oct 2019 |
| 710 | Semipalmated Plover – Charadrius semipalmatus | Embalse San Miguel, Turrúcares | 05 Oct 2019 |
| 711 | Killdeer – Charadrius vociferus | Embalse San Miguel, Turrúcares | 05 Oct 2019 |
| 712 | Northern Jacana – Jacana spinosa | Embalse San Miguel, Turrúcares | 05 Oct 2019 |
| 713 | Baird's Sandpiper – Calidris bairdii | Embalse San Miguel, Turrúcares | 05 Oct 2019 |
| 714 | Least Sandpiper – Calidris minutilla | Embalse San Miguel, Turrúcares | 05 Oct 2019 |
| 715 | Pectoral Sandpiper – Calidris melanotos | Embalse San Miguel, Turrúcares | 05 Oct 2019 |
| 716 | Semipalmated Sandpiper – Calidris pusilla | Embalse San Miguel, Turrúcares | 05 Oct 2019 |
| 717 | Short-billed Dowitcher – Limnodromus griseus | Embalse San Miguel, Turrúcares | 05 Oct 2019 |
| 718 | Spotted Sandpiper – Actitis macularius | Embalse San Miguel, Turrúcares | 05 Oct 2019 |
| 719 | Wood Stork – Mycteria americana | Embalse San Miguel, Turrúcares | 05 Oct 2019 |
| 720 | Neotropic Cormorant – Phalacrocorax brasilianus | Embalse San Miguel, Turrúcares | 05 Oct 2019 |
| 721 | Snowy Egret – Egretta thula | Embalse San Miguel, Turrúcares | 05 Oct 2019 |
| 722 | Tricolored Heron – Egretta tricolor | Embalse San Miguel, Turrúcares | 05 Oct 2019 |
| 723 | Roseate Spoonbill – Platalea ajaja | Embalse San Miguel, Turrúcares | 05 Oct 2019 |
| 724 | Black Vulture – Coragyps atratus | Embalse San Miguel, Turrúcares | 05 Oct 2019 |
| 725 | Gray Hawk – Buteo plagiatus | Embalse San Miguel, Turrúcares | 05 Oct 2019 |
| 726 | Short-tailed Hawk – Buteo brachyurus | Embalse San Miguel, Turrúcares | 05 Oct 2019 |
| 727 | Gartered Trogon – Trogon caligatus | Embalse San Miguel, Turrúcares | 05 Oct 2019 |
| 728 | Crested Caracara – Caracara cheriway | Embalse San Miguel, Turrúcares | 05 Oct 2019 |
| 729 | Streak-headed Woodcreeper – Lepidocolaptes souleyetii | Embalse San Miguel, Turrúcares | 05 Oct 2019 |
| 730 | Masked Tityra – Tityra semifasciata | Embalse San Miguel, Turrúcares | 05 Oct 2019 |
| 731 | Yellow-olive Flycatcher – Tolmomyias sulphurescens | Embalse San Miguel, Turrúcares | 05 Oct 2019 |
| 732 | Eurasian Coot – Fulica atra | Etaing de Cessy | 05 Oct 2019 |
| 733 | Red Kite – Milvus milvus | Etaing de Cessy | 05 Oct 2019 |
| 734 | Eurasian Jay – Garrulus glandarius | Etaing de Cessy | 05 Oct 2019 |
| 735 | Common House-Martin – Delichon urbicum | Etaing de Cessy | 05 Oct 2019 |
| 736 | Eurasian Treecreeper – Certhia familiaris | Etaing de Cessy | 05 Oct 2019 |
| 737 | Eurasian Siskin – Spinus spinus | Etaing de Cessy | 05 Oct 2019 |
| 738 | Mute Swan – Cygnus olor | Kissena Park | 05 Oct 2019 |
| 739 | Wood Duck – Aix sponsa | Kissena Park | 05 Oct 2019 |
| 740 | Chimney Swift – Chaetura pelagica | Kissena Park | 05 Oct 2019 |
| 741 | Red-tailed Hawk – Buteo jamaicensis | Kissena Park | 05 Oct 2019 |
| 742 | Philadelphia Vireo – Vireo philadelphicus | Kissena Park | 05 Oct 2019 |
| 743 | Common Raven – Corvus corax | Kissena Park | 05 Oct 2019 |
| 744 | Chipping Sparrow – Spizella passerina | Kissena Park | 05 Oct 2019 |
| 745 | Black-throated Green Warbler – Setophaga virens | Kissena Park | 05 Oct 2019 |
| 746 | White-winged Dove – Zenaida asiatica | Calle cerro | 05 Oct 2019 |
| 747 | Groove-billed Ani – Crotophaga sulcirostris | Calle cerro | 05 Oct 2019 |
| 748 | Blue-vented Hummingbird – Amazilia hoffmanni | Calle cerro | 05 Oct 2019 |
| 749 | Rufous-tailed Hummingbird – Amazilia tzacatl | Calle cerro | 05 Oct 2019 |
| 750 | Turkey Vulture – Cathartes aura | Calle cerro | 05 Oct 2019 |
| 751 | Ferruginous Pygmy-Owl – Glaucidium brasilianum | Calle cerro | 05 Oct 2019 |
| 752 | Hoffmann's Woodpecker – Melanerpes hoffmannii | Calle cerro | 05 Oct 2019 |
| 753 | Great Kiskadee – Pitangus sulphuratus | Calle cerro | 05 Oct 2019 |
| 754 | Boat-billed Flycatcher – Megarynchus pitangua | Calle cerro | 05 Oct 2019 |
| 755 | Cabanis's Wren – Cantorchilus modestus | Calle cerro | 05 Oct 2019 |
| 756 | Yellow-throated Euphonia – Euphonia hirundinacea | Calle cerro | 05 Oct 2019 |
| 757 | White-eared Ground-Sparrow – Melozone leucotis | Calle cerro | 05 Oct 2019 |
| 758 | Tennessee Warbler – Leiothlypis peregrina | Calle cerro | 05 Oct 2019 |
| 759 | Chestnut-sided Warbler – Setophaga pensylvanica | Calle cerro | 05 Oct 2019 |
| 760 | Rufous-capped Warbler – Basileuterus rufifrons | Calle cerro | 05 Oct 2019 |
| 761 | Wilson's Warbler – Cardellina pusilla | Calle cerro | 05 Oct 2019 |
| 762 | Summer Tanager – Piranga rubra | Calle cerro | 05 Oct 2019 |
| 763 | Blue-gray Tanager – Thraupis episcopus | Calle cerro | 05 Oct 2019 |
| 764 | Gray-cowled Wood-Rail – Aramides cajaneus | Alajuela Walmart Woods | 05 Oct 2019 |
| 765 | Orange-chinned Parakeet – Brotogeris jugularis | Alajuela Walmart Woods | 05 Oct 2019 |
| 766 | Tropical Kingbird – Tyrannus melancholicus | Alajuela Walmart Woods | 05 Oct 2019 |
| 767 | Clay-colored Thrush – Turdus grayi | Alajuela Walmart Woods | 05 Oct 2019 |
| 768 | Cabanis's Ground-Sparrow – Melozone cabanisi | Alajuela Walmart Woods | 05 Oct 2019 |
| 769 | Baltimore Oriole – Icterus galbula | Alajuela Walmart Woods | 05 Oct 2019 |
| 770 | Yellow Warbler – Setophaga petechia | Alajuela Walmart Woods | 05 Oct 2019 |
| 771 | Blue-black Grassquit – Volatinia jacarina | Alajuela Walmart Woods | 05 Oct 2019 |
| 772 | Morelet's Seedeater – Sporophila morelleti | Alajuela Walmart Woods | 05 Oct 2019 |
| 773 | Canada Goose – Branta canadensis | Fort Tilden | 05 Oct 2019 |
| 774 | Laughing Gull – Leucophaeus atricilla | Fort Tilden | 05 Oct 2019 |
| 775 | Ring-billed Gull – Larus delawarensis | Fort Tilden | 05 Oct 2019 |
| 776 | Herring Gull – Larus argentatus | Fort Tilden | 05 Oct 2019 |
| 777 | Great Black-backed Gull – Larus marinus | Fort Tilden | 05 Oct 2019 |
| 778 | Double-crested Cormorant – Phalacrocorax auritus | Fort Tilden | 05 Oct 2019 |
| 779 | Great Blue Heron – Ardea herodias | Fort Tilden | 05 Oct 2019 |
| 780 | Sharp-shinned Hawk – Accipiter striatus | Fort Tilden | 05 Oct 2019 |
| 781 | Cooper's Hawk – Accipiter cooperii | Fort Tilden | 05 Oct 2019 |
| 782 | Yellow-bellied Sapsucker – Sphyrapicus varius | Fort Tilden | 05 Oct 2019 |
| 783 | Merlin – Falco columbarius | Fort Tilden | 05 Oct 2019 |
| 784 | Black-capped Chickadee – Poecile atricapillus | Fort Tilden | 05 Oct 2019 |
| 785 | Golden-crowned Kinglet – Regulus satrapa | Fort Tilden | 05 Oct 2019 |
| 786 | Northern Mockingbird – Mimus polyglottos | Fort Tilden | 05 Oct 2019 |
| 787 | Cedar Waxwing – Bombycilla cedrorum | Fort Tilden | 05 Oct 2019 |
| 788 | House Finch – Haemorhous mexicanus | Fort Tilden | 05 Oct 2019 |
| 789 | Savannah Sparrow – Passerculus sandwichensis | Fort Tilden | 05 Oct 2019 |
| 790 | Eastern Towhee – Pipilo erythrophthalmus | Fort Tilden | 05 Oct 2019 |
| 791 | Red-winged Blackbird – Agelaius phoeniceus | Fort Tilden | 05 Oct 2019 |
| 792 | Palm Warbler – Setophaga palmarum | Fort Tilden | 05 Oct 2019 |
| 793 | Pine Warbler – Setophaga pinus | Fort Tilden | 05 Oct 2019 |
| 794 | Yellow-rumped Warbler – Setophaga coronata | Fort Tilden | 05 Oct 2019 |
| 795 | Gray-cheeked Green-Pigeon – Treron griseicauda | Menjangan Resort–general | 05 Oct 2019 |
| 796 | Pied Imperial-Pigeon – Ducula bicolor | Menjangan Resort–general | 05 Oct 2019 |
| 797 | Chestnut-headed Bee-eater – Merops leschenaulti | Menjangan Resort–general | 05 Oct 2019 |
| 798 | Coppersmith Barbet – Psilopogon haemacephalus | Menjangan Resort–general | 05 Oct 2019 |
| 799 | Lineated Barbet – Psilopogon lineatus | Menjangan Resort–general | 05 Oct 2019 |
| 800 | Yellow-throated Hanging-Parrot – Loriculus pusillus | Menjangan Resort–general | 05 Oct 2019 |
| 801 | Small Minivet – Pericrocotus cinnamomeus | Menjangan Resort–general | 05 Oct 2019 |
| 802 | White-shouldered Triller – Lalage sueurii | Menjangan Resort–general | 05 Oct 2019 |
| 803 | Mangrove Whistler – Pachycephala cinerea | Menjangan Resort–general | 05 Oct 2019 |
| 804 | Olive-backed Tailorbird – Orthotomus sepium | Menjangan Resort–general | 05 Oct 2019 |
| 805 | Sooty-headed Bulbul – Pycnonotus aurigaster | Menjangan Resort–general | 05 Oct 2019 |
| 806 | Pink-necked Green-Pigeon – Treron vernans | Telaga Waja River | 05 Oct 2019 |
| 807 | Mossy-nest Swiftlet – Aerodramus salangana | Telaga Waja River | 05 Oct 2019 |
| 808 | Great Crested Tern – Thalasseus bergii | Telaga Waja River | 05 Oct 2019 |
| 809 | Rufous-backed Dwarf-Kingfisher – Ceyx rufidorsa | Telaga Waja River | 05 Oct 2019 |
| 810 | Dollarbird – Eurystomus orientalis | Telaga Waja River | 05 Oct 2019 |
| 811 | Freckle-breasted Woodpecker – Dendrocopos analis | Telaga Waja River | 05 Oct 2019 |
| 812 | White-quilled Rock-Pigeon – Petrophassa albipennis | Western Australia | 04 Oct 2019 |
| 813 | Pacific Koel – Eudynamys orientalis | Western Australia | 04 Oct 2019 |
| 814 | Pied Heron – Egretta picata | Western Australia | 04 Oct 2019 |
| 815 | Little Eagle – Hieraaetus morphnoides | Western Australia | 04 Oct 2019 |
| 816 | Torresian Kingfisher – Todiramphus sordidus | Western Australia | 04 Oct 2019 |
| 817 | Blue-faced Honeyeater – Entomyzon cyanotis | Western Australia | 04 Oct 2019 |
| 818 | Green Oriole – Oriolus flavocinctus | Western Australia | 04 Oct 2019 |
| 819 | Shining Flycatcher – Myiagra alecto | Western Australia | 04 Oct 2019 |
| 820 | Buff-sided Robin – Poecilodryas cerviniventris | Western Australia | 04 Oct 2019 |
| 821 | Crimson Finch – Neochmia phaeton | Western Australia | 04 Oct 2019 |
| 822 | Asian Emerald Dove – Chalcophaps indica | Menjangan Resort–general | 04 Oct 2019 |
| 823 | Silver-backed Needletail – Hirundapus cochinchinensis | Menjangan Resort–general | 04 Oct 2019 |
| 824 | Black-naped Tern – Sterna sumatrana | Menjangan Resort–general | 04 Oct 2019 |
| 825 | Pacific Reef-Heron – Egretta sacra | Menjangan Resort–general | 04 Oct 2019 |
| 826 | Small Blue Kingfisher – Alcedo coerulescens | Menjangan Resort–general | 04 Oct 2019 |
| 827 | Sacred Kingfisher – Todiramphus sanctus | Menjangan Resort–general | 04 Oct 2019 |
| 828 | Collared Kingfisher – Todiramphus chloris | Menjangan Resort–general | 04 Oct 2019 |
| 829 | Red-breasted Parakeet – Psittacula alexandri | Menjangan Resort–general | 04 Oct 2019 |
| 830 | Pied Triller – Lalage nigra | Menjangan Resort–general | 04 Oct 2019 |
| 831 | Bali Myna – Leucopsar rothschildi | Menjangan Resort–general | 04 Oct 2019 |
| 832 | Chestnut Teal – Anas castanea | Western Australia | 03 Oct 2019 |
| 833 | Mallard – Anas platyrhynchos | Jardin des Plantes | 03 Oct 2019 |
| 834 | Black-headed Gull – Chroicocephalus ridibundus | Jardin des Plantes | 03 Oct 2019 |
| 835 | Carrion Crow – Corvus corone | Jardin des Plantes | 03 Oct 2019 |
| 836 | Long-tailed Tit – Aegithalos caudatus | Jardin des Plantes | 03 Oct 2019 |
| 837 | Gray Wagtail – Motacilla cinerea | Jardin des Plantes | 03 Oct 2019 |
| 838 | Whiskered Tern – Chlidonias hybrida | Nanhui Dongtan (China) | 03 Oct 2019 |
| 839 | Yellow Bittern – Ixobrychus sinensis | Nanhui Dongtan (China) | 03 Oct 2019 |
| 840 | Eastern Marsh-Harrier – Circus spilonotus | Nanhui Dongtan (China) | 03 Oct 2019 |
| 841 | Black-winged Cuckooshrike – Lalage melaschistos | Nanhui Dongtan (China) | 03 Oct 2019 |
| 842 | Pallas's Leaf Warbler – Phylloscopus proregulus | Nanhui Dongtan (China) | 03 Oct 2019 |
| 843 | Vinous-throated Parrotbill – Sinosuthora webbiana | Nanhui Dongtan (China) | 03 Oct 2019 |
| 844 | White-cheeked Starling – Spodiopsar cineraceus | Nanhui Dongtan (China) | 03 Oct 2019 |
| 845 | Red-flanked Bluetail – Tarsiger cyanurus | Nanhui Dongtan (China) | 03 Oct 2019 |
| 846 | Taiga Flycatcher – Ficedula albicilla | Nanhui Dongtan (China) | 03 Oct 2019 |
| 847 | Richard's Pipit – Anthus richardi | Nanhui Dongtan (China) | 03 Oct 2019 |
| 848 | Yellow-breasted Bunting – Emberiza aureola | Nanhui Dongtan (China) | 03 Oct 2019 |
| 849 | Sunda Teal – Anas gibberifrons | Menjangan Resort–general | 03 Oct 2019 |
| 850 | Green Junglefowl – Gallus varius | Menjangan Resort–general | 03 Oct 2019 |
| 851 | Zebra Dove – Geopelia striata | Menjangan Resort–general | 03 Oct 2019 |
| 852 | Cave Swiftlet – Collocalia linchi | Menjangan Resort–general | 03 Oct 2019 |
| 853 | Javan Banded-Pitta – Hydrornis guajanus | Menjangan Resort–general | 03 Oct 2019 |
| 854 | Black-winged Flycatcher-shrike – Hemipus hirundinaceus | Menjangan Resort–general | 03 Oct 2019 |
| 855 | Common Iora – Aegithina tiphia | Menjangan Resort–general | 03 Oct 2019 |
| 856 | Malaysian Pied-Fantail – Rhipidura javanica | Menjangan Resort–general | 03 Oct 2019 |
| 857 | Black-naped Monarch – Hypothymis azurea | Menjangan Resort–general | 03 Oct 2019 |
| 858 | Yellow-vented Bulbul – Pycnonotus goiavier | Menjangan Resort–general | 03 Oct 2019 |
| 859 | Scarlet-headed Flowerpecker – Dicaeum trochileum | Menjangan Resort–general | 03 Oct 2019 |
| 860 | Olive-backed Sunbird – Cinnyris jugularis | Menjangan Resort–general | 03 Oct 2019 |
| 861 | Crested Goshawk – Accipiter trivirgatus | Tai Po Kau Nature Reserve | 02 Oct 2019 |
| 862 | Gray-chinned Minivet – Pericrocotus solaris | Tai Po Kau Nature Reserve | 02 Oct 2019 |
| 863 | White-bellied Erpornis – Erpornis zantholeuca | Tai Po Kau Nature Reserve | 02 Oct 2019 |
| 864 | Large-billed Crow – Corvus macrorhynchos | Tai Po Kau Nature Reserve | 02 Oct 2019 |
| 865 | Yellow-cheeked Tit – Machlolophus spilonotus | Tai Po Kau Nature Reserve | 02 Oct 2019 |
| 866 | Common Tailorbird – Orthotomus sutorius | Tai Po Kau Nature Reserve | 02 Oct 2019 |
| 867 | Yellow-bellied Prinia – Prinia flaviventris | Tai Po Kau Nature Reserve | 02 Oct 2019 |
| 868 | Arctic Warbler – Phylloscopus borealis | Tai Po Kau Nature Reserve | 02 Oct 2019 |
| 869 | Black-throated Laughingthrush – Ianthocincla chinensis | Tai Po Kau Nature Reserve | 02 Oct 2019 |
| 870 | Blue-winged Minla – Actinodura cyanouroptera | Tai Po Kau Nature Reserve | 02 Oct 2019 |
| 871 | Velvet-fronted Nuthatch – Sitta frontalis | Tai Po Kau Nature Reserve | 02 Oct 2019 |
| 872 | Dark-sided Flycatcher – Muscicapa sibirica | Tai Po Kau Nature Reserve | 02 Oct 2019 |
| 873 | Flock Bronzewing – Phaps histrionica | Western Australia | 02 Oct 2019 |
| 874 | Silver-crowned Friarbird – Philemon argenticeps | Western Australia | 02 Oct 2019 |
| 875 | Red Junglefowl – Gallus gallus | Pasir Ris Park | 02 Oct 2019 |
| 876 | Javan Myna – Acridotheres javanicus | Pasir Ris Park | 02 Oct 2019 |
| 877 | Lesser Sand-Plover – Charadrius mongolus | Mai po, floating hide | 01 Oct 2019 |
| 878 | Greater Sand-Plover – Charadrius leschenaultii | Mai po, floating hide | 01 Oct 2019 |
| 879 | Whimbrel – Numenius phaeopus | Mai po, floating hide | 01 Oct 2019 |
| 880 | Black-tailed Godwit – Limosa limosa | Mai po, floating hide | 01 Oct 2019 |
| 881 | Dunlin – Calidris alpina | Mai po, floating hide | 01 Oct 2019 |
| 882 | Striated Heron – Butorides striata | Mai po, floating hide | 01 Oct 2019 |
| 883 | Black Kite – Milvus migrans | Mai po, floating hide | 01 Oct 2019 |
| 884 | Oriental Magpie – Pica serica | Mai po, floating hide | 01 Oct 2019 |
| 885 | Bank Swallow – Riparia riparia | Mai po, floating hide | 01 Oct 2019 |
| 886 | Stock Dove – Columba oenas | Edge Scar Lane Footpath | 01 Oct 2019 |
| 887 | Common Wood-Pigeon – Columba palumbus | Edge Scar Lane Footpath | 01 Oct 2019 |
| 888 | Eurasian Jackdaw – Corvus monedula | Edge Scar Lane Footpath | 01 Oct 2019 |
| 889 | Eurasian Blue Tit – Cyanistes caeruleus | Edge Scar Lane Footpath | 01 Oct 2019 |
| 890 | Great Tit – Parus major | Edge Scar Lane Footpath | 01 Oct 2019 |
| 891 | Eurasian Blackbird – Turdus merula | Edge Scar Lane Footpath | 01 Oct 2019 |
| 892 | European Robin – Erithacus rubecula | Edge Scar Lane Footpath | 01 Oct 2019 |
| 893 | Ring-necked Duck – Aythya collaris | Ridgewood Reservoir | 01 Oct 2019 |
| 894 | Hooded Merganser – Lophodytes cucullatus | Ridgewood Reservoir | 01 Oct 2019 |
| 895 | Mourning Dove – Zenaida macroura | Ridgewood Reservoir | 01 Oct 2019 |
| 896 | Green Heron – Butorides virescens | Ridgewood Reservoir | 01 Oct 2019 |
| 897 | Eastern Phoebe – Sayornis phoebe | Ridgewood Reservoir | 01 Oct 2019 |
| 898 | White-throated Sparrow – Zonotrichia albicollis | Ridgewood Reservoir | 01 Oct 2019 |
| 899 | Song Sparrow – Melospiza melodia | Ridgewood Reservoir | 01 Oct 2019 |
| 900 | Swamp Sparrow – Melospiza georgiana | Ridgewood Reservoir | 01 Oct 2019 |
| 901 | American Redstart – Setophaga ruticilla | Ridgewood Reservoir | 01 Oct 2019 |
| 902 | Blackpoll Warbler – Setophaga striata | Ridgewood Reservoir | 01 Oct 2019 |
| 903 | Black-throated Blue Warbler – Setophaga caerulescens | Ridgewood Reservoir | 01 Oct 2019 |
| 904 | Blue Grosbeak – Passerina caerulea | Ridgewood Reservoir | 01 Oct 2019 |
| 905 | Indigo Bunting – Passerina cyanea | Ridgewood Reservoir | 01 Oct 2019 |
| 906 | Greater Coucal – Centropus sinensis | Mai Po Nature Reserve | 01 Oct 2019 |
| 907 | Black-bellied Plover – Pluvialis squatarola | Mai Po Nature Reserve | 01 Oct 2019 |
| 908 | Pacific Golden-Plover – Pluvialis fulva | Mai Po Nature Reserve | 01 Oct 2019 |
| 909 | Eurasian Curlew – Numenius arquata | Mai Po Nature Reserve | 01 Oct 2019 |
| 910 | Bar-tailed Godwit – Limosa lapponica | Mai Po Nature Reserve | 01 Oct 2019 |
| 911 | Marsh Sandpiper – Tringa stagnatilis | Mai Po Nature Reserve | 01 Oct 2019 |
| 912 | Common Redshank – Tringa totanus | Mai Po Nature Reserve | 01 Oct 2019 |
| 913 | Great Cormorant – Phalacrocorax carbo | Mai Po Nature Reserve | 01 Oct 2019 |
| 914 | Purple Heron – Ardea purpurea | Mai Po Nature Reserve | 01 Oct 2019 |
| 915 | Black-faced Spoonbill – Platalea minor | Mai Po Nature Reserve | 01 Oct 2019 |
| 916 | Common Kingfisher – Alcedo atthis | Mai Po Nature Reserve | 01 Oct 2019 |
| 917 | Black-naped Oriole – Oriolus chinensis | Mai Po Nature Reserve | 01 Oct 2019 |
| 918 | Ashy Drongo – Dicrurus leucophaeus | Mai Po Nature Reserve | 01 Oct 2019 |
| 919 | Azure-winged Magpie – Cyanopica cyanus | Mai Po Nature Reserve | 01 Oct 2019 |
| 920 | Japanese Tit – Parus minor | Mai Po Nature Reserve | 01 Oct 2019 |
| 921 | Zitting Cisticola – Cisticola juncidis | Mai Po Nature Reserve | 01 Oct 2019 |
| 922 | Red-rumped Swallow – Cecropis daurica | Mai Po Nature Reserve | 01 Oct 2019 |
| 923 | Oriental Magpie-Robin – Copsychus saularis | Mai Po Nature Reserve | 01 Oct 2019 |
| 924 | Red-bellied Woodpecker – Melanerpes carolinus | Forest Park–Strack Pond | 01 Oct 2019 |
| 925 | Downy Woodpecker – Dryobates pubescens | Forest Park–Strack Pond | 01 Oct 2019 |
| 926 | Northern Flicker – Colaptes auratus | Forest Park–Strack Pond | 01 Oct 2019 |
| 927 | Blue-headed Vireo – Vireo solitarius | Forest Park–Strack Pond | 01 Oct 2019 |
| 928 | Red-eyed Vireo – Vireo olivaceus | Forest Park–Strack Pond | 01 Oct 2019 |
| 929 | Blue Jay – Cyanocitta cristata | Forest Park–Strack Pond | 01 Oct 2019 |
| 930 | House Wren – Troglodytes aedon | Forest Park–Strack Pond | 01 Oct 2019 |
| 931 | Carolina Wren – Thryothorus ludovicianus | Forest Park–Strack Pond | 01 Oct 2019 |
| 932 | European Starling – Sturnus vulgaris | Forest Park–Strack Pond | 01 Oct 2019 |
| 933 | Gray Catbird – Dumetella carolinensis | Forest Park–Strack Pond | 01 Oct 2019 |
| 934 | American Robin – Turdus migratorius | Forest Park–Strack Pond | 01 Oct 2019 |
| 935 | House Sparrow – Passer domesticus | Forest Park–Strack Pond | 01 Oct 2019 |
| 936 | Common Grackle – Quiscalus quiscula | Forest Park–Strack Pond | 01 Oct 2019 |
| 937 | Black-and-white Warbler – Mniotilta varia | Forest Park–Strack Pond | 01 Oct 2019 |
| 938 | Common Yellowthroat – Geothlypis trichas | Forest Park–Strack Pond | 01 Oct 2019 |
| 939 | Northern Parula – Setophaga americana | Forest Park–Strack Pond | 01 Oct 2019 |
| 940 | Scarlet Tanager – Piranga olivacea | Forest Park–Strack Pond | 01 Oct 2019 |
| 941 | Northern Cardinal – Cardinalis cardinalis | Forest Park–Strack Pond | 01 Oct 2019 |
| 942 | Rose-breasted Grosbeak – Pheucticus ludovicianus | Forest Park–Strack Pond | 01 Oct 2019 |
| 943 | Green-winged Teal – Anas crecca | Long Valley | 01 Oct 2019 |
| 944 | Eurasian Collared-Dove – Streptopelia decaocto | Long Valley | 01 Oct 2019 |
| 945 | Asian Koel – Eudynamys scolopaceus | Long Valley | 01 Oct 2019 |
| 946 | White-breasted Waterhen – Amaurornis phoenicurus | Long Valley | 01 Oct 2019 |
| 947 | Black-winged Stilt – Himantopus himantopus | Long Valley | 01 Oct 2019 |
| 948 | Intermediate Egret – Ardea intermedia | Long Valley | 01 Oct 2019 |
| 949 | White-throated Kingfisher – Halcyon smyrnensis | Long Valley | 01 Oct 2019 |
| 950 | Blue-tailed Bee-eater – Merops philippinus | Long Valley | 01 Oct 2019 |
| 951 | Black Drongo – Dicrurus macrocercus | Long Valley | 01 Oct 2019 |
| 952 | Brown Shrike – Lanius cristatus | Long Valley | 01 Oct 2019 |
| 953 | Red-billed Blue-Magpie – Urocissa erythroryncha | Long Valley | 01 Oct 2019 |
| 954 | Collared Crow – Corvus pectoralis | Long Valley | 01 Oct 2019 |
| 955 | Plain Prinia – Prinia inornata | Long Valley | 01 Oct 2019 |
| 956 | Barn Swallow – Hirundo rustica | Long Valley | 01 Oct 2019 |
| 957 | Red-whiskered Bulbul – Pycnonotus jocosus | Long Valley | 01 Oct 2019 |
| 958 | Swinhoe's White-eye – Zosterops simplex | Long Valley | 01 Oct 2019 |
| 959 | Masked Laughingthrush – Garrulax perspicillatus | Long Valley | 01 Oct 2019 |
| 960 | Black-collared Starling – Gracupica nigricollis | Long Valley | 01 Oct 2019 |
| 961 | Siberian Stonechat – Saxicola maurus | Long Valley | 01 Oct 2019 |
| 962 | White-rumped Munia – Lonchura striata | Long Valley | 01 Oct 2019 |
| 963 | Ring-necked Pheasant – Phasianus colchicus | Nanhui Dongtan (China) | 01 Oct 2019 |
| 964 | Little Grebe – Tachybaptus ruficollis | Nanhui Dongtan (China) | 01 Oct 2019 |
| 965 | Rock Pigeon – Columba livia | Nanhui Dongtan (China) | 01 Oct 2019 |
| 966 | Oriental Turtle-Dove – Streptopelia orientalis | Nanhui Dongtan (China) | 01 Oct 2019 |
| 967 | Spotted Dove – Streptopelia chinensis | Nanhui Dongtan (China | 01 Oct 2019 |
| 968 | Common Cuckoo – Cuculus canorus | Nanhui Dongtan (China) | 01 Oct 2019 |
| 969 | Eurasian Moorhen – Gallinula chloropus | Nanhui Dongtan (China) | 01 Oct 2019 |
| 970 | Pied Avocet – Recurvirostra avosetta | Nanhui Dongtan (China) | 01 Oct 2019 |
| 971 | Kentish Plover – Charadrius alexandrinus | Nanhui Dongtan (China) | 01 Oct 2019 |
| 972 | Little Ringed Plover – Charadrius dubius | Nanhui Dongtan (China) | 01 Oct 2019 |
| 973 | Ruff – Calidris pugnax | Nanhui Dongtan (China) | 01 Oct 2019 |
| 974 | Sharp-tailed Sandpiper – Calidris acuminata | Nanhui Dongtan (China) | 01 Oct 2019 |
| 975 | Long-toed Stint – Calidris subminuta | Nanhui Dongtan (China) | 01 Oct 2019 |
| 976 | Red-necked Stint – Calidris ruficollis | Nanhui Dongtan (China) | 01 Oct 2019 |
| 977 | Common Snipe – Gallinago gallinago | Nanhui Dongtan (China) | 01 Oct 2019 |
| 978 | Red-necked Phalarope – Phalaropus lobatus | Nanhui Dongtan (China) | 01 Oct 2019 |
| 979 | Common Sandpiper – Actitis hypoleucos | Nanhui Dongtan (China) | 01 Oct 2019 |
| 980 | Common Greenshank – Tringa nebularia | Nanhui Dongtan (China) | 01 Oct 2019 |
| 981 | Wood Sandpiper – Tringa glareola | Nanhui Dongtan (China) | 01 Oct 2019 |
| 982 | Gray Heron – Ardea cinerea | Nanhui Dongtan (China) | 01 Oct 2019 |
| 983 | Great Egret – Ardea alba | Nanhui Dongtan (China) | 01 Oct 2019 |
| 984 | Little Egret – Egretta garzetta | Nanhui Dongtan (China) | 01 Oct 2019 |
| 985 | Cattle Egret – Bubulcus ibis | Nanhui Dongtan (China) | 01 Oct 2019 |
| 986 | Chinese Pond-Heron – Ardeola bacchus | Nanhui Dongtan (China) | 01 Oct 2019 |
| 987 | Black-crowned Night-Heron – Nycticorax nycticorax | Nanhui Dongtan (China) | 01 Oct 2019 |
| 988 | Osprey – Pandion haliaetus | Nanhui Dongtan (China) | 01 Oct 2019 |
| 989 | Black-winged Kite – Elanus caeruleus | Nanhui Dongtan (China) | 01 Oct 2019 |
| 990 | Eurasian Hoopoe – Upupa epops | Nanhui Dongtan (China) | 01 Oct 2019 |
| 991 | Long-tailed Shrike – Lanius schach | Nanhui Dongtan (China) | 01 Oct 2019 |
| 992 | Light-vented Bulbul – Pycnonotus sinensis | Nanhui Dongtan (China) | 01 Oct 2019 |
| 993 | Reed Parrotbill – Paradoxornis heudei | Nanhui Dongtan (China) | 01 Oct 2019 |
| 994 | Crested Myna – Acridotheres cristatellus | Nanhui Dongtan (China) | 01 Oct 2019 |
| 995 | White's Thrush – Zoothera aurea | Nanhui Dongtan (China) | 01 Oct 2019 |
| 996 | Gray-streaked Flycatcher – Muscicapa griseisticta | Nanhui Dongtan (China) | 01 Oct 2019 |
| 997 | Asian Brown Flycatcher – Muscicapa dauurica | Nanhui Dongtan (China) | 01 Oct 2019 |
| 998 | Blue-and-white Flycatcher – Cyanoptila cyanomelana | Nanhui Dongtan (China) | 01 Oct 2019 |
| 999 | Eurasian Tree Sparrow – Passer montanus | Nanhui Dongtan (China) | 01 Oct 2019 |
| 1000 | Eastern Yellow Wagtail – Motacilla tschutschensis | Nanhui Dongtan (China) | 01 Oct 2019 |
| 1001 | White Wagtail – Motacilla alba | Nanhui Dongtan (China) | 01 Oct 2019 |
| 1002 | Common Chiffchaff – Phylloscopus collybita | Edge Scar Lane Footpath | 01 Oct 2019 |
| 1003 | Eurasian Nuthatch – Sitta europaea | Edge Scar Lane Footpath | 01 Oct 2019 |
| 1004 | Eurasian Wren – Troglodytes troglodytes | Edge Scar Lane Footpath | 01 Oct 2019 |